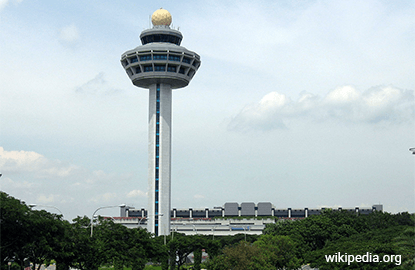 SINGAPORE (Jan 5): Changi Airport Group (CAG) has partnered the Singapore Economic Development Board (EDB) to launch a new S$50 million programme with the aim of driving innovation for next-generation airport solutions over the next five years.
Through the Changi Airport Living Lab Programme, CAG hopes to collaborate with innovation-driven companies and startups to "develop and demonstrate new technology solutions in a live airport environment".
"With the support of the Civil Aviation Authority of Singapore, the Living Lab Programme is a platform for CAG, and partners in the airport community (including government agencies, ground handlers, concessionaires, security providers and cleaning companies) to co-create, test and demonstrate new solutions to future proof the airport," says the group in a Thursday release.
CAG also cites a number of technology areas which it believes are currently ready for innovation and adoption in the airport, and says it has already started working with partners to test solutions in some of these areas.
These include employing automation and robotics as a solution to the problem of scarce manpower resources. In this area, the group says it is in the midst of running prototype trials for autonomous cleaning robots.
Another example is the application of data analytics and the Internet of Things (IoT) to optimise operational processes, as sensors at Changi Airport have already been installed to determine the number of people in taxi queues as well as the estimated wait time.
"We look forward to partnering established companies and enterprising start-ups to develop cutting-edge technologies for the airport. Through our Living Lab collaborations, I believe that we can add value to our partners in helping them scale up their solutions for real-world applications," says the group's CEO, Lee Seow Hiang.
Dr Beh Swan Gin, EDB's chairman, adds that the programme is aligned with EDB's goals of "fostering a vibrant eco-system of technology providers driving innovation and creating new businesses from Singapore".