This article first appeared in The Edge Malaysia Weekly, on February 4, 2019 - February 10, 2019.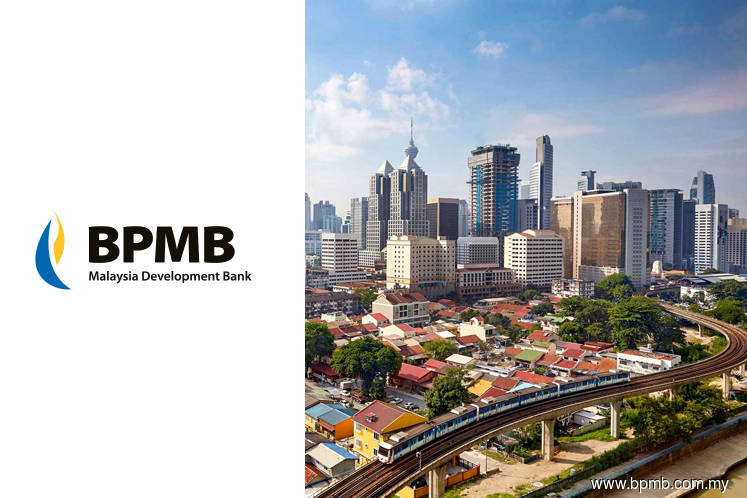 LAST Thursday, a farewell party was held for Afidah Mohd Ghazali, the outgoing chief financial officer, acting president and CEO of Bank Pembangunan Malaysia Bhd, with her last day at BPMB on Feb 4 drawing close.
However, the changes at BPMB do not end there. It is understood that three directors — Datuk Wan Azhar Wan Ahmad, Musa Abdul Malek and Suffian Baharuddin — could be on their way out as well, with replacements to be announced soon.
Speculation is rife that Arshad Mohamed Ismail, who is head of corporate and investment banking at Maybank Islamic, will be brought in as CEO of BPMB. Meanwhile, market talk has it that Datuk Zaiton Mohd Hassan, who is on the board of Lembaga Tabung Haji, will be roped in as chairperson.
A source familiar with BPMB says one board member being considered as a replacement for one of the three is Datuk Othman Semail, who is at present the deputy secretary-general of Treasury at the Ministry of Finance (MoF). It is also said that there are others being considered, but Othman seems most certain to get the nod.
"[There will be an announcement on the CEO and board members] maybe in about two weeks … after the Chinese New Year break," one source familiar with BPMB says.
Interestingly enough, the covering CEO — until a new appointment is made — is going to be Razali Hassan, the chief operating officer of BPMB and previously the chief legal and governance officer.
Razali's potential appointment has raised some eyebrows as it was under his watch as the chief legal and governance officer and company secretary that BPMB had so many board meetings in FY2017. It is also a question mark as to whether the appointment is made by the existing board, the MoF or the Ministry of Economic Affairs.
According to BPMB's 2017 annual report, its board met 27 times; the Risk Management Committee, 29 times; the Credit Committee, 28 times; the Nomination and Remuneration Committee, 24 times; and the Audit and Examination Committee, 16 times; which works out to a total of 124 meetings a year. In total, BPMB's directors' remuneration in FY2017 amounted to RM4.42 million, up almost 30% from RM3.41 million in 2016.
In contrast, another development financial institution, Small Medium Enterprise Development Bank Malaysia Bhd, had 42 meetings in all for its board, Nomination Committee, Remuneration Committee, Audit Committee and Risk Management Committee, and paid out RM2.65 million in total in FY2017.
To put things in perspective, BPMB pays the chairman a RM15,000 fee per month while directors are remunerated RM5,000 a month. The chairmen of the Credit Committee, Group Nomination and Remuneration Committee, Audit and Examination Committee and Risk Management Committee get RM5,000 per meeting while the members receive RM3,000.
Nonetheless, BPMB's after-tax profit in FY2017 rose almost 282% year on year to RM199.4 million. Gross impaired loans, financing and advances ratio improved to 12.15% in FY2017 from 15.02% in FY2016.
But with 12.15% in gross impaired loans, BPMB is writing off 12.15 sen for every ringgit it had lent out.
Some of BPMB's loans have come under the spotlight lately, so much so that the MoF is understood to be investigating a few.
One that stands out is Syarikat Borcos Shipping Sdn Bhd, which has become wholly owned by Global Maritime Ventures Bhd (GMV), a 90% unit of BPMB.
Liquidators KPMG were appointed to Syarikat Borcos Shipping at end-December 2016, after the company went belly up. Syarikat Borcos Shipping had a RM62.7 million facility unsatisfied with BPMB.
But how did Syarikat Borcos Shipping become a wholly-owned unit of GMV?
Another issue involved Asian Broadcasting Network (M) Sdn Bhd (ABN), a company linked to well-connected businessman Tan Sri K K Eswaran, which had a RM450 million facility with BPMB which is unsatisfied, according to RAM Credit Information Sdn Bhd.
It has been reported that ABN had debts of RM400 million, with about RM200 million owing to BPMB. For its financial year ended December 2015, ABN suffered an after-tax loss of RM60.58 million from RM4.88 million in revenue.
Other than ABN, BPMB is also understood to have extended financing to Integrated Nautical Resort Sdn Bhd and Garuda Suci Sdn Bhd — two companies linked to Indonesian businessman Tan Sri Peter Sondakh — which set up, built and operated The St Regis Langkawi and the Langkawi International Convention Centre.
Checks on RAM Credit Information reveal that Integrated Nautical Resort has a RM246.54 million facility with BPMB, which is unsatisfied, while Garuda Suci has a RM57.75 million facility that is still due. Integrated Nautical Resort and Garuda Suci are both 40% controlled by Sondakh, 30% by Lembaga Pembangunan Langkawi and 30% by the MoF.
The two companies have been incurring losses since 2013, and why BPMB, a development financial institution, gave funds to firms with foreign investors is not certain. It is worth noting that Sondakh also wholly owns The Westin Langkawi Resort & Spa, which is located near The St Regis.
Save by subscribing to us for your print and/or digital copy.
P/S: The Edge is also available on Apple's AppStore and Androids' Google Play.