This article first appeared in The Edge Financial Daily, on September 27, 2018.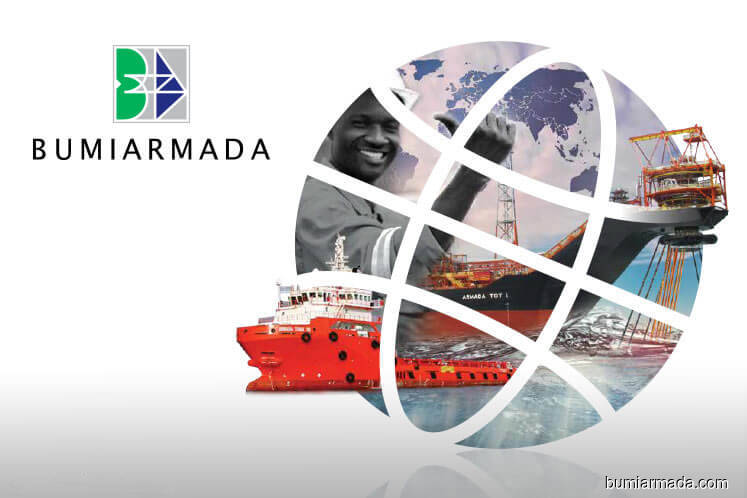 KUALA LUMPUR: Bumi Armada Bhd, which announced a massive impairment of US$119 million (RM478.9 million), has appointed a new chief financial officer (CFO) and redesignated the incumbent, Pierre Philippe Georges Savy, to be the special adviser to the chief executive officer's (CEO) office.
In a statement accompanying the announcement to Bursa Malaysia today, Bumi Armada said it has appointed Luke Christopher Targett as its CFO and redesignated Savy to CEO's office.
Some analysts said the new CFO will have to be hitting the ground and running when he takes over the office.
The immediate task for Targett would be the refinancing of Bumi Armada's bank borrowing of US$500 million, which are due in three tranches in October and December this year, and in May 2019.
Targett will have a lot to do to ensure the group having enough working capital moving forward. Indeed, some analysts reckon there could be need for Bumi Armada to undertake a recapitalisation exercise.
There was renewed selling pressure on Bumi Armada, an oil & gas outfit that is controlled by tycoon Ananda Krishnan, after the group announced the large impairment in US$119 million arising from the Armada Kraken FPSO project in the second financial quarter ended June 30.
Year-to-date, the stock has fallen 30% to close at 53.5 sen yesterday with market capitalisation of RM3.14 billion.
Bumi Armada said in the statement that Targett will be responsible for leading Bumi Armada's current operations and growth trajectory through financial management and reporting, corporate strategy, budget, treasury & capital management, financial risk management, investors' relations, communication and sustainability.
"Luke has more than 30 years' experience in financial advisory roles which include restructuring, merger & acquisition, pre-lending reviews, transaction advisory, independent business reviews and non-performing loan management in numerous jurisdictions including London, Singapore, Indonesia, Myanmar and Thailand," it added.
Bumi Armada's executive director and CEO Leon Harland said the board and the management team are looking forward to work with Targett.
"Luke brings with him a combination of skills and experience which we feel will strengthen and develop the financial position of the group.
"I also like to thank Pierre for his hard work over the last two years and I look forward to continuing to work with him and tapping on his knowledge and experience, in his new role," he said.
Prior to joining Bumi Armada, Targett was a Partner at Cor Cordis, an Australian national business advisory firm in Melbourne.