This article first appeared in The Edge Financial Daily, on July 15, 2019.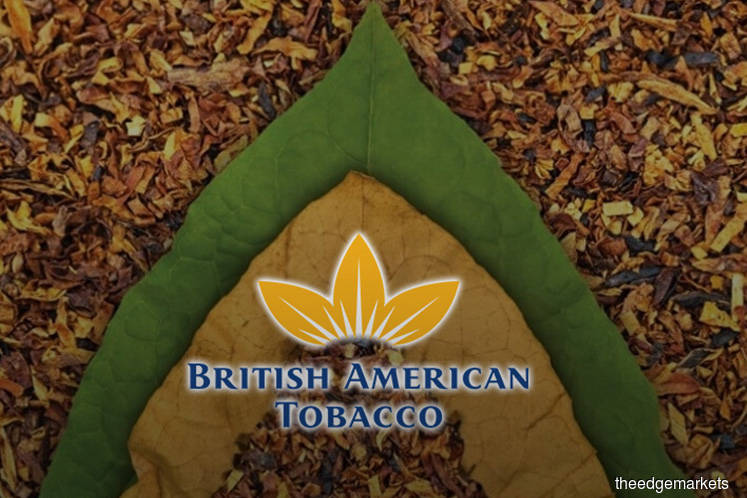 British American Tobacco (Malaysia) Bhd
(July 12, RM29.48)
Upgrade to hold with an unchanged target price (TP) of RM28.10: Despite a ramp-up in enforcement to curb illicit cigarettes, we expect a challenging outlook for British American Tobacco (Malaysia) Bhd (BAT) in the second half of 2019 (2H19) on expectations of consumer down-trading to continue and ongoing competition from cheaper cigarette alternatives.
 
No change to our earnings estimates. With limited downside to our TP, BAT is now a "hold" with an unchanged discounted cash flow-TP of RM28.10 (WACC: 8.1%, LTG: 2%).
Based on media reports and data from the Royal Malaysian Customs Department (RMC), we understand that the first four months of 2019 (4M19) value of illicit cigarettes confiscated by RMC was RM148 million, which is already 22% higher than the total value seized in 2017 of RM121 million.
We are positive that government efforts to curb illicit cigarettes will continue in 2H19 but benefits to the legal tobacco industry could be capped as consumers seek cheaper alternatives to smoking. Recall that the legal industry volume fell 6% year-on-year (y-o-y) in the first quarter despite a two-percentage-point y-o-y improvement in illicit incidence to 61%.
We believe that potential earnings recovery in BAT could be challenging in 2H19 as affordability remains a key concern. Compared with its peers, consumer down-trading may continue to have a heavier adverse impact on BAT given its skewed product offering towards premium-category cigarettes (around 61% segment share).
Further, consumers are also opting for alternative tobacco products like heat-not-burn (HNB) and vape products due to their lower price points. We estimate that an average consumer will incur around 47% and at least around 36% less in annual expenditure for vape and HNB products respectively as compared with annual premium cigarette cost. — Maybank IB Research, July 12