This article first appeared in The Edge Malaysia Weekly, on April 19, 2021 - April 25, 2021.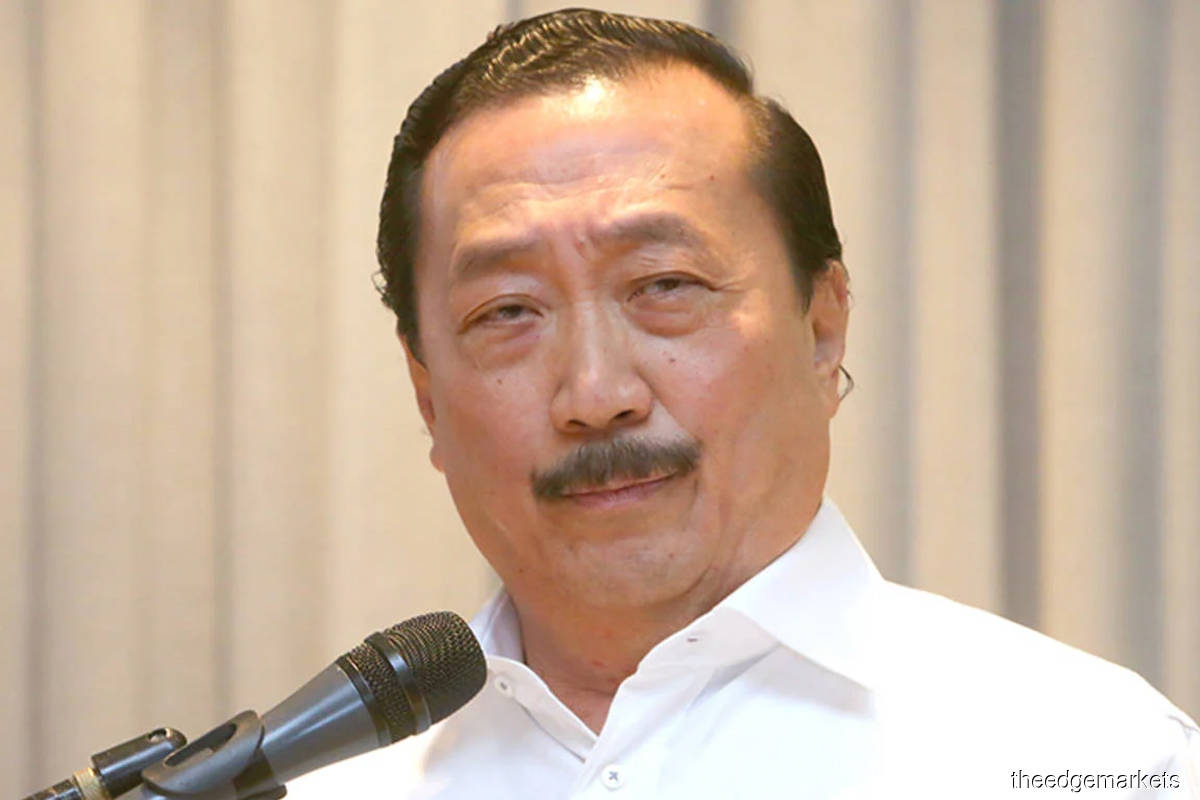 AT first glance, tycoon Tan Sri Vincent Tan Chee Yioun's decision to pass the baton to an outsider at Berjaya Corp Bhd (BCorp) seems to be receiving a positive response from investors, as its share price has doubled within a month.
But industry observers remain concerned about the execution risk at the family-run conglomerate, namely its ability to tackle legacy issues such as the complicated corporate structure, related-party transactions as well as cross-ownership among listed and non-listed entities.
This explains why there had been a lack of interest in the stock in the past. Instead, investors preferred to invest in its listed subsidiaries that focus on a particular business segment.
As a diversified conglomerate, BCorp has interests in seven listed entities on the local bourse, as well as Singapore's Informatics Education Ltd and Berjaya Philippines Inc. Its two key local subsidiaries on Bursa Malaysia are Berjaya Land Bhd and Berjaya Sports Toto Bhd.
Acknowledging that the group has been undervalued, Tan made a drastic move last month by appointing Abdul Jalil Abdul Rasheed as the first CEO of BCorp who is not a family member, a post Tan's son Datuk Seri Robin Tan Yeong Ching had held since January 2011.
At the same time, the senior Tan has stepped back into a non-executive role, redesignated as non-executive chairman, from executive chairman. His direct and indirect stakes in BCorp stand at 25.12% and 23.95% respectively.
Jalil has said that he will be taking the first three months to conduct a strategic review of the group. The kick-start of BCorp's revamp could include the disposal of non-core and non-performing assets, as well as the revaluation of land bank, according to industry observers.
The investment community has taken to labelling Jalil as BCorp's "Marie Kondo", in reference to the popular Japanese organising consultant who helps clients declutter and clean up their homes.
Will the 'institutionalisation' move succeed?
A fund manager who declined to be named says the priority for Jalil is to restore public confidence in BCorp through proper corporate governance.
"I don't see value in the group for now until it can show that corporate governance has been put in place. When there is corporate governance, we assume that there will be a segregation of power between the CEO (which is more on the executive role) and the board/shareholders.
"With Tan relinquishing the executive role, would that mean he will have less influence over the business direction? If that can be demonstrated over time, then the market confidence will come back," he highlights.
He remains sceptical over recent management changes as Tan has a "track record" of being reappointed after resigning as chairman.
In November 2017, Tan returned as the group's executive chairman, taking over from Robin, who was appointed in February 2012.
Hence, the fund manager is of the view that it is too early to tell if the restructuring of the group will pay off. "It does give the market a hope of change, but we don't know [whether] the change is good or bad yet. Anyway, we prefer companies that are run by professionals, instead of family members or shareholders."
Addressing BCorp's poor financial performance is also crucial for Jalil. The company has posted losses in the past three years. For the financial year ended Dec 31, 2020 (FY2020), it reported a lower net loss of RM108.66 million compared with RM188.65 million the year before. Key contributors to its earnings are the consumer-related businesses, especially gaming.
It had a net debt of RM3.46 billion with a lower gearing ratio of 0.54 times as at end-December 2020 compared with the year before.
The fund manager says a three- or five-year plan is needed for BCorp to outline its transformation goals. "It won't change the financial performance overnight. There are many things the new CEO can do such as downsizing assets and improving business diversification. Of course, he also has to unlock asset value, grow the bottom line and enhance the group's reputation."
Another fund manager believes Jalil's task is more to push for changes at the group. "There are a lot of assets in BCorp and they know how to unlock the asset value. It is just a matter of whether they want to do it or not, so they need a third party to come in to push for it. It is not rocket science," he opines.
Nonetheless, a research house head thinks that it is not an easy task for Jalil given that BCorp's businesses are spread across different segments.
"Firstly, he (Jalil) may need a longer period of time to change the corporate culture at BCorp, which has been around for many years. Then, the corporate culture is different for retail, gaming and telecommunications, so the approach has to be different.
"Another question is, I don't know how he is going to raise productivity or synergy between the business segments, which could involve a VSS (voluntary separation scheme) or cost-cutting exercise," he says.
Jalil had a short stint of eight months as president and CEO of Permodalan Nasional Bhd (PNB). He resigned in June last year, following allegations that he had misrepresented his academic qualifications.
"His (Jalil) performance remains to be seen as there was no big positive surprise during his tenure at PNB," says the second fund manager.
In an April 13 note, CLSA says there is a need to define what the group as a conglomerate wants to be known for (an identity), what the key business verticals are and what is deemed core/non-core in an effort to streamline the group's empire.
Moreover, there are too many cross holdings and too many subsidiaries with businesses that may not be a good fit within the entity. For example, property outfit Berjaya Land's key revenue and earnings contributors are from the gaming and motor vehicle dealership businesses. "Jalil is tasked with ironing out the structure, although it is not the first on his agenda," says CLSA.
Hidden value in property business
The research house sees hidden value in BCorp's property-related businesses, which have land assets still valued at cost. "A revaluation of this to market value would be a first step to enhance valuation. In addition, [deciding on the] property-related businesses it should still own or dispose of is something that is still being deliberated."
Nonetheless, finding an intrinsic value does take time as it would involve costs, novation of assets, approvals (regulatory and board) and extraordinary general meetings as required by the Companies Act, it adds.
BCorp did not respond to queries from The Edge.
Tan had in 2018 shared plans to privatise Berjaya Land and 7-Eleven Malaysia Holdings Bhd, but the idea was shot down by the board.
7-Eleven then launched a takeover offer to privatise Caring Pharmacy Group Bhd. The latter was delisted in May last year.
Berjaya Media Bhd, which runs The Sun Daily newspaper, was taken private in July last year, as it had failed to find a white knight to regularise its financials.
Bermaz Auto Bhd (formerly known as Berjaya Auto Bhd) used to be a subsidiary of BCorp before a management buyout in 2016.
The next possible move by Tan is the listing of U-Mobile Sdn Bhd, in which he owns a 21.98% stake.
BCorp's share price has been on the rise since mid-March, surging to an intraday peak of 50.5 sen on April 1 — the highest level in more than six years. Investors' interest in the stock was also partly boosted by Jalil's purchase of a 2.72% stake in the group.
Based on last Friday's closing price of 38 sen per share or a market capitalisation of RM2 billion, the counter was still trading at a 68.7% discount to its net assets per share of RM1.2147 as at end-December 2020.
The share price rally has lifted BCorp's price-to-book value per share to 0.39 times, but it is still at a discount compared with an average of 0.5 times for its conglomerate peers, according to CLSA.