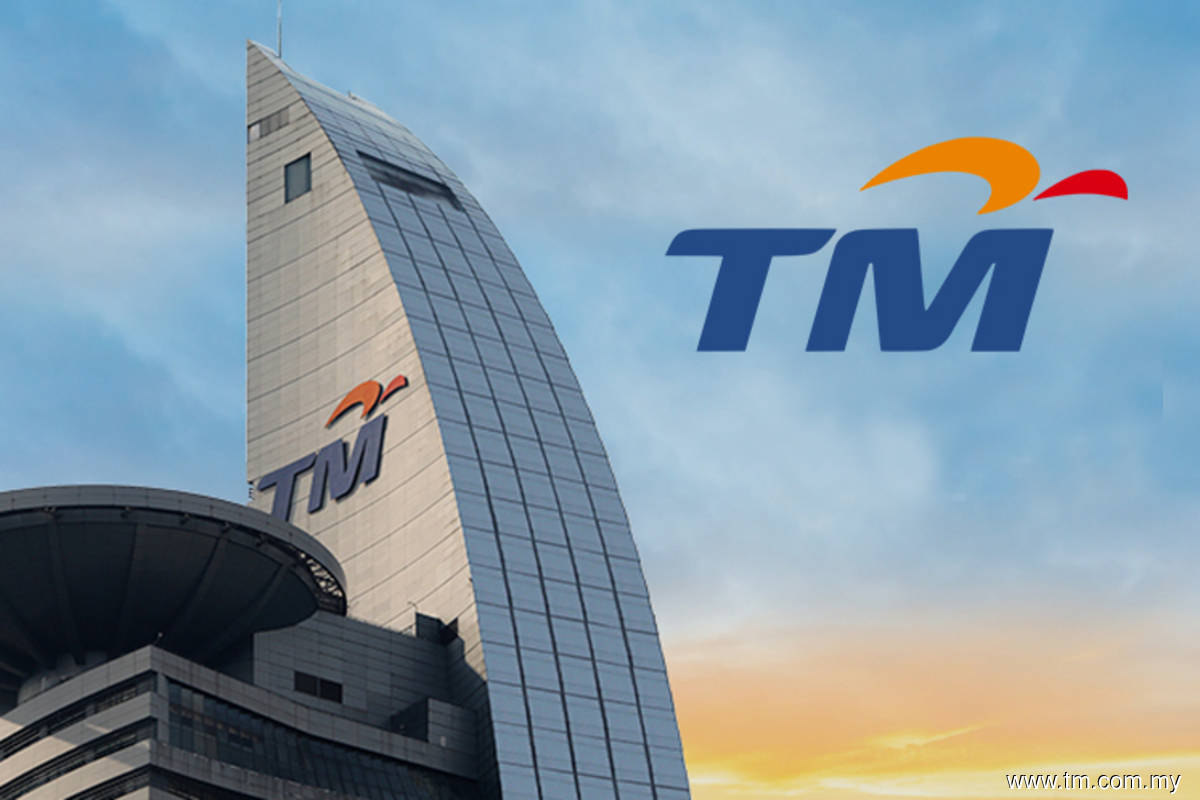 KUALA LUMPUR (Feb 8): CGS-CIMB Research foresees Telekom Malaysia Bhd (TM) announcing a special dividend for 4Q20 due to its robust free cash flow (FCF).
In a note dated Feb 5, the research house's analysts Foong Choong Chen and Sherman Lam Hsien Jin said they assumed a 60% payout ratio for FY20 to FY22 (dividend per share [DPS]: 17.3 to 21.6 sen), in line with TM's dividend policy.
"However, we believe it has the capacity to pay more as its net debt/EBITDA (earnings before interest, taxes, depreciation, and amortisation) eases from 1.2 time at end-FY20 to 0.9 time at end-FY22.
"Specifically for FY20, given FCF per share of 39.4 sen, we think there could be a special dividend in 4Q20. Assuming extra 20% payout, FY20 DPS will be 23.1 sen (yield: 3.6%)," they said.
They also expect that TM 4Q20 core earnings per share (EPS) may benefit from strong Unifi net adds and seasonality.
Due to the imposition of the Conditional Movement Control Order since mid-October, they believed Unifi demand should have spiked as employees worked and students studied from home.
Besides robust internet growth, they estimate TM's 4Q20 revenue benefitted from positive seasonality, with voice (wholesale minutes), data (indefeasible right of use) and other (customer ICT projects) revenues rising quarter-on-quarter.
"Hence, we believe 4Q20 total revenue rose 9% to 10% quarter-on-quarter (down 2% to 3% year-on-year) and EBITDA gained 7% to 8% quarter-on-quarter (up 11% to 13% year-on-year).
"EBITDA margin likely eased 0.5% to 1% point quarter-on-quarter to about 38% due to seasonally higher costs but this was still a major 5% to 6% point improvement year-on-year. FY20 EBIT (earnings before interest and taxes) likely came in at about RM1.7 billion, soundly beating TM's guidance of RM1.3 billion to 1.5 billion," they said.
Factoring in more optimistic assumptions for fibre net adds and slightly lower operating expense, they raised TM's FY20 to FY22 EBITDA/core EPS by 2.7 to 5.1%/8.8 to 15.4%.
"Post this revision, we now forecast FY20/21/22F EBITDA to grow 0.6%/6.4%/4.2% year-on-year on revenue recovery, with cost-saving initiatives helping to buffer any pressure from fibre rollout acceleration.
"Core EPS should rise 8.4%/15.4%/7.9% year-on-year, partly offset by rising depreciation (higher capital expenditure),' they said.
They reiterate "add" call on the stock, and raise its target price 25% to RM7.00 after FY20 to FY22 earnings hike.
TM will report its 4Q20 results on Feb 24.
At 10.36am, TM rose 18 sen or 2.86% to RM6.48, valuing the group at RM23.77 billion.