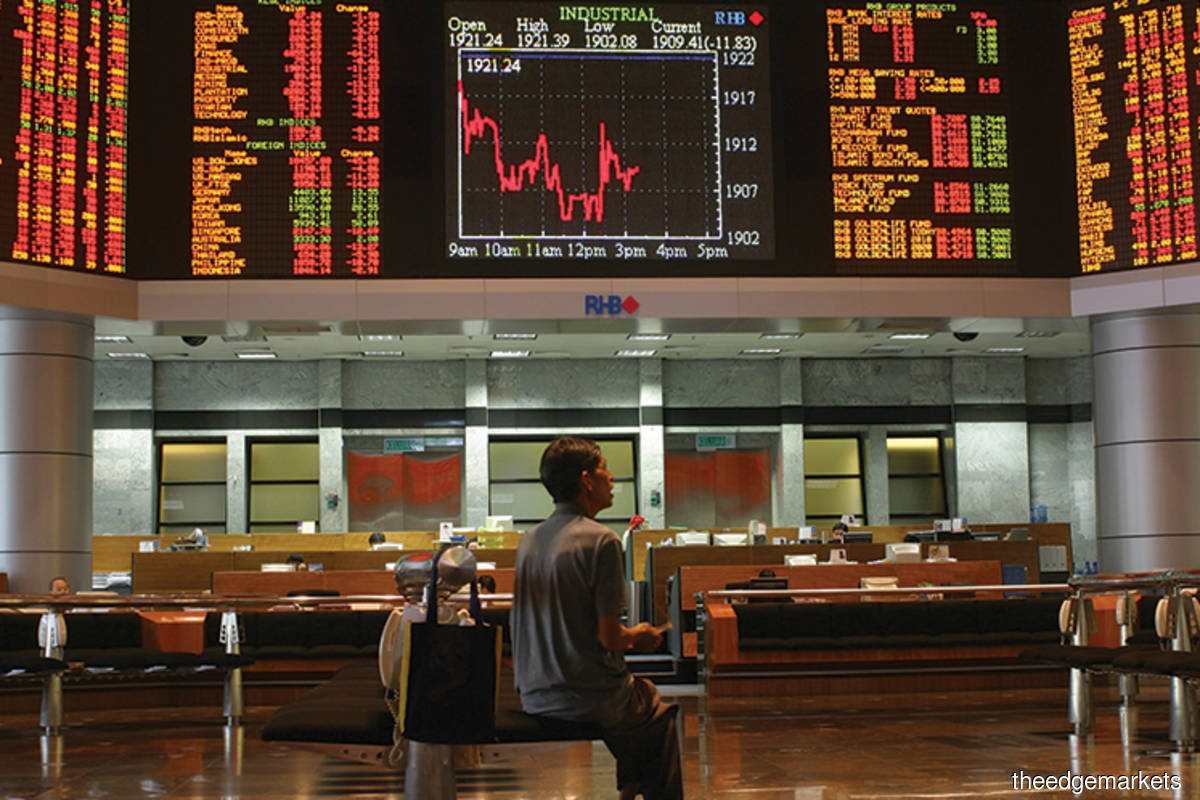 KUALA LUMPUR (Nov 24): CGS-CIMB Research observed that investors continued to switch to Covid-19 recovery plays (transport, energy and consumer), and expanded to include beneficiaries of an economic recovery (banks, construction and property), from Covid-19 pandemic plays (healthcare and technology) last week.
Energy (+4.4% week-on-week [w-o-w]), construction (+4.1% w-o-w) and transport (+3.7% w-o-w) were the three best-performing sectors last week, while the weakest performing sectors last week were technology (-1.4% w-o-w), utilities (-1.1% w-o-w) and healthcare (-0.8% w-o-w), CGS-CIMB noted. 
"Local institutional investors were buying banks and Genting Bhd [while] selling glove makers. Last week's fund flows revealed that local institutional [investors] increased their net buy flows by 34% w-o-w and raised their net exposure to Malaysian banks and Genting," it said in a strategy report yesterday.  
"Retail investors' net buy flows fell to RM0.5 million due to profit taking on banks. Retail investors continued to be the largest net sellers of Malaysian banks and Genting, and ploughed back some of these funds into rubber glove players," it added.
The local research house also observed that foreigners' net sell flows grew 9% w-o-w due to selling in the energy and utilities sectors. 
"Foreigners continued to be net sellers of local equities last week, suggesting that they remained concerned about political uncertainties in Malaysia. They have continued to lighten their positions in the Malaysian equity market since February 2020," CGS-CIMB said.  
While foreigners were key sellers last week, local institutional investors were key net buyers. 
Local institutional investors increased their weekly net buy flows as they added banks to their portfolios, while foreign investors sold gloves and energy plays, CGS-CIMB stated.  
Year to date (YTD), Public Bank Bhd and Tenaga Nasional Bhd (TNB) are the top net buy stocks for local institutional investors, though they were foreign investors' top two net sell stocks, it added.  
According to CSG-CIMB, local retail investors' top three net buy stocks YTD are Top Glove Corp Bhd, Genting and CIMB Group Holdings Bhd. 
YTD, retail investors are the largest net buyers (+RM12.3 billion), followed by local institutional investors (+RM9.1 billion) and local nominees (RM2 billion) of Malaysian equities, while foreign investors have sold RM23.3 billion.