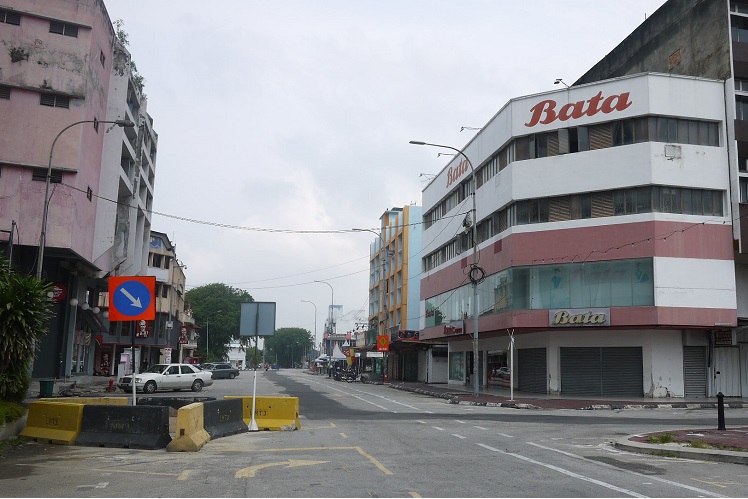 KUALA LUMPUR (March 26): CGS-CIMB Research said the government's decision to extend the partial lockdown or mandatory control order (MCO) to April 14 reduces its annual 2020 gross domestic product (GDP) target to -2.3%.
This is a 5.9% drop from its 3.6% target earlier, a steeper contraction than during the Global Financial Crisis, when Malaysia's economy shrank 1.5% in 2009, the research house said in a strategy report dated March 25.
"We estimate that each weekly extension beyond April 14 will subtract a further 1.3% point from our revised baseline forecast.
"However, in the absence of a timely and sizeable policy response, the depth of demand and supply shocks could scar the economy's ability to revert quickly to potential growth," it said.
The government is expected to announce a third stimulus package tomorrow (March 27), entailing a larger fiscal commitment.
CGS-CIMB Research estimates the package to be around RM35 billion to RM40 billion, and could widen the recalibrated budget deficit to 6.5% of GDP in 2020.
Additionally, CGS-CIMB Research noted that the extended MCO will pose downside risks to most corporates due to loss of revenue from four weeks of closures.
"We expect most companies that are not able to operate to incur losses as revenue achieved during this period is unlikely to be able to cover operating costs to sustain the business," it said.
The sectors least affected could be telcos, utilities, plantations, gloves, and F&B players, like Nestle (M) Bhd and Fraser & Neave Holdings Bhd.
Whereas, the tourism-related sectors like gaming (casinos and NFOs), airlines, airports, theme park operators, entertainment outlets and restaurants, as well as manufacturers that are not allowed to operate and retailers are expected to be the most vulnerable.
Banks' earnings are likely to be affected by further rate cuts and potential rise in credit costs, it added.
"We advocate investors take shelter in defensive sectors like rubber gloves, healthcare, utilities and telcos, or high dividend yielders during these challenging and uncertain times," said CGS-CIMB Research.
See also: MIER warns of recession if partial lockdown extended
#dudukrumahdiamdiam and get the news at theedgemarkets.com.