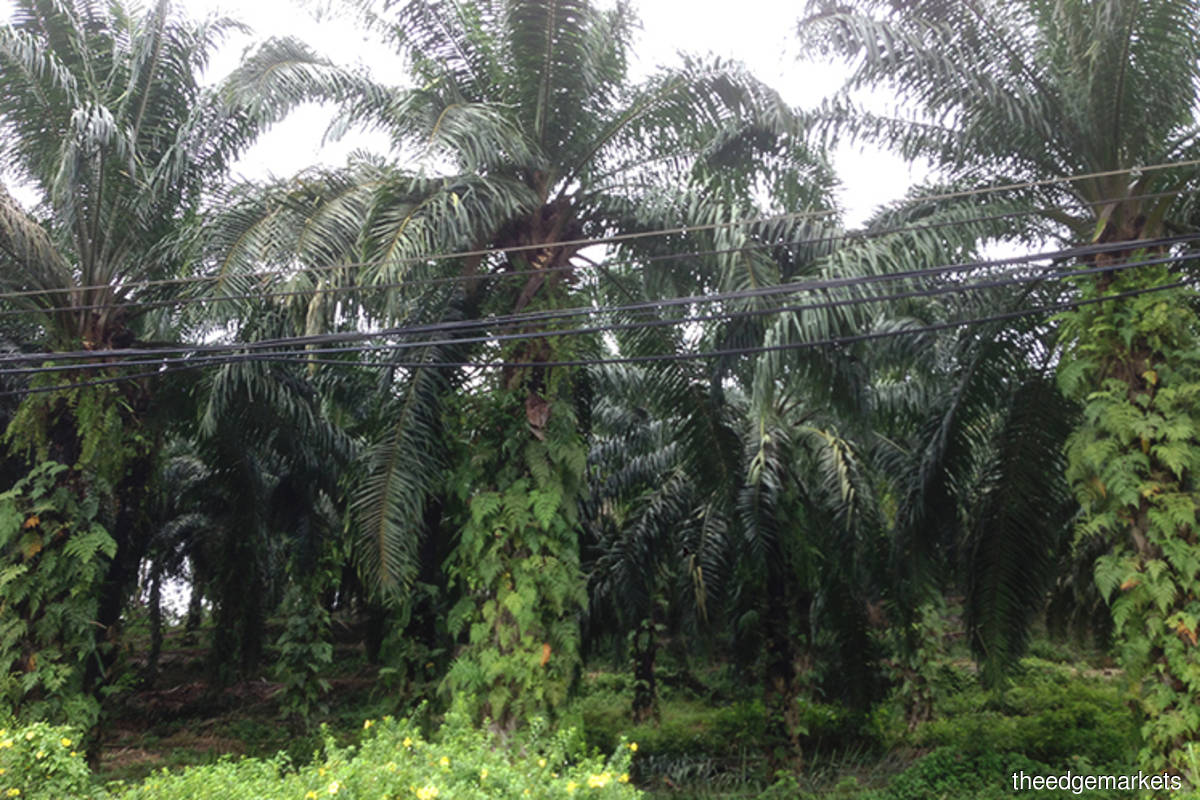 KUALA LUMPUR (Oct 13): CGS-CIMB Securities Sdn Bhd said today it expects plantation companies to report higher net profit for the July to September quarter of 2020 (3Q20), from a year earlier, driven by a 36% rise in the average crude palm oil (CPO) price to RM2,753 a tonne and a 2.4% improvement in CPO output from Malaysian estates. 
In a note today, CGS-CIMB analysts Ivy Ng Lee Fang and Nagulan Ravi said the research firm also expects plantation companies to report better net profit for 3Q20, compared with 2Q20 numbers, driven by a 6.6% quarter-on-quarter (q-o-q) increase in CPO output and a 21% rise in the price of the commodity.
"We expect CPO prices to trade in the range of RM2,500-RM3,000/tonne in October and at an average of RM2,500/tonne in 2020. Key factors influencing the price are La Nina's impact on oilseeds and palm oil supplies, China's purchases to build up its stock reserves, and policies on biodiesel mandates," they said.
"Malaysia's palm oil stocks had risen 1% month-on-month (m-o-m) but fell 30% year-on-year (y-o-y) to 1.725 million tonnes as at end-September 2020. The stock level was 3% above our forecast due to lower-than-expected exports, but in line with a Reuters poll and Bloomberg consensus forecast of 1.72 million tonnes.
"Stockpiles remained low, compared to historical levels, as the average palm oil stock level in Malaysia at end-September for the past 10 years had been around 2.14 million tonnes. The low stockpile level will likely keep CPO prices supported in the short term on concerns over tight supply of palm oil in key producing and consuming countries as well as lower oilseed supplies," they said.
On Bursa Malaysia today, the CPO price for November 2020 was RM21 lower at RM3,026 a tonne at 10.46am, while the price for December 2020 was down RM29 at RM2,965 a tonne.
Meanwhile, Hong Leong Investment Bank Bhd (HLIB) analyst Chye Wen Fei wrote in a note today that HLIB believes CPO stockpiles will remain on an uptrend in the near term due to seasonally stronger output and lower exports to key importing countries, in particular India and China.
"Year to date (YTD), CPO prices averaged at RM2,568/tonne. Pending a further review of the sector, we keep our assumptions for now at RM2,350-RM2,400/tonne for 2020-2021," Chye said.