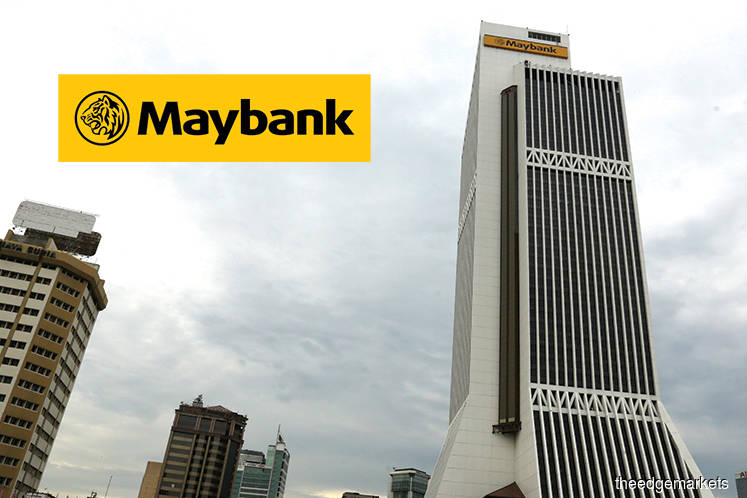 KUALA LUMPUR (Feb 14): CGS-CIMB Securities Sdn Bhd said today it had lowered its Malayan Banking Bhd (Maybank) earnings per share (EPS) forecast by about 3.5% for the financial year ending Dec 31, 2020 (FY20) and FY21, to factor in two overnight policy rate (OPR) cuts of 25 basis points (bp) each in the first half of 2020.
CGS-CIMB analyst Winson Ng wrote in a note today the two OPR cuts by Bank Negara Malaysia (BNM) include the reduction on Jan 22, 2020 when BNM cut the OPR to 2.75% from 3%.
"The recent 25bp downward adjustments for Maybank's lending and FD rates were in line with our expectations. Hence, we stick to our view that the OPR cut in January 2020 will lower its FY20F net profit by about 2% (on a full-year basis) as highlighted in our banking report dated Jan 22, 2020. We estimate that the January 2020 OPR cut of 25bp will reduce Maybank's FY20 net interest margin by about 3bp. Our economist anticipates another OPR cut of 25bp in 2020, which will have a similar full-year negative impact of c.2% on Maybank's FY20F net profit.
"We retain our Hold call on Maybank (shares) as we are concerned about the potential hike in gross impaired loan and the negative impact from the OPR cuts. However, we think that its share price is supported by its attractive FY20F dividend yield of 6%," Ng said.
He said that following CGS-CIMB's Maybank EPS forecast cut, CGS-CIMB's target price for Maybank shares is reduced to RM8.54 from RM8.83.
At 11.14am, Maybank's share price rose two sen or 0.24% to RM8.48 giving the group a market capitalisation of RM95.32 billion. Maybank saw 1.14 million shares traded.