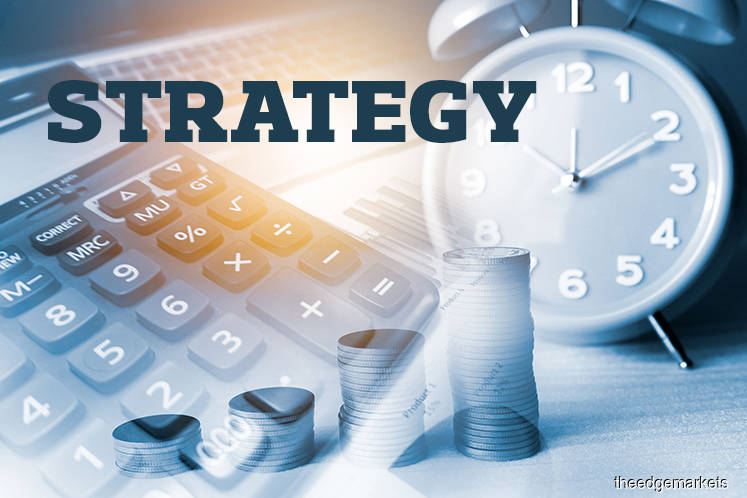 KUALA LUMPUR (Feb 25): CGS-CIMB Research has advised investors to stay defensive and go for export-oriented sectors like the gloves sector.
In a strategy note today, the research house while commenting on the appointment of Tun Dr Mahathir Mohamad as interim Prime Minister (PM) said it was negative on this development and sees downside risks to its KLCI target due to uncertainty over the future direction of the country.
"It appears to us at this moment that both sides (Pakatan Harapan [PH] and the proposed alternative coalition government) may not have sufficient MPs support to form the government via a simple majority of 112 seats.
"It is unclear at this juncture if either faction will be able to get the political parties/MPs not aligned to either side to be their allies to form the government," it said.
CGS-CIMB Research said the political uncertainty is negative for the market, leading to concerns regarding policy continuity as it is unclear at this juncture who will be the next PM and which parties will be in the ruling coalition.
"The expected announcement this Thursday of a fiscal stimulus package to mitigate the impact of Covid-19 is likely to be delayed as well.
"As such, we expect the market to stay volatile with downside risks until there is more clarity on the new government and its future policy direction," it said.
The research house said its current KLCI target of 1,636 points — based on 1 standard deviation (s.d.) below the three-year historical average price-to-earnings ratio (P/E) — could be downgraded post-results season to reflect earnings risks from the overnight policy rate cut and Covid-19 outbreak.
"Our preliminary estimates suggest that the KLCI target (post-recent earnings revision) could drop to 1,508 points if we lower the target P/E to 3 s.d. below the three-year historical average P/E.
"We advise investors to stay defensive (healthcare and consumer) and go for export-oriented sectors (like gloves), which will be less affected by local policy uncertainty," it said.
CGS-CIMB Research said stocks with high foreign shareholdings (banks, gaming and Malaysia Airports Holdings Bhd) may see selling pressure if foreign investors exit the Malaysian market.
"Sectors that have done well in recent months, such as plantations, technology and oil and gas, could see profit-taking in view of negative market sentiments.
"We keep our KLCI target of 1,636 points and will review it after the ongoing results season (38% of companies under our coverage that have reported results have posted weaker-than-expected earnings).
"Our top three picks, Yinson Holdings Bhd, Tenaga Nasional Bhd and Pentamaster Corp Bhd, are intact," it said.