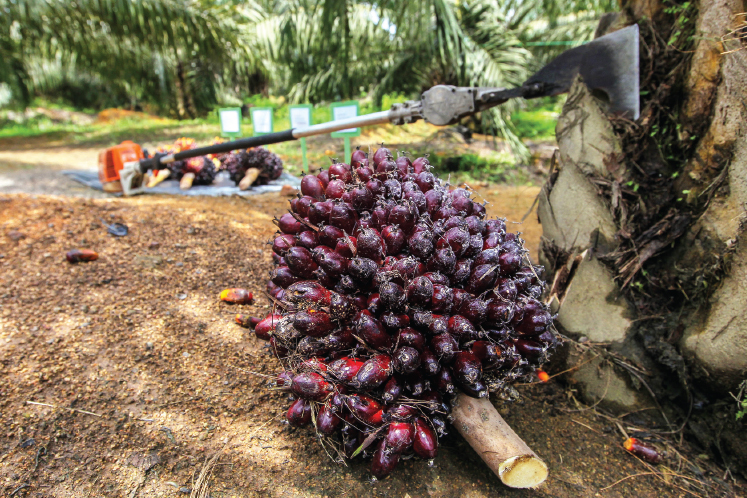 KUALA LUMPUR (Oct 30): The number of Roundtable on Sustainable Palm Oil (RSPO) certified independent smallholders increased by 52 percent while the total number of smallholders jumped 165 percent between July 1, 2018 and June 30, 2019.
In its 2019 Impact Report released today, the RSPO said it will continue to promote greater inclusion of smallholders while also ensuring the core sustainability requirements were upheld.   
"Other noteworthy trends included significant growth in RSPO certified area in Africa to 56 percent. From a global perspective, the total RSPO certified area grew by over 22 percent year-on-year to 3.89 million hectares across 16 countries with a production volume of 14.29 million metric tonnes of certified sustainable palm oil and 3.21 million tonnes of certified sustainable palm kernel.
"RSPO also approved 19 new grower members over the past financial year, and as of June 30, 2019, there are 171 growers in the organisation," it said in a statement.
Meanwhile, RSPO members from across the world will meet at the 17th Annual Roundtable Conference on Sustainable Palm Oil (RT17) in Bangkok, Thailand under the theme, 'A Shared Responsibility: Converting Commitments into Actions', early next month.
It will be a platform for representatives from the global palm oil industry to discuss the latest challenges and opportunities facing the sustainable palm oil sector.
Established in 2004, the RSPO's objective is to promote the growth and use of sustainable oil palm products through credible global standards and engagement of stakeholders.