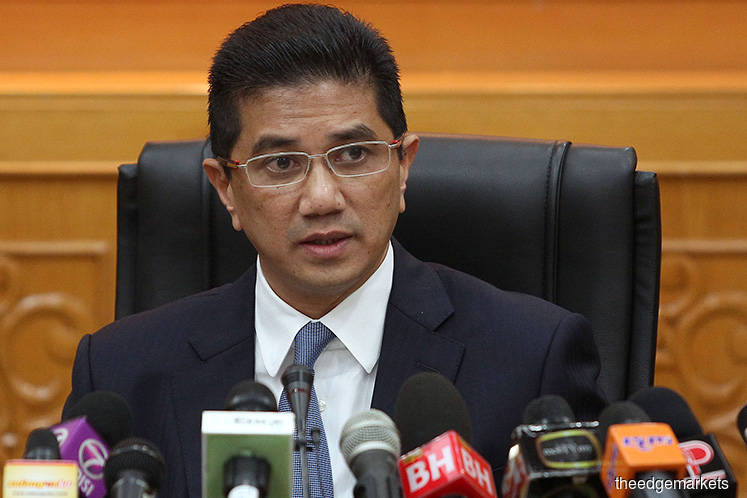 KUALA LUMPUR (Aug 16): Economic Affairs Minister Datuk Seri Mohamed Azmin Ali denied that the tenure of the Council of Eminent Persons (CEP) is being extended because the Cabinet is underperforming.
"Cabinet functions very effectively," he said in reply to a question from reporters at the Parliament lobby today. 
Azmin said the CEP has no power to make any "governmental decisions", as that authority belongs absolutely to the Cabinet. 
"They (CEP) are not making any decisions. Their role is not to make any decisions; they are just there to pick up recommendations based on the proposals received by various parties, concern citizens," he said. 
Prime Minister Tun Dr Mahathir Mohamad had announced the establishment of the CEP to advise the new Cabinet, shortly after assuming office, following Pakatan Harapan's victory in the May 9 general elections. 
Earlier today, Dr Mahathir dismissed the widely-held assumption that the CEP will be dissolved 100 days after the Pakatan government's rule, which falls on Aug 17 (tomorrow).
The premier said the government still needs the CEP's services to help resolve many of the country's problems. 
Azmin said Dr Mahathir should be allowed to decide on the tenure of the CEP.
"Let the PM decide. He has said it that he needs more time, as there are so many issues when we came into Putrajaya.
"The PM has made it very clear that the CEP's role is to go through some major reports, which were presented to the government," Azmin said. 
"Certainly, he needs a team to study and look at the reports. The CEP will put up recommendation to the government, and not necessarily we will agree with those recommendations. 
"Finally, all of the recommendations will come back to the Cabinet for us to deliberate and discuss," Azmin added.