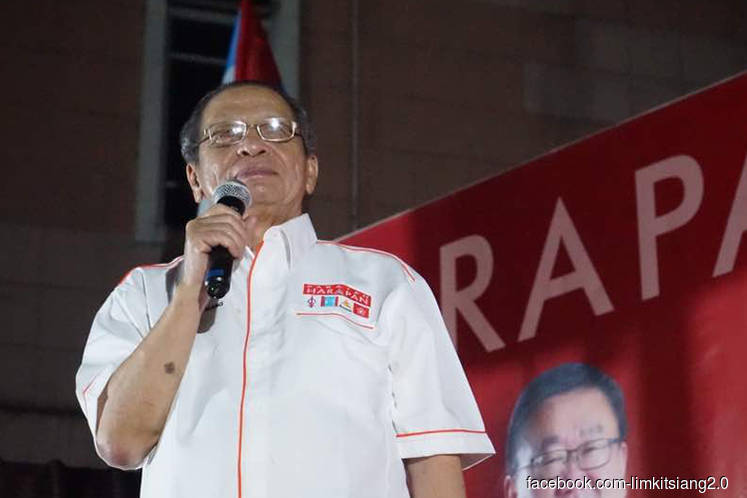 KUALA LUMPUR (Dec 7): Veteran DAP leader Lim Kit Siang said the Council of Eminent Persons' (CEP) recommendations on economic and institutional reforms report should be made available to the public. 
Speaking to reporters after a book launch '509: New Malaysia, Old Politics', Lim said the report should be made available for public viewing. 
"It should be made public so that Malaysians can discuss and study it and give views on it," he said, adding that the mistakes in the past can be avoided. 
The CEP, formed on May 12, is tasked with the mandate of reviewing the nation's economy and government institutions, and advising the government on how these can be improved.
During its tenure, the CEP was assisted by two committees — an institutional reforms committee (IRC) and another committee on 1Malaysia Development Bhd-related issues.
On Oct 12, Prime Minister Tun Dr Mahathir said the decision on the CEP report to be opened to the public can only be made after the report is fully viewed by the government. 
Dr Mahathir had said the CEP's views are not subject to consideration of the cabinet or parliament.