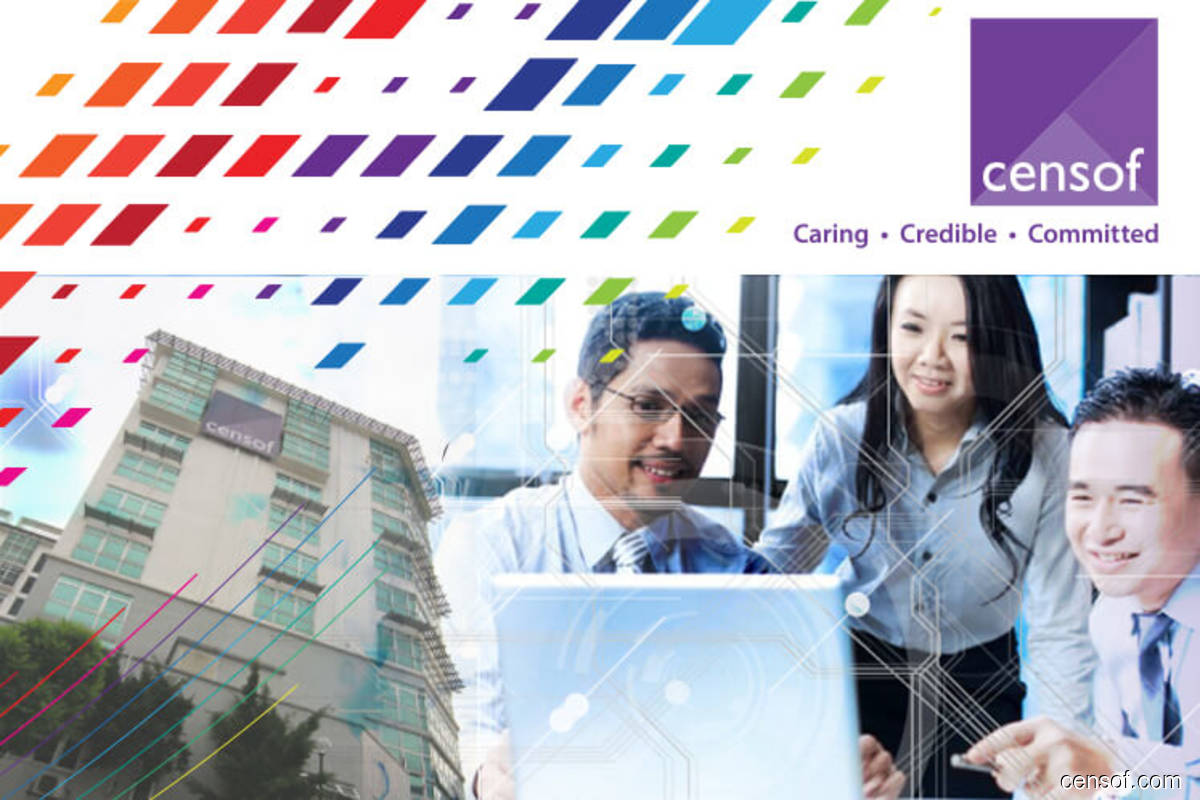 KUALA LUMPUR (April 20): Censof Holdings Bhd's shares were well sought after today, with its trading volume soaring to 325.4 million shares — the highest ever since the company was listed on Bursa Malaysia in January 2011.
Its share price surged to an intraday high of 56.5 sen shortly after the opening bell amid news that the company had been named as a partner of Microsoft under the Bersama Malaysia initiative.
It closed at a five-year high of 48 sen, up 10 sen, or 26.32%.
The counter has soared nearly 78% year to date from 27 sen on Dec 31 last year.
Yesterday, the government announced a partnership with Microsoft under the Bersama Malaysia initiative, which will see the hyperscaler establish its first data centre region in the country.
Microsoft has signed five memoranda of understanding with government agencies and local companies to train about one million Malaysians by the end of 2023 to help create economic opportunities for people and businesses in the digital era.
Microsoft said it will partner with Censof, Silverlake Group and Web Bytes to accelerate digital transformation of the nation's key industries.
Earlier this month, Censof completed the acquisition of a 30.87% equity stake in Asian Business Software Solutions Pte Ltd for RM14.1 million on a "willing buyer, willing seller" basis.
Asian Business Software is involved in the development and supply of financial management and accounting softwares for small and medium enterprises.
The stake was acquired by Censof from Asian Business' minority shareholders, namely Paul Alistair Jennings (22.34%), Fox Equities Pty Ltd (7.27%) and Lum Chong Eu (1.26%).
Censof's stake in Asian Business increased to 89.07% currently from 58.2% previously.
Lam Jian Wyn & Kathy Fong