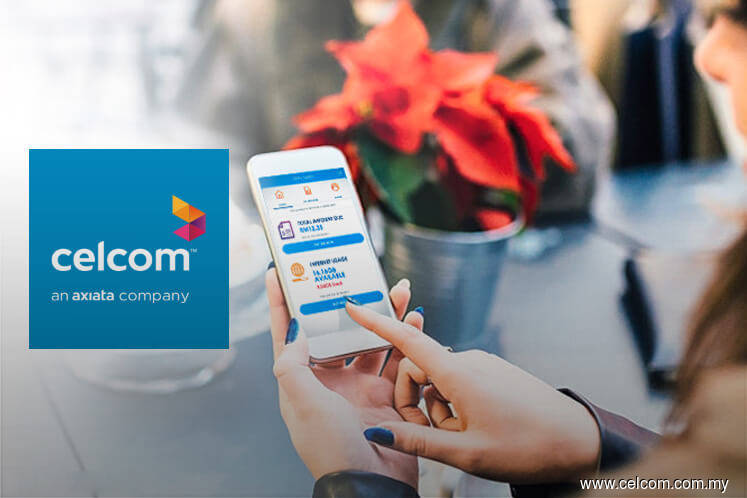 KUALA LUMPUR (March 8): Celcom Axiata Bhd registered a marginal 1.1% on-year growth in revenue to RM6.67 billion in 2018, in line with the general "flattish" performance by telcos.
Its chief executive officer Idham Nawawi said service revenue expanded at a similar pace to RM6.12 billion against RM6.06 billion in 2017, attributing the improvements to growth in Celcom's post-paid and prepaid segments.
"At Celcom, last year we have managed to grow in terms of our revenue," he said at a media briefing today, but declined to reveal its bottomline for the year.
Celcom chief financial officer Jennifer Wong Chui Fen said the group expects single-digit revenue growth in 2019. She said post-paid revenue saw a 2.6% on-year rise to RM2.58 billion from RM2.52 billion previously, with subscriptions increasing by 6% to 2.99 million subscribers against 2.82 million subscribers. Post-paid average revenue per user (ARPU) also increased by RM5 to RM89.
For its prepaid segment, revenue decreased by 2.2% to RM2.60 billion; however, ARPU rose RM3 to RM35. The segment also saw a 9.5% dip in subscribers to 6.09 million.
The group observed the subscriber and revenue decrease in its post-paid segment is reflective of the sector.
Idham said Celcom had spent RM1.06 billion in capital expenditure last year against RM1.28 billion in 2017, and RM1.33 billion in 2016.
Wong said the higher capex spend over 2016 and 2017 was to make up for lost ground in the provision of its 4G services vis-à-vis its competitors.
But the group is now leveraging on the capacity created.
"We think in 2019 we will be spending approximately RM1 billion. Going forward, if we are looking at the landscape, we would be looking at spending less than RM1 billion (per year) in the next two to three years," Wong said.
Despite the capex decrease, as of February 2019, the group had 9,000 LTE Cumulative sites, from 8,825 such sites in 2018.
When asked to quantify the effects of the recent high-speed broadband price reduction exercise, Idham said Celcom had reduced its Sabah fixed broadband rates, with its fixed wireless access (FWA) prices also reflecting the change. "So the price reduction does not affect us probably as much as others," he said.
He added Celcom's Sabah fixed wired broadband and FWA segments were smaller parts of its business, and that growth opportunities are present in its FWA business on the back of the government's drive for connectivity.
Asked if the group had alternative plans should Putrajaya halt Huawei's implementation of 5G technology in Malaysia, Idham said these concerns are global in nature and that it also has a 5G partnership with Swedish telecommunications group Ericsson.