This article first appeared in The Edge Financial Daily, on September 13, 2017.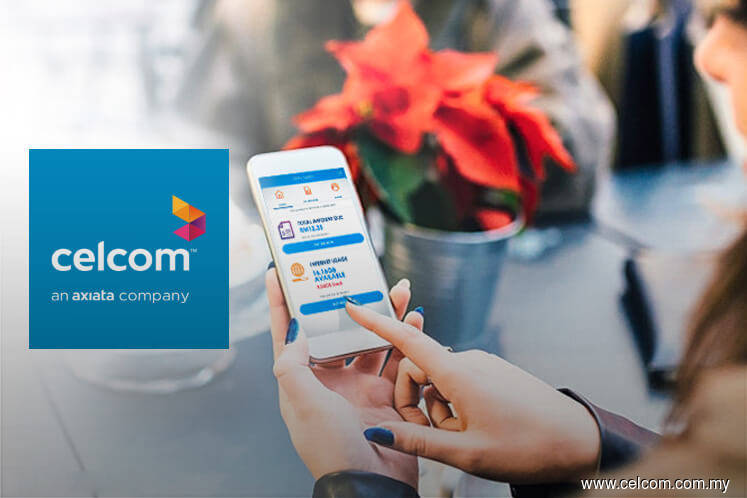 KUALA LUMPUR: Celcom Axiata Bhd strengthened its position and performed better than the industry's average growth in the second quarter ended June 30, 2017 (2QFY17) amid a challenging competitive environment.
The company, a unit of the Bursa Malaysia-listed Axiata Group Bhd, reported a normalised profit after tax, amortisation and minority interests (Patmi) of RM331 million for the quarter — up 3.4% from RM320 million a year earlier, and higher by 23% from RM269 million in 1Q.
However, total revenue dropped 3.63% to RM1.62 billion, from RM1.68 billion in 2QFY16, due to an absence of major device launches.
Service revenue, which focuses on telecommunication-related sales excluding device sales, saw a marginal rise to RM1.5 billion from RM1.48 billion, thanks to contribution from the postpaid segment.
The service revenue and total revenue were higher by 1.4% and 0.7% from RM1.47 billion and RM1.61 billion in 1Q respectively.
At a media briefing yesterday, Celcom deputy chief executive officer Azwan Khan Osman Khan said despite challenges in the industry, Celcom remains stable with strong overall data performance, including year-on-year data revenue growing 27.6% to RM706 million, contributing 43.5% of the company's total revenue.
Celcom's post-paid average revenue per user (Arpu) rose 7.9% to RM82 from RM76 in 2QFY16, while prepaid Arpu grew 6.9% to RM31 from RM29. Compared with 1Q, the Arpu in the post-paid and prepaid segments increased 1.2% from RM81 and 3.33% from RM30 respectively.
The company saw a 3.1% decline in its subscriber base to 9.93 million, from 10.25 million in 1Q. Azwan Khan said there was a slight increase in market share of service revenue at 0.5% versus the country's two other leading telecommunication companies — DiGi.Com Bhd and Maxis Bhd.
"We have pretty good results in this quarter under review. We have probably grown our revenue share, compared with others (DiGi and Maxis). In terms of industry revenue growth, it has shrunk by 0.2% but our mobile service revenue improved by 1.4%. Therefore, Celcom's revenue market share increased by 0.5% amid stiff competition," said Azwan Khan.
Celcom also aims to improve its network experience to achieve 85% long-term evolution (LTE) population coverage by year end, from 75% currently. "Over two quarters, we could be ramping up the roll out of our network to enhance its experience.
"We are lagging behind in the 4G population coverage, compared with others. Having said that, I [will] bet the competition [is] going to increase over time," said Celcom chief financial officer Jennifer Wong.
Wong said the company expects to spend around RM1.1 billion, from its yearly capital expenditure (capex) allocation of about RM1.5 billion, to improve its ongoing network expansion. In the first half of this year, the company had spent about RM400 million for its spectrum refarming project.
"Our capex remains at RM1.5 billion for this year. With more focus on customers, we are investing the remaining [around RM1.1 billion] on network expansion over two quarters," she added.
On the recent spectrum refarming project, Celcom has completed the 1800MHz project's first phase, delivered in March, and the 900MHz second phase will be completed at end-June. The two phases, covering 7,400 sites in six regions, will enhance network services at affordable rates in urban and rural areas.
Moving forward, Celcom is optimistic about an improved business performance with a focus on consumer experience and regaining some of the market share that it had lost earlier by year end.