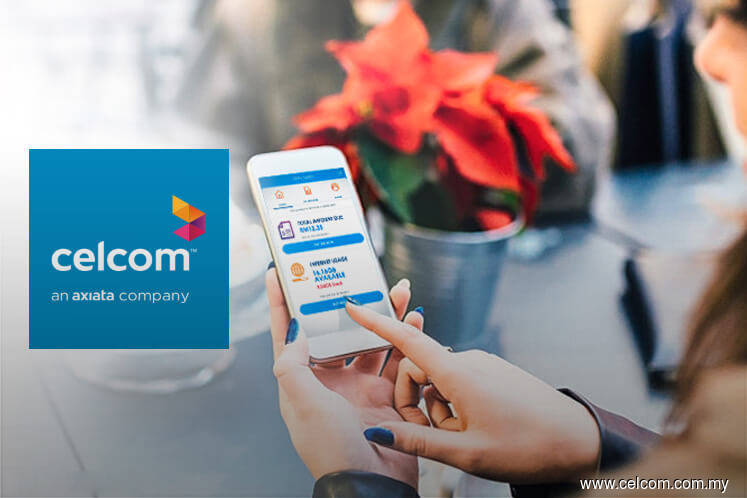 PETALING JAYA (Jan 15): Celcom Axiata Bhd expects to grow its non-consumer mobile business revenue contribution to between 15% and 20% of total revenue in the next two to three years from about 10% now, in line with its commitment to digitise local businesses, especially small and medium-sized enterprises (SMEs) with connectivity and financing solutions that will enable and inspire growth within today's digital economy.
Celcom chief executive officer Mohamad Idham Nawawi said that in line with Malaysia's National Entrepreneurship Policy, the company aims to digitise SMEs with innovative digital solutions that will create efficient and sustainable businesses.
"The consumer mobile [business] is a major chunk (contribution) to our business, [but] we would like to see the growth from non-consumer mobile [business expanding to] between 15% and 20% [towards revenue] in the next two to three years," Mohamad Idham said at a press conference here today in conjunction with the memorandum of understanding (MoU) signing between Celcom and Alliance Bank Malaysia Bhd.
The MoU records Celcom and Alliance Bank's intention to collaborate in helping SME owners grow and manage their businesses better with a combination of connectivity and banking solutions.
Through this collaboration, Mohamad Idham said Celcom expects higher adoption of services such as cloud services and Internet of Things among SMEs to enhance their competitiveness.
He said the collaboration will also help Celcom achieve its aim of expanding its non-consumer mobile business revenue contribution to total revenue.
Meanwhile, Alliance Bank group chief executive officer Joel Kornreich said the partnership with Celcom will enable Alliance Bank to help its customer base of over 100,000 SMEs manage their businesses better and expand quickly.
"Our understanding of the customers' telco (telecommunication) behaviour and usage of banking services will enable us to develop better packages to suit their needs," Kornreich said.
At Bursa Malaysia's 12:30pm afternoon break today, Alliance Bank's share price settled down one sen or 0.39% at RM2.57, in line with the broader market. At RM2.57, Alliance Bank has a market capitalisation of RM3.98 billion.