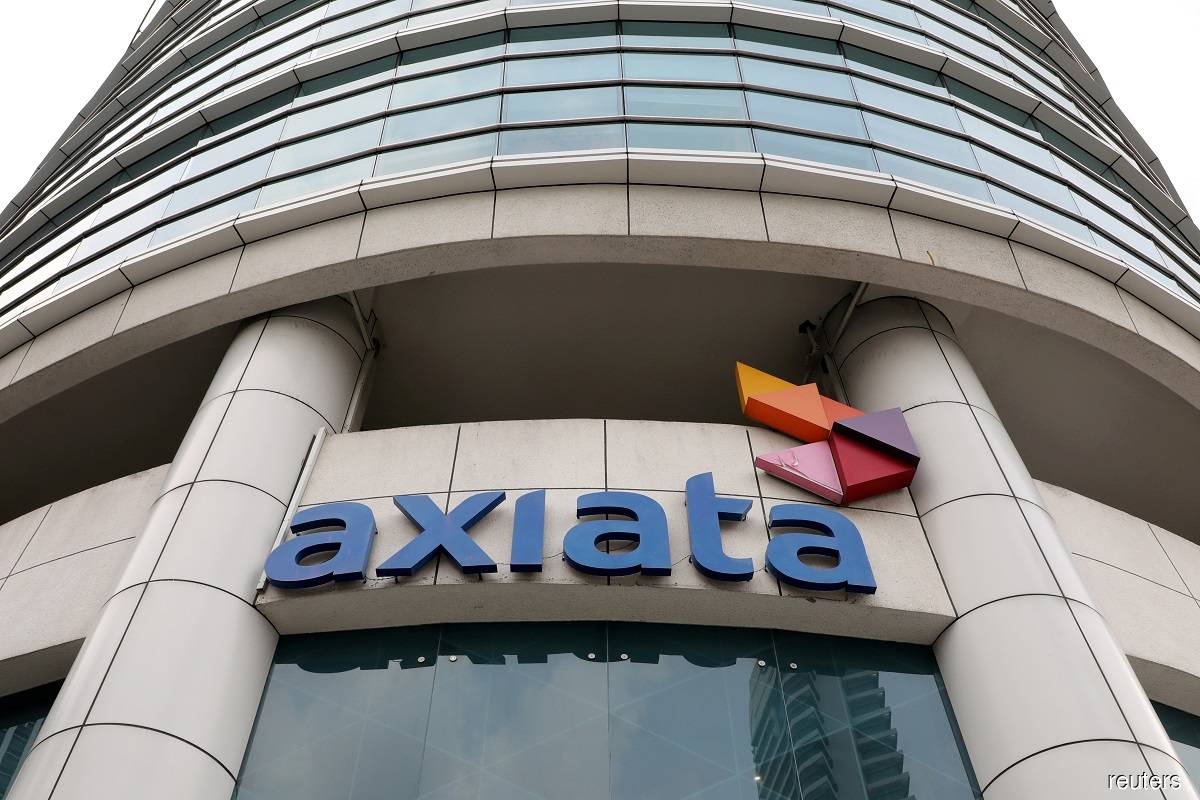 KUALA LUMPUR (April 8): Axiata Group Bhd, which today confirmed that its unit Celcom Axiata Bhd will be merging with Digi.Com Bhd to form Celcom Digi Bhd, said the merger only involves the Malaysian operations of both companies.
Axiata president and group chief executive officer Datuk Izzaddin Idris, in a special briefing today, said that there are "no consideration for future merger" of their respective regional operations.
When asked about the possible merger of both the companies' respective Bangladesh operations, Izzaddin said it is impossible to merge the businesses as it will go against the anti-competition act.
Having seen the proposed mega-merger between Axiata and Digi.Com's parent Telenor fall through two years ago, Izzaddin noted that this new merger will be much more focused on consolidating the businesses and transactions in Malaysia.
Both companies will be combining resources to increase their scalability and to future-proof themselves, given the current change of the operating landscape with the boom of IoT (internet of things) and AI (artificial intelligence).
When asked how confident he is of the merger succeeding this time round, Izzaddin commented that "things happen for a reason", adding that all parties should look forward to this new merger deal instead, that will focus not just on a regional standpoint, but also on the global front.
"We will look forward to it. It is not important that it (the previous merger attempt) did not work out," said Izzaddin.
Executive vice president and head of Telenor Asia Jørgen C Arentz Rostrup said the merger only aims to create a strong capable large company in Malaysia that will benefit both the companies, the country and society. "To what will happen in the future, let the future show us," he said.
He also noted the importance for both companies to bundle their respective resources to scale and synergise to address the current industry landscape of which IoT and AI are part of it.
When asked if this is a move for Telenor to exit Malaysia, Jørgen said it is on the "contrary", noting that the merger will ensure that Telenor puts more efforts in working relentlessly in Asia. "We are very dedicated in Malaysia, and Asia in general," he added.
On top of this, both the companies declined to reveal the valuations of the MergeCo, saying that the deal is still at a premature stage.
Recall that Axiata and Digi.Com's parent Telenor mutually agreed to terminate their mega-merger to consolidate both telecommunications giants' operations in Asia after about four months of negotiations in 2019.
Earlier today, Axiata announced that it is in "advance discussions" with Telenor Asia to merge the telco operations of Celcom Axiata Bhd and Digi.Com Bhd in which the parties will have equal ownership, estimated at 33.1% each.
Axiata, together with Malaysian institutional funds, will own over 51% of the merged company, noted Axiata in a Bursa Malaysia announcement.
As part of the merger transaction, Axiata will receive newly issued shares in Digi, representing 33.1% post-transaction shareholding and cash equalisation amount of around RM2 billion, of which RM1.7 billion will come from Digi as new debt, while the balance of RM300 million will come from Telenor.
Read also:
Trading in securities of Axiata and Digi.Com suspended pending announcement
Celcom Axiata to merge with Digi.Com, say sources 
Axiata in 'advance discussions' for merger of Celcom and Digi.Com