This article first appeared in The Edge Financial Daily, on February 21, 2019.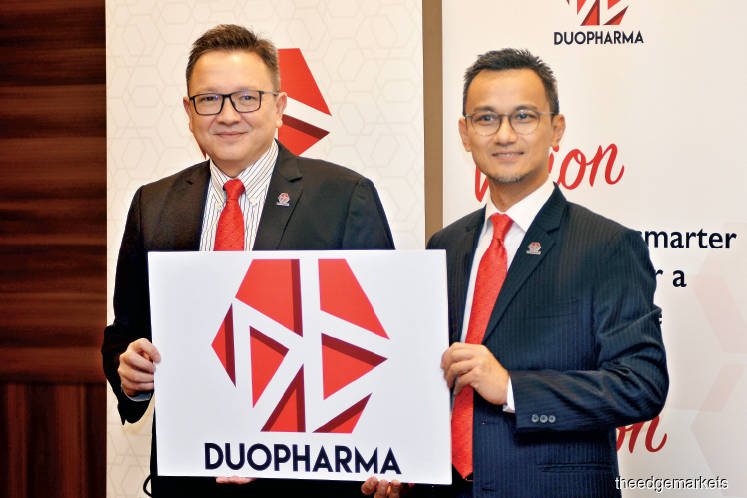 SHAH ALAM: Pharmaceutical company CCM Duopharma Biotech Bhd (CCMD) is targeting to raise revenue contribution from its biosimilar products to beyond 25% from 22% currently, after identifying the segment as one of the group's key growth areas in the near term following the government's higher allocation for health services under Budget 2019.
Under the budget, the government has raised the sum set aside for health services by 7.8% or RM2 billion to RM29 billion, compared with 2018's allocation.
"What was not released [in Budget 2019] is the breakdown [of the healthcare spending] — how much is for hospitals and how much is for pharmaceuticals. [It] seems to suggest that additional money has been allocated for medicine. We would be looking at supplying our EPO to the government, plus our oncology [products] as well," CCMD group managing director Leonard Ariff Abdul Shatar told reporters after the group's extraordinary general meeting (EGM) yesterday.
EPO refers to CCMD's biosimilar erythropoietin, which adjusts red blood cell generation according to a human body's oxygen requirement and given the commercial name ERYSAA. CCMD is looking to launch ERYSAA by April.
"For this year and the next two years, biosimilar and oncology will be the big drivers of our results. We will be putting out more products, especially from the local manufacturing of oncology products," said Leonard Ariff.
He said CCMD is the country's leader in terms of biosimilars. "We are the only company in Malaysia that is doing biologics and biosimilars. We are working with various parties to bring in biosimilar versions whenever we can — of course, taking patents into consideration. We are looking [at] products that will not be in [conflict with] patents and that will bring cost benefits to patients," he added.
On the oncology front, CCMD is planning to launch a manufacturing facility for such products — the first such facility in Malaysia — by the third quarter of this year.
On the group's performance for the financial year ended Dec 31, 2018 (FY18), he said it was "strong" and hopes to keep it up in FY19 on the back of a stronger ringgit. CCMD's net profit rose 12% to RM47.64 million in FY18, from RM42.46 million a year ago, as revenue grew 6.57% to RM498.72 million from RM467.99
The company is also hopeful of getting its RM10 million goods and services tax (GST) refund from the government this year.
"We are in the process [of getting the refund]. There are still questions that need to be addressed with the ministry of finance, but we are quite happy with the announcement about the refund. Hopefully, it will occur within this financial year," said Leonard Ariff.
Last August, Leonard Ariff revealed that the government still owed CCMD about RM10 million in GST refunds.
In September, Finance Minister Lim Guan Eng gave the assurance that companies would receive their GST refunds, although he said some RM19 billion had gone missing from the GST Refunds Trust Account. Under the GST Act 2014, the refunds of input tax should be made within 14 days. However, the refunds have seen delays up to 30 days or more.