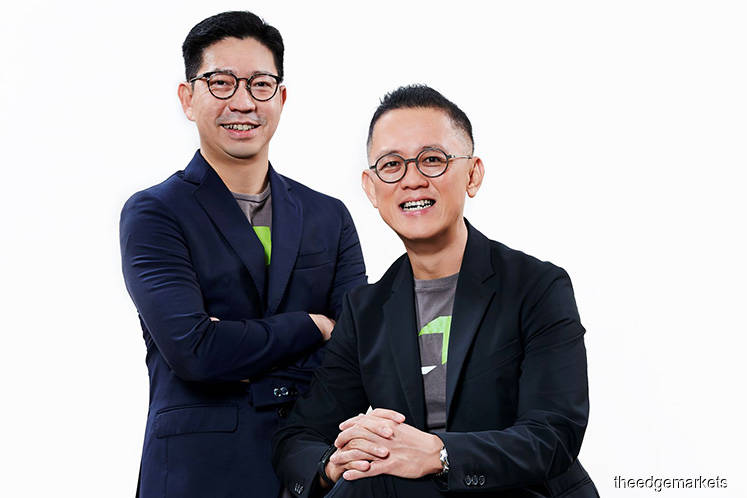 Tan Kay Yen (left), who has been redesignated as Green Packet executive director from CEO, with the group's founder Puan Chan Cheong, who has been redesignated as group managing director and CEO. Photo by Green Packet
KUALA LUMPUR (July 1): Green Packet Bhd said its founder Puan Chan Cheong has been redesignated today as group managing director and chief executive officer (CEO) from non-executive director in a management reshuffle aimed at growing the telecommunication company's digital ventures.
Green Packet said in Bursa Malaysia filings and a separate statement the reshuffle also involves Tan Kay Yen's redesignation as executive director today from CEO.
Puan, who is widely known as CC Puan, said in the statement: "The main ingredient to be a successful company is no other than having a dedicated and passionate team who shares the same values with the organisation."
"Tan and the team did a great job to prepare Green Packet for the future. I look forward to rally the team onward and forward by growing and empowering the team through several people-focused initiatives and drive a Deliberately Growth Culture Company besides propelling the business growth and development," Puan said.
According to the statement, Tan, who remains as executive director of Green Packet and CEO of kiplePay Sdn Bhd, will focus on and drive the group's financial technology (fintech) business that focuses on e-wallet and payment gateway solutions.
The statement said Green Packet had in 2017 acquired an 80% stake in e-payment issuer, kiplePay, which was formerly known as WebOnline Dot Com Sdn Bhd.
Puan founded Green Packet in 2000. According to the statement, he led the company to become an international player in the provision of connectivity devices and solutions to telecommunication companies globally.
"He subsequently led the company to its (Bursa Malaysia) Main Market listing in 2005. The group's biggest endeavour was to raise substantial capital to launch and operate Malaysia's challenger telecommunications company before it was acquired by TM (Telekom Malaysia) Bhd. Thereafter, CC Puan relinquished his role as group CEO to Tan in 2014 when he assumed the role of P1 CEO post the TM acquisition for a period of two years," said the statement.