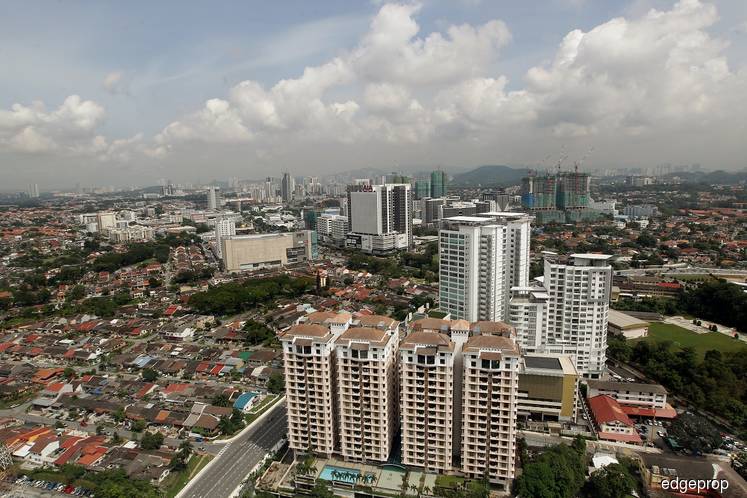 KUALA LUMPUR (May 3): Real estate services provider CBRE | WTW said developers should look at alternative solutions to tackle issues such as unsold units and the demand-supply mismatch in the local property market.
CBRE | WTW managing director Foo Gee Jen said developers need to slow down their development of affordable homes and take a step back to assess the situation and not create an oversupply in the segment.
"Everyone has been looking at affordable housing. There is always a danger because if we build too many there will still be the issue of mismatch, although currently affordable housing is undersupplied.
"We need to slow down and step backwards to look at what kind of products the market should be able to absorb," said Foo during his presentation at the REHDA Institute's Sales and Marketing Conference today.
Firstly, he said several developers have been squeezing their profit margins to below 15% to keep prices down and instead opt for higher sales volume instead, such as the various high density and transit-oriented developments.
Besides that, he said renting out unsold units is a viable option, especially for empty shophouse units in urban areas.
"Everybody knows that affordability is a challenge, as household income growth has not kept up with the rise in house prices.
"The millennials are more mobile compared to the baby boomers, so renting is a viable option for them and developers should look closer at this," he said.
However, he said there are some challenges to overcome as the rental environment in Malaysia favours the tenants rather than the landlord, urging for measures to protect the interest of the landlord in order to strengthen the rental market.
Foo also suggested the adoption of the build-to-rent model, whereby developers build projects for the purpose of rental rather than for sale, pointing towards the UK as an example.
"Build-to-rent is not something new. It happened in the UK back in the 1950s, where the government encouraged a lot of these cooperatives and trust funds to build projects for rent purposes.
"Perhaps developers can look into this option, building for investors like large institutional trusts such as Tabung Haji, EPF, KWAP, who would buy into the project," he said.
Another rental-related solution is the rent-to-own scheme, which Foo said has been largely done on a piecemeal, ad-hoc basis to address the overhang issue.
However, he said this financing scheme only works if the market is on an uptrend, as buyers would be paying more for a particular property if house prices fall in the future and might opt out of purchasing the property after the rental period ends.
Meanwhile, Foo also brought up co-living, whereby different individual tenants live in a shared property similar to how various companies work together in co-working spaces.
The concept of co-living has picked up overseas amid the rise in the sharing economy but has not been talked about much in Malaysia, said Foo, noting that race, gender and religion could be an issue for co-living spaces here.