This article first appeared in City & Country, The Edge Malaysia Weekly, on July 20, 2020 - July 26, 2020.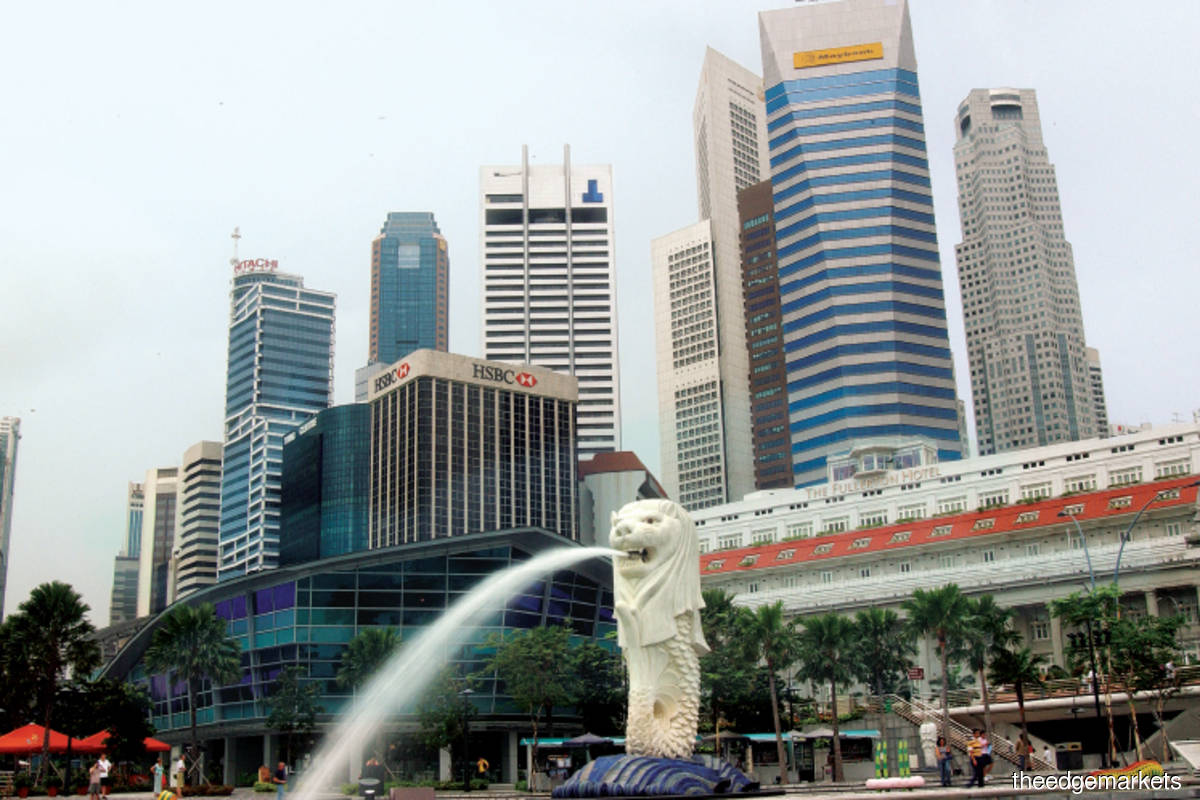 With more countries reopening, following lockdowns aimed at containing the Covid-19 pandemic, a pickup in investment activities in Asia-Pacific is expected in 2H2020, says CBRE.
"A few months ago, during Covid-19's peak, investors were focused on asset management. Following the easing of lockdowns, we have observed an improvement in commercial real estate investor sentiment and there has been a gradual pickup in investment interest," Henry Chin, CBRE head of research, Asia-Pacific/EMEA, tells City & Country in an email interview.
According to CBRE's latest Asia Pacific Cap Rate Flash Survey published in its CBRE Viewpoint titled "New buying opportunities whet investor appetite", most respondents expect investment enquiries to return to normal within the next three to six months. This points to a gradual increase in transaction volume in the coming quarters.
The report says, however,  that investors are expected to be cautious and investment volume is unlikely to return to pre-pandemic levels until mid-2021. There is still ample liquidity in the market, it adds, led by Asia Pacific-focused closed-ended private-equity real estate funds, insurance companies, pension funds and high-net-worth investors.
Chin notes that cross-border investment remains restricted since travel restrictions are still in place in most parts of Asia-Pacific.
"However, we have noticed that investors, especially fund managers, are increasingly using their local offices to conduct due diligence and deal screening. Domestic institutional investors are also turning more active for their domestic markets since there is less competition," says Chin.
Income-producing assets continue to attract attention from investors, ranging from logistics and prime offices to business parks, where the technology and life sciences clusters are located. CBRE notices a strong interest for cold storage and last-mile logistics, as the pandemic has pushed consumers to shop online. As such, Chin says shopping mall and hotel capital values will remain under pressure.
"The quality of tenants and a stringent due diligence process are the top two [criteria] for investors when it comes to new acquisitions. The continuous low interest rate environment will underpin demand for prime commercial real estate," says Chin.
Best investment opportunities
According to CBRE, assets that offer stable income are favoured by investors and, as such, it would focus on a couple of attractive investment opportunities.
"The structural shift towards e-commerce will spur demand for additional warehousing space. Opportunities exist in various segments — from core facilities to large-scale distribution and smaller last-mile facilities. Covid-19 has also disrupted supply chains, so manufacturers are likely to keep more stock and reduce the distance between inventory and consumption points. This will translate into an uptick in warehouse demand near where consumers are and could create opportunities for investors to look for redeveloping or retrofitting lower-grade facilities," says Chin.
Real estate investment trusts (REITs) also present investment opportunities. CBRE says many REITs are trading at a discount to their net asset value (NAV), with some retail and hotel REITs in Australia, Japan and Singapore priced at a discount of at least 50% to their NAV.
"While the scope for privatisation is limited, investors can still pursue platform acquisitions from office or diversified REITs, many of which are trading at discounts of 15% to 30% to NAV, as seen in the news on ARA and Cromwell REITs in Australia," says Chin.
There have been concerns about the future of offices as more companies embrace remote working. Chin does not foresee a huge impact, noting that the greater prevalence of work-from-home policies does not translate into occupiers' taking less space. Organisations, however, may need to de-densify office space and put in more physical barriers.
"Workers may visit offices less frequently but, when they do, they will expect to collaborate with co-workers for intense, uninterrupted periods during which certain projects must get done. To meet these demands and encourage that degree of face-to-face interaction, employers must create spaces that cultivate the creative output of high-skilled workers and make them feel valued and productive while they are there.
"Part of this involves basic amenities that are becoming commodities in modern workspaces, such as easy access to food and beverages, tech-enabled meeting spaces, huddle room and other amenities that maximise productivity," says Chin.
He believes agile planning for real estate is needed as offices look for satellite locations and flexible space. The technology sector has emerged as the major driver of office leasing demand in Asia-Pacific — a trend CBRE expects to continue in the current cycle. The prominent and invaluable role technology has played in supporting remote working during lockdown restrictions is likely to generate additional office demand from firms providing these applications.
"During this challenging period, several governments in the region have directed landlords to offer rental relief to tenants leasing their offices and warehouses. While there is no one-size-fits-all rental relief scheme, landlords will need to be flexible in their approach as companies recalibrate their businesses," says Chin.
Opportunities and risks
Owing to the economic slowdown caused by the pandemic, some businesses may face slowing cash flow. CBRE predicts around 20% of firms across various industries listed in Asia-Pacific — including real estate, energy, industrial manufacturing, retail and hospitality — could face financial constraints.
"With listed companies having around US$450 billion (RM1.9 trillion) worth of real estate on their balance sheets, we see opportunities in the sale and leaseback market for owner-occupiers to boost capital," says Chin.
Research by CBRE shows that the sale and leaseback market deals accounted for 8.6% of Asia-Pacific commercial real estate investment volume in the first five months of 2020, an increase from the 1.4% recorded for 2019. As weaker rentals will erode valuations, CBRE expects seasoned investors across the region to tap real estate debt financing opportunities.
"In mainland China, public developers face a debt crunch with about US$137 billion of corporate bonds that will need refinancing. In India, delays in construction projects are affecting cash flows and creating demand for similar refinancing needs through additional debt. Other potential markets offering real estate debt financing opportunities are South Korea and Australia, where investors will be able to fill the lending gap resulting from stricter regulations.
"With investors exploring different strategies this year, the large amount of capital waiting to be deployed will look for a new home. Coupled with the expected jump in willing sellers later in the year, this will generate a pickup in investment activity in 2H2020," concludes Chin.