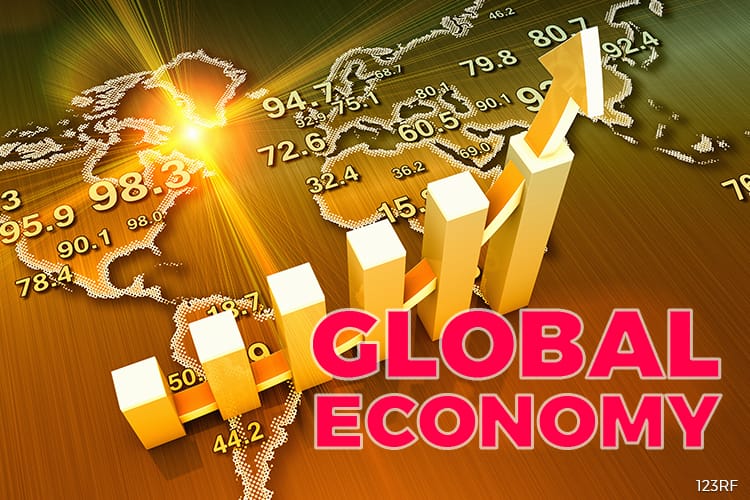 SINGAPORE (July 5): Cautious optimism amid steady growth for the global economy is what investors can expect for the remainder of 2017, according to Citi's 2017 Mid Year Outlook report.
While global recovery appears on track, concerns about a slowdown in Chinese activity, political risks and rising skepticism over US tax reform have also risen, says Citi.
As of end May, global equities have rallied 10.5% with Emerging Market (EM) equities up 17% on a year-to-date basis.
Citi analysts now expect all major regional equity markets to deliver positive earnings growth in 2017 on the back of a modest recovery in global growth and oil prices.
Global earnings are expected to rise 15% this year with earnings growth of 11% expected in the US, 22% in the UK and 19% in Europe ex-UK.
Japan and EM are also expected to enjoy healthy double-digit earnings growth of 13% and 23% respectively.
"This is the first synchronised earnings growth across key markets since 2010, a phenomenon which has occurred only seven times since 1990," says the analysts.
However, with lingering political risks in many parts of the world including Europe and North Korea, Citi suggests investors keep their portfolios broadly diversified.
Investors should also be more selective, given that equity market valuations have become more expensive after the rallies year to date.
"As geopolitical risks and policy uncertainties persist, they should take advantage of market corrections to increase their equity exposures," says Citi.
Geographical markets
In the United States, the failure to repeal Obamacare in March, together with the various controversies surrounding the US administration have raised the risks of a delay to President Trump's policy agenda.
Accordingly, cyclical stocks and the US dollar have unwound their strong performance after the US presidential election. US bond yields have also climbed lower.
Still, Citi's base case remains one where the Republican-controlled Congress could succeed in passing US corporate and personal income tax cuts later this year.
"With investors' low expectations of US tax reforms and fiscal stimulus, any credible progress on Trump's policy agenda is likely to be positive for cyclical stocks and US equities," says Citi.
But given the lofty valuations of US equities, earnings growth would be important to support the market.
Meanwhile, Citi expects EM to outperform other regional equity markets for the rest of the year.
EM equities have benefited from a synchronised upturn in growth and inflation globally, still low US interest rates and contained USD strength.
Citi is positive on Asian ex-Japan, Emerging Europe and Latin America given robust domestic economic growth and attractive valuations.
EM equity valuations remain at a historically large discount to the US.
In particular, Citi analysts favour Asia, especially the large and less trade dependent countries including India, Indonesia and China.
Cyclical sectors
Given the improving economic and earnings outlook, Citi is also positive on the energy, financial and technology sectors.
In the tech sector, earnings momentum remains positive, cash generation healthy and balance sheets are strong.
And while the financial sector is a clear beneficiary of higher bond yields, Citi analysts prefer EU banks to US banks.
EM banks are also looking increasingly attractive given low valuations and potential improvements in nonperforming loans.
Finally, the energy sector could be supported by higher oil prices given Citi's end-2017 forecast of US$62/bbl and improved cost discipline.