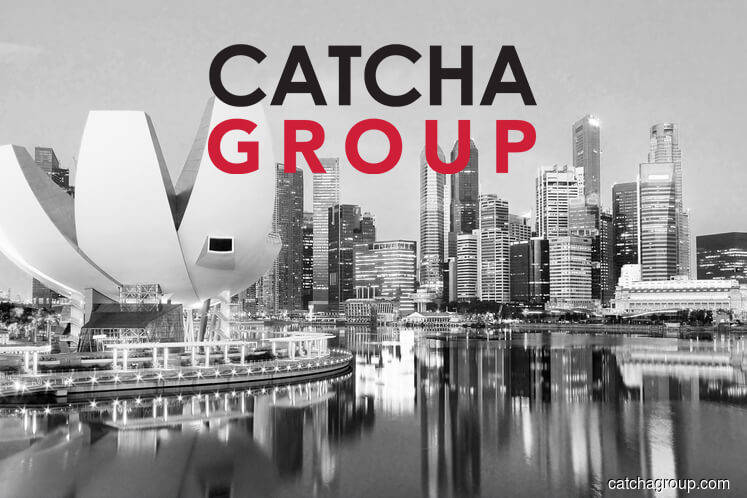 KUALA LUMPUR (Sept 12): Catcha Group, has signed a memorandum of understanding with Hainan Resort Software Community Group (RSC Group) today to form a strategic partnership to collaborate on the Kuala Lumpur Internet City (KLIC) project.
In a statement, Catcha Group said the two parties will explore avenues of collaboration in developing KLIC to become the region's leading purpose-built digital hub, by leveraging on RSC Group's experience in planning and developing industrial parks as well as digital economy cultivation and internet ecosystem development.
"We are thrilled to welcome our new strategic partner, RSC Group, to join us on our journey of digital transformation with KLIC. RSC Group is a proven leader in building large scale digital hubs and growing a vast network of tech ecosystems. Our vision for KLIC is to be the centre of gravity for the internet ecosystem of Southeast Asia and RSC Group's experiences will be an invaluable resource towards achieving our goal and opens the door to the China market to all KLIC tenants. This partnership will also enable us to fast track our development plans towards becoming the premium digital hub of the DFTZ," said co-founder and chief executive officer of Catcha Group Patrick Grove.
The group added that the partnership will support the international market expansion of internet and digital companies within the RSC Group and KLIC ecosystem into Southeast Asia and China respectively.
Both parties also agreed to explore the possibility of setting up an innovation fund to facilitate growth new businesses within the ecosystem.
RSC Group managing director Yang ChunZhi said, "Malaysia is already a pioneer in innovation and entrepreneurship. We are confident that Malaysia is on the way of being an innovation hub in Southeast Asia."
RSC Group is a joint venture between the Hainan Government and China Electronics Corporation (CEC), a state-owned conglomerate under the administration of central government, and the largest state-owned IT company in China.