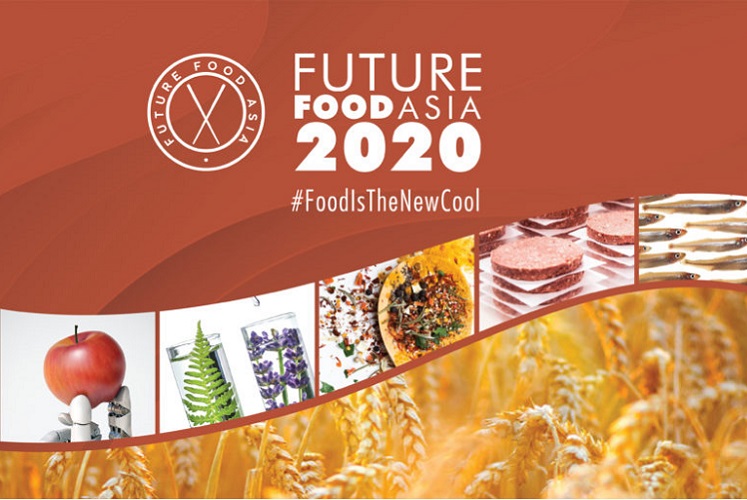 The importance of a resilient food supply chain has come to the fore during the pandemic. Online grocers struggled to cope with overwhelming order numbers, while some vegetable growers dumped their produce because they could not reach consumers directly.
Observing the gap in the market, some tech-enabled companies stepped in to patch up the disrupted supply chains. For instance, Lazada Group worked with farmers in Cameron Highlands to sell their produce during the Movement Control Order, while agriculture tech (agritech) startups in China, India and Indonesia also took similar actions, observes Isabelle Decitre, CEO and founder of ID Capital. 
This highlights an industry-wide problem that is in need of a technological innovation at a larger scale, says Decitre, who runs the Singapore-based investment company focusing on food tech and agritech. 
"The recent shortcomings in the food supply chain shed light on manual labour as one of the most vulnerable aspects of food security. With so many people forced into quarantine, entire farms, processing plants, packing houses and logistics providers could not operate in normal conditions," Decitre tells Enterprise.
"There are a number of innovative agritech solutions that can reduce this pain, and this crisis has made it imperative that we provide the opportunity to accelerate their implementation."
Decitre's ID Capital is currently partnering with Corteva Agriscience, a US-listed agriculture company with a global footprint, to organise the Corteva Agriscience Prize for Future Food Asia (FFA) 2020. The competition aims to empower startups that strive to empower workers along the food supply chain and achieve food security through technological disruption. 
FFA, which was launched by ID Capital in 2016, is a platform for food tech and agritech innovations in the region. Start-ups, corporations and innovation partners who are interested in sustainable farming, precision agriculture, streamlining the supply chain and enhancing the nutritional value of food supplies can apply to join the FFA platform. 
The winner of the Corteva Agriscience Prize will be announced at the FFA 2020 Conference on Sept 23 to 24 in Singapore, which will also feature a Plant Protein Innovation Award provided by Bühler Group and Givaudan. The application deadline for the FFA 2020 conference has passed. 
Other industry players that are participating in the FFA 2020 Conference include Dole Packaged Foods Worldwide. It's important to work with industry partners, Decitre says, since they often have networks that start-ups do not have.
"The Asian agriculture supply chain is particularly complex, operated by a high proportion of smallholder farmers. Technology penetration is a challenge but it's precisely where innovation can make a difference. At a time when funding and strategic partnerships are suffering from social distancing and travel restrictions, having a partner like Corteva with people on the ground in rural environments can be a huge asset for start-ups," she says.
Start-ups that participate in the awards will be judged based on four pillars of innovation, which are made critical due to restricted movements, panic buying and overall disruption of the supply chain. The pillars are: ability to promote business continuity, reduced reliance on manpower, market access and availability of nutritious food for farmers.
"When you look at innovation through the lens of food resilience, you realise that very diverse start-ups can contribute positively. The Internet of Things (IoT) is often a common denominator, in that it allows remote supervision of operations. Another recurring theme is technologies that don't require a specialised set-up. But more than the technology itself, it's the business approach of the founders that make a difference," says Decitre.