This article first appeared in The Edge Malaysia Weekly, on July 19, 2021 - July 25, 2021.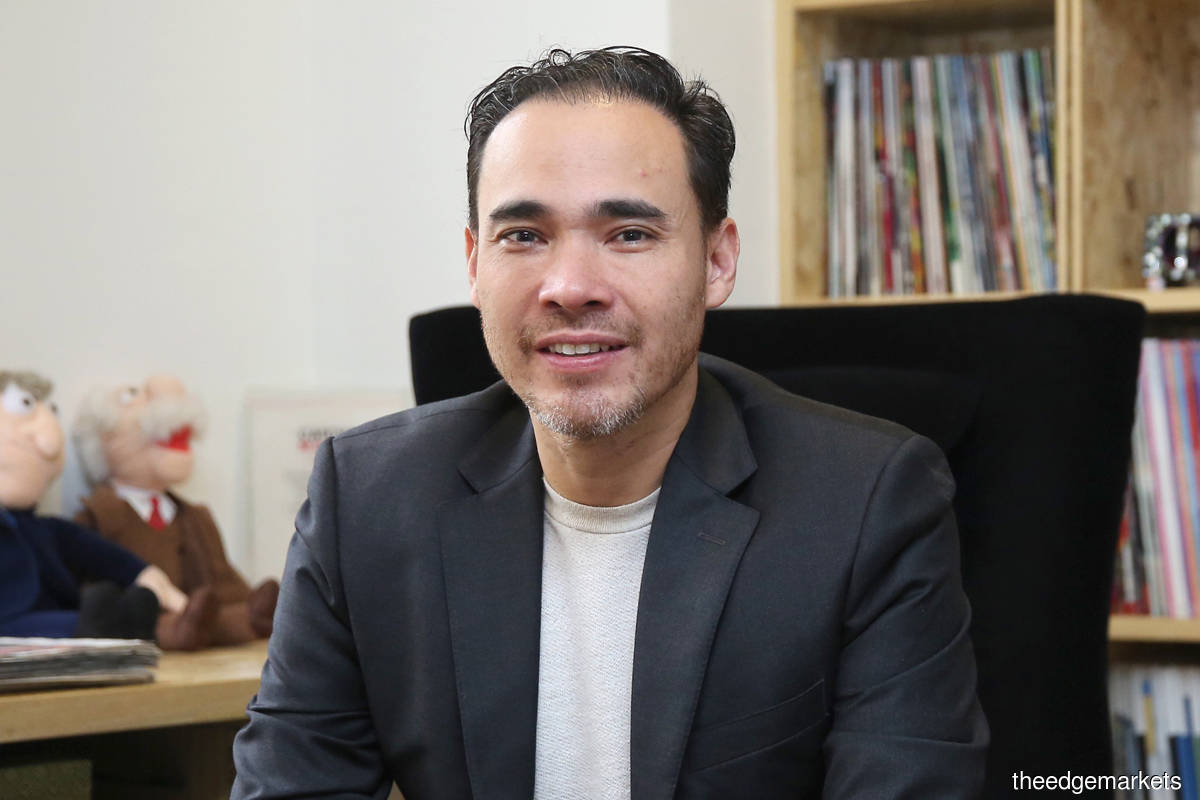 LAST week, internet investment firm Catcha Group announced its proposal with automotive e-commerce platform Carsome Group to acquire the entire equity interest in iCar Asia Ltd in a transaction worth more than US$200 million (RM840 million). This will ultimately create the largest digital automotive group in Southeast Asia.
The deal involves Carsome acquiring a 19.9% stake in the Australia-listed iCar from Catcha Group, with the two parties subsequently making a joint proposal to acquire the remaining 80.1% stake in iCar.
What is the ultimate game plan for this? Given that Catcha Group recently undertook a special-purpose acquisition company (SPAC) listing in the US, could an initial public offering (IPO) be in the works for this combined entity?
In an interview with The Edge, Catcha Group co-founder and group CEO Patrick Grove reveals that there are plans for a potential listing of the combined entity but declines to share the specifics.
"In terms of IPO, [there is intention] to list the company in the next 12 months but we haven't decided where and how," he reveals, not discounting the US as a potential IPO destination.
A number of digital companies including Catcha Group's Catcha Investment Corp have been making a beeline for a SPAC listing in the US in recent years. Malaysian-born and Southeast Asia's most valuable start-up Grab Holdings Inc has a US$40 billion IPO exercise in the works via a merger with Silicon Valley-based Altimeter Group Corp that is targeted to happen by the end of this year.
Indonesia's Traveloka is also reported to be working on a US$5 billion US listing via a SPAC merger.
An Amazon for cars
iCar operates Carlist.my, a leading car classifieds site in Malaysia with the widest listings of cars on sale. While Carlist.my is focused on content and classifieds, Carsome is skewed towards the e-commerce side of used-car transactions. In other words, Carsome can be described almost as a digital used-car dealership.
With both being in the Malaysian technology scene, Grove and Eric Cheng — co-founder and group CEO of Carsome — have known each other for a long time.
"We were never competitors. We are kind of on the different ends of the same spectrum but we have had a common vision or common belief that five to 10 years from now, there will be an 'Amazon' for cars," Grove says, referring to the US-based e-commerce platform.
Their shared vision, he adds, is that a potential customer can go online to research a car, check reviews, purchase the vehicle and get it delivered the next day.
"You could do everything on one site, just like how you'd browse Amazon to buy clothes and groceries. We think someone will do this for cars. The more we thought about it, the more we realised that if we came together, we would be able to build up this vision," says Grove.
According to a filing with the Australian Stock Exchange (ASX), Carsome will acquire 89.46 million shares or a 19.9% stake in iCar from Catcha Group and one of its subsidiaries ICQ Holdings Bhd in exchange for the issue of Carsome shares.
The offer price is A$0.55 apiece, a 17% premium over its closing price of A$0.47 last Thursday. The offer values iCar at more than US$200 million.
Upon completion of the merger between Carsome and iCar, Grove says the first development would be the presence of Carsome's listings on iCar.
He adds that Carsome, which sees about one million visitors per month, would then be able to benefit from iCar's relatively wider base of between eight million and nine million visitors per month.
Grove also does not see the Covid-19 pandemic as a hindrance to car sales. In fact, he believes that it is more of a boon than a bane for both Carsome and iCar.
"The pandemic has actually made both companies better off because we're finding people wanting to use less of public transport and ride-hailing services. They would rather be safe in their own car.
"We're seeing this trend not just in Malaysia but also in the US and the UK. The volume of second-hand car sales globally has never been higher because people feel safest in their own car," he explains.
iCar's revenue has increased about 30% year on year amid the pandemic, while Carsome's revenue has doubled, Grove points out, adding that the pandemic has also driven people to use online alternatives more, which is good for both companies' platforms.
The combined entity would be able to hit about US$1 billion in revenue per month, he says, based on iCar and Carsome's revenue for the first six months of this year.
Meanwhile, Grove expects the combined entity to turn profitable within the next three to five years, noting that both iCar and Carsome have yet to be profitable today on an overall basis.
SPAC merger in the works?
It is hard to dismiss the synchronicity between the possible listing of the Carsome-iCar merged entity and Catcha Group's US-listed SPAC, Catcha Investment.
The announcement of the Carsome-iCar merger was made less than six months after Catcha Investment's IPO on the New York Stock Exchange on Feb 12, which saw the latter issuing 30 million units at US$10 per unit, raising a total of US$300 million.
Grove reveals that a potential merger by Catcha Investment and a target company will likely be announced within the next five to six months.
"We're pretty confident that by the end of this year, we will have announced an acquisition with a great company from Asia-Pacific," he says.
At the time of writing, Catcha Investment was traded at US$9.70, translating into a market capitalisation of US$363.75 million.
According to filings with the US Securities and Exchange Commission (SEC), the blank cheque company is eyeing businesses in the "new economy sectors" such as digital media sectors, financial technology or digital services across Asia-Pacific.
"We're talking to a few companies. We haven't locked down on one company because if we had, we would have already announced it, so we are talking to a few companies," Grove says, adding that some of the companies are already profitable while others are not.
He declined to disclose which industry the companies are in, except to say that it will be a "consumer internet" company.
Looking at how Carsome and iCar can be seen as consumer internet companies raises the possibility that the combined entity could be an option for the SPAC. However, Grove remained mum on the matter, although he did not deny the possibility.
"It may or may not [have to do with the SPAC]. Right now, the priority is to get the Carsome-iCar merger completed. We will have the combined group and then we'll have the combined numbers. Once we have that, we can kind of relook our options," he says.
There has been an extraordinary surge of SPACs being listed in the US in the past two years, raising talk of a bubble. According to SPACInsider, which tracks data on the SPAC market, there have been a total of 371 SPAC IPOs year to date, raising gross proceeds of US$113.58 billion.
In 2020, there were 248 listings of SPACs, raising US$83.35 billion — a sharp rise from the 59 SPACs in 2019 that collected US$13.6 billion. A total of 426 SPACs are currently in search of a target.
Grove notes that a listing via the SPAC route is cheaper and quicker than the traditional IPO, and also provides certainty over funds that the merged entity raises via the SPAC listing.
On the other hand, if a company goes through the normal IPO process, the funds raised at the end of the day would be subject to risks such as a downturn in market conditions as well as investor appetite for the listing.
According to the SEC, SPACs are required to acquire a target within two years, failing which the SPAC would be liquidated and shareholders' monies returned. Since 2009, about 10% of listed SPACs have been liquidated.
Grove says he does not see a bubble forming despite the large number of SPACs.
"There's something like 500 SPACs in the world but there's still something like 600 unicorns in the world that have not gone public. When you look at it that way, there are still all these great private tech companies," he says.
This is also why Catcha Investment is focused on Asia-Pacific, he says, noting that there are many tech companies that need to go public at some point in the next 12 months.