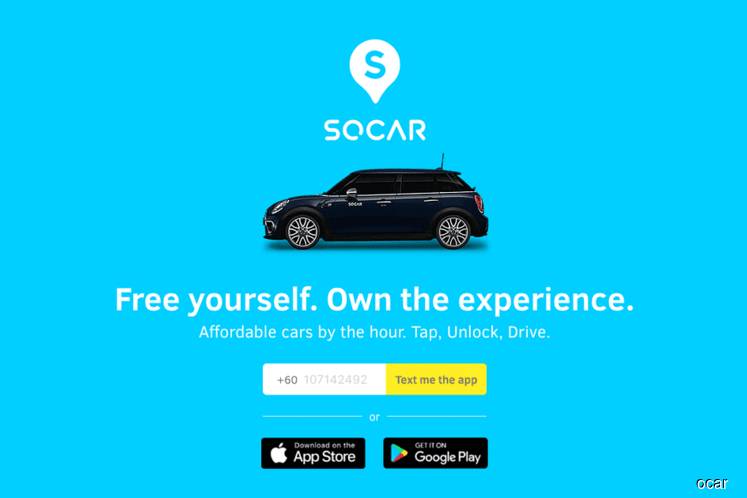 KUALA LUMPUR (Jan 24): Car-sharing application SOCAR is expanding its service to the northern region starting Feb 1.
Upon launching, SOCAR would have 50 cars available in Penang located in 21 zones throughout the island and mainland.
SOCAR Malaysia is a car-sharing platform that allows customers to book a car that suits their needs by the hour, day or week all through using its mobile application.
Members can book and unlock cars with just a few taps and all cars on the SOCAR platform are keyless and prices are inclusive of petrol and insurance.
"We have started off the year by expanding to Penang with more cities in the pipeline in order to increase our accessibility and offer greater convenience to Malaysians who want an alternative to car ownership," SOCAR Malaysia chief executive officer Leon Foong said in a statement today.
He said SOCAR is currently available within the Klang Valley, Johor Bahru and Penang in over 500 zones with more than 15 car models for members to choose from.
The service also ushers in the new year with a fleet of 1,000 cars.
Over the next 12 months, the company aims to grow their fleet to over 2,500 cars.
Malaysia is the first country to benefit from the expansion of South Korea's car-sharing company SOCAR when it made its way to the Malaysian shores in January 2018.
Since its Malaysian inception, SOCAR has focused on offering accessibility and convenience to Malaysians who want to enjoy the benefits of car-sharing.
"In 2018, we saw the adoption and growth of car-sharing in Malaysia. This year, we are looking towards a rapid expansion as we would like to extend the multiflex lifestyle to more people in the country.
"We want to provide the public with an affordable and flexible option for a car or a second car, hence, we have invested in more car models to suit different preferences and needs," Foong said.