This article first appeared in The Edge Financial Daily, on August 1, 2018.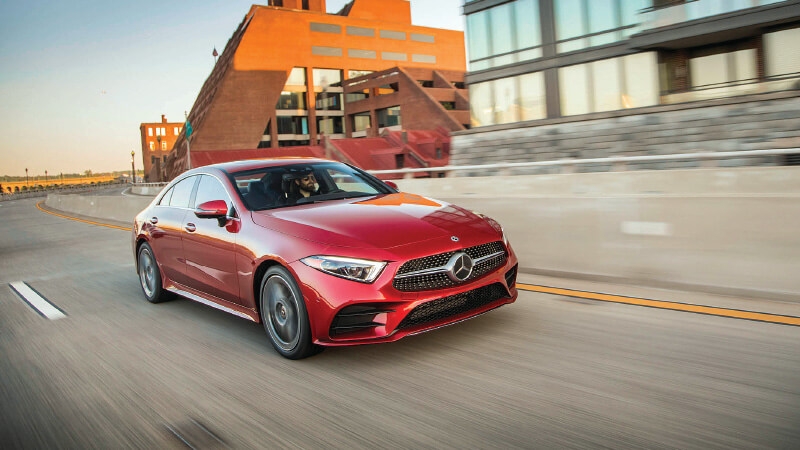 The new Mercedes-Benz CLS will likely start at US$70,000 (RM284,900). Sales begin later this year. Photos by Mercedes-Benz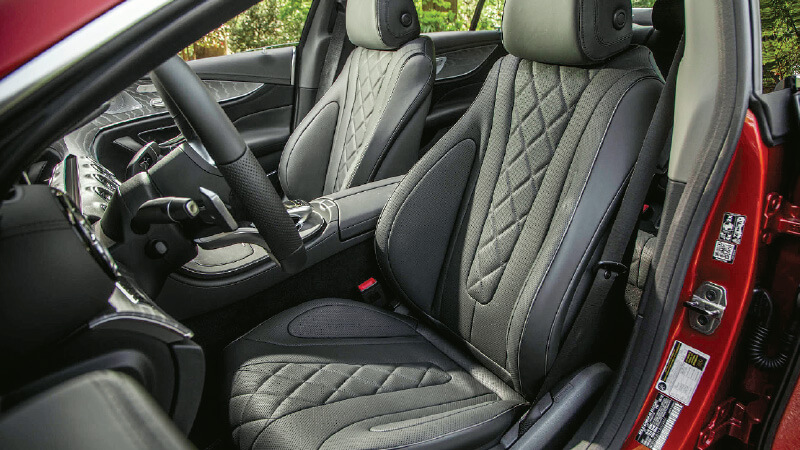 The new CLS 450 has frameless doors that make the lines of the car look more pure, since they run uninterrupted front to back.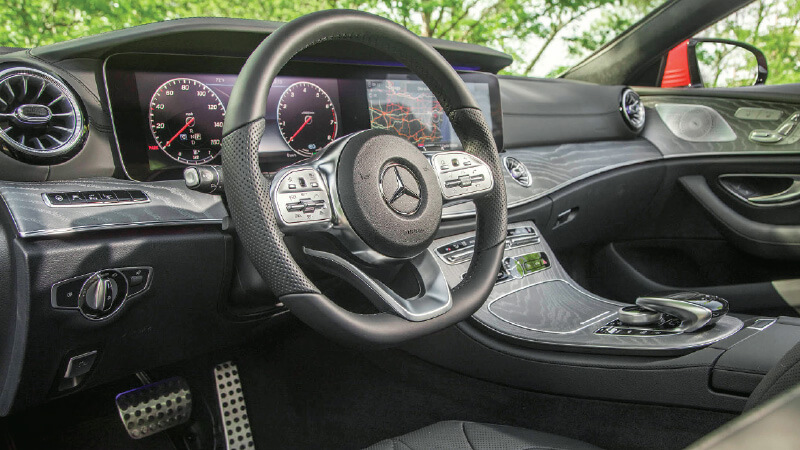 The three-spoke steering wheel and turbine air vents come standard. Two 31.24cm screens strung together in one large board are optional.
I must admit to feeling some apathy about driving the 2019 Mercedes-Benz CLS. After all, this is a simple refresh of a midsize mass-market luxury sedan, a segment notorious for offering safe, reliable and relatively interchangeable vehicles to an upper- to middle-class public.
As expected, yes, driving the CLS 450 around horse farms in New Jersey is pleasant, placid and peaceful — you name it. Warmer than lukewarm and not quite forgettable. In a word: unobtrusive. However, as for the car's exterior and interior, including under the hood, I am surprised by some significant new features that should lend themselves to genuine delight for prospective buyers.
The CLS line traces its history to 2003. It became Mercedes' first foray into four-door "coupe" territory, a slight misnomer that has taken hold with other brands courting consumers seeking performance and space, such as in BMW's Gran Coupes. More than half of CLS buyers have been conquests from other brands. They are, on average, 11 years younger than the typical Mercedes buyer, according to the carmaker.
Interior treasures
Key among the car's surprise delights is that the CLS now comes standard with five seats, rather than four, and has as many as two 31.24cm touchscreens. (One comes standard; if you choose to pay several hundred more for two, they join in the middle to create a long surfboard screen spanning the bulk of the dash.) They are a joy. I used them to navigate from the Jersey back roads to Brooklyn's Dumbo area and found them well balanced in combining modern touchscreen functionalities with some tactile old-world controls, including a big centre knob, buttons set in the steering wheel and cool turbine vents.
Meanwhile, the new heads-up display is startling in its clarity. The sporty three-spoke steering wheel comes standard; inductive cellphone charging, Apple CarPlay, and a big sunroof do, too. Also, the CLS now incorporates 64 different colours of ambient lighting, including inside the turbine-style air vents, which change brilliance and hue as you adjust the temperature. Effectively, that means you can have a red-tinged interior if you like. Or blue, et al.
You can also run any of multiple 'spa on wheels' experiences
These are pretty wacky and possibly effective in their stated goals, if you are not embarrassed to do them with your driving partner. They work by adjusting music, lighting, temperature and massage functions to achieve a certain effect, such as "energising comfort" or "vitality". They will even have the car talk to you; one, called "comfort/well-being", requested that listeners "scrunch up your face into the shape of a smile ... regardless of how you feel". Another, aimed at "training", told us to make ever-smaller circles with our shoulders as we drove hands-on-wheel. I am not ashamed to say I ran through the entire programme, six 10-minute sessions, and can report at least a placebo effect of improved circulation along my spine. (It may also have been caused by my giggling following these prompts.)
More seriously, the inline six-cylinder engine marks the first time in two decades that Mercedes will put an inline-six in a vehicle. It gets 362 horsepower (hp) plus a 21hp boost from a unique integrated starter-generator, called EQ in short.
Another completely new invention, EQ works by using a 48-volt electrical system powering an integrated starter-generator that amplifies acceleration at all speeds and can take over from the engine when cruising. It basically evens out lag times to help improve fuel economy. Mercedes says the performance of the new power train with EQ is akin to what you would find with a 402hp, 4.7-litre V-8. Frankly, I could not tell the difference. From acceleration to steering and braking, the CLS 450 does everything you ask of it without any protest.
The nine-speed automatic transmission gets to 100kph in 5.1 seconds in the rear-wheel-drive CLS 450, and 4.8 seconds in the all-wheel-drive CLS 450 4MATIC.
Some good angles
The CLS was the first car that the brand introduced with the now unmistakable design language of modern Mercedes sedans everywhere. The new CLS 450 has frameless doors and novel intelligent light-emitting diode headlights set with ultra-wide high beams that adjust to lighting levels and follow the road as you drive. They allow drivers to use activated main beams without dazzling other road users by automatically switching off when they detect oncoming traffic.
There is a brand-new surprise particularly worth noting: an optional "pre-safe" impulse system that pushes front-seat occupants towards the centre of the car if it senses an impact. The idea is to protect against side collisions and collateral damage. — Bloomberg