This article first appeared in The Edge Financial Daily, on October 10, 2018.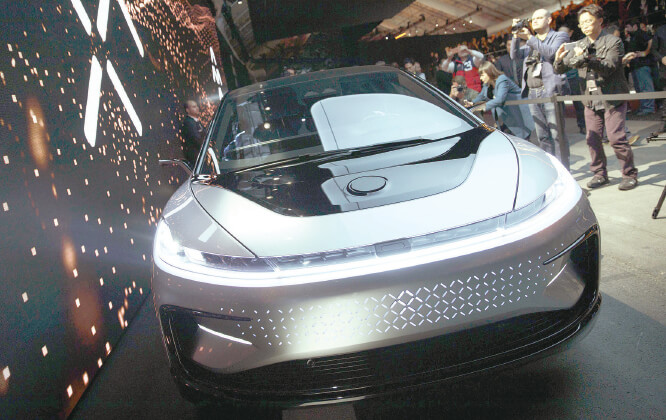 The Faraday Future FF91 electric car. Photo by Bloomberg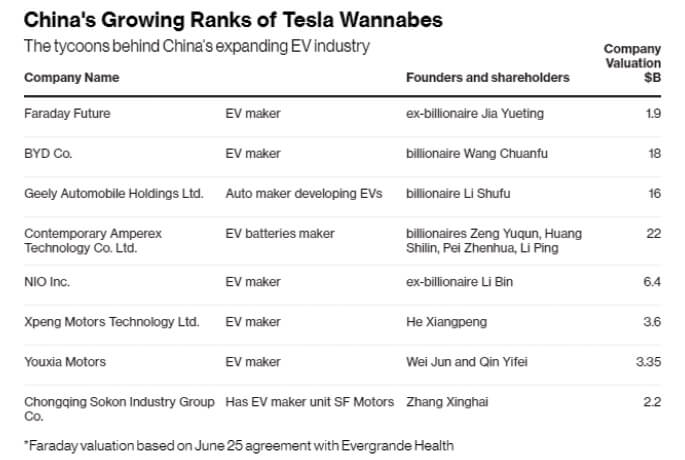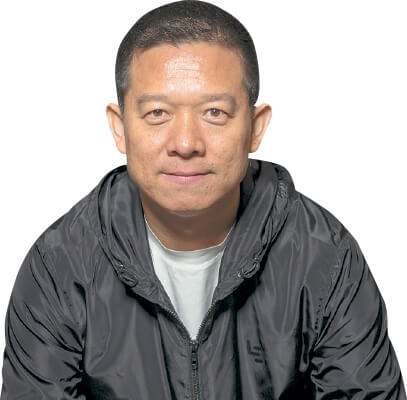 Jia Yueting
After China's third-richest man backed entrepreneur Jia Yueting's (pic) electric-vehicle start-up with a US$2 billion (RM8.32 billion) funding pledge, the wheels finally started turning at its plant in Hanford, California.
The once-abandoned factory came to life three years after Faraday Future executives visited the farm town to scout the location. Between plant visits from a state senator and local officials, Jia started building his team. He hired plant workers, Tesla Inc's former head of intellectual property and litigation, and even the city's former mayor.
"Vehicles are being assembled as I type!" Hanford's city manager, Darrel Pyle, said in an email in August.
The zest did not last long, as the new backer for the Chinese challenger to Tesla is now pumping the brakes. In an Oct 7 filing, billionaire Hui Ka Yan's Evergrande Health said it had engaged lawyers to defend the company's interests after Jia began arbitration on Oct 3 at the Hong Kong International Arbitration Centre. Jia's company alleges that following Evergrande Health's initial US$800 million investment, it failed to inject additional funds into the business after Jia fulfilled the required conditions, according to a statement posted on Faraday's Twitter account.
Faraday wants to scrap the deal because Evergrande not only is withholding payments in a bid to allegedly get Faraday's intellectual property, but it is also preventing Faraday from accepting immediate financing from other sources, the Twitter posting said. Evergrande Health denied the claim.
Competition heating
The dispute raises more questions about Faraday's financial footing just as the start-up prepares to bring out its first model after years of work. Additional delays could result in Faraday falling behind a slew of Chinese rivals, including NIO Inc, that already are selling electric vehicles, and others, such as Xpeng Motors Technology Ltd, that are nearing their launches.
The spat also represents another setback for Jia, whose Shenzhen-listed flagship Leshi Internet Information & Technology Corp lost US$22 billion in market capitalisation from its 2015 peak after regulators temporarily suspended trading and ordered him to return home and repay outstanding obligations. The company now is valued at about US$2.1 billion.
In an email response to questions sent on Oct 4, John Schilling, a spokesman for Faraday, said the company was set to begin deliveries in the first half of 2019 for the first road versions of its FF91 model.
Schilling did not respond to requests for comments on the arbitration involving Evergrande Health.
Hui's diversification
Shares in Evergrande Health rose 0.1% at 10am in Hong Kong after dropping 16% on Monday. The company, part of Hui's China Evergrande Group, runs "high-end international hospitals, community health services and health management services", according to its website. Its Healthy Land project is an experiment to bring healthcare services to seniors in large real estate developments.
Hui — who sits atop a US$30 billion fortune, according to the Bloomberg Billionaires Index — has been diversifying his empire away from the property market. Last month, his group announced a US$2.1 billion investment in Guanghui Group, an owner of BMW dealerships.
Evergrande Health said in a June filing that Faraday had 1,400 global employees, as well as research-and-development centres in Beijing and Shanghai. Its plans for research and development and production bases in cities such as Guangzhou are aimed at bringing "advanced new energy automotive technology to take root in" China, according to the filing.
After the deal was announced, Jia met with California state senator Andy Vidak at the Hanford plant, according to the Hanford Sentinel newspaper. In September, Pyle welcomed new workers at the facility, which the company has said will employ 1,000 people by the end of 2019.
That month, Faraday appointed Jeff Risher, the former head of intellectual property and litigation of Tesla, as the vice-president of product, technology and intellectual property strategy. On Oct 3, the company said it had hired John Lehn, a former mayor of Hanford, as the director of government affairs. — Bloomberg