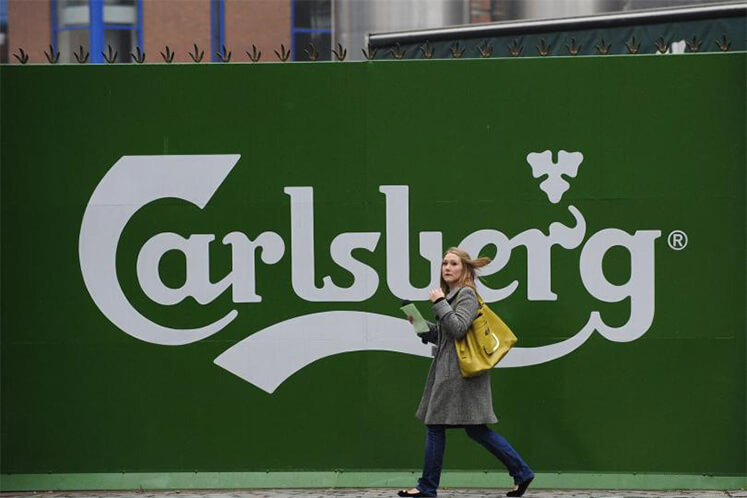 KUALA LUMPUR (Aug 16): Carlsberg Brewery Malaysia Bhd's (Carlsberg Malaysia) net profit in the second quarter ended June 30, 2018 (2QFY18) rose 4.9% to RM63.91 million from RM60.92 million previously, helped by better performance of its Malaysian and Sri Lankan operations.
The better performance in the two markets mitigated lower profit from the Singapore operations which experienced lower sales, it said, and the year-on-year strengthening of the ringgit against the Singapore dollar in the quarter.
Earnings per share rose to 20.9 sen from 19.93 sen in 2QFY17.
The brewer proposed a second single tier interim dividend of 15.7 sen per share, bringing its dividend payout in the first half of 2018 to 35.7 sen — a payout ratio of 75.4% — from 10 sen in the same period last year.
Quarterly revenue climbed 0.8% to RM415.45 million, from RM412.14 million.
"Malaysia operations sustained its growth momentum driven by double-digit growth across its main product segments particularly its premium brands," it said.
The group also registered a higher share of profit in its associate company, Lion Brewery (Ceylon) PLC of RM5.3 million compared with a share of profit of RM2.4 million in the corresponding quarter last year, as the company's operation recovers from the 2016 flood in the country.
For the first six-month period ended June 30, 2018 (1HFY18), Carlsberg Malaysia's net profit rose 12.8% to RM144.73 million from RM128.31 million the year before. Half-year revenue rose 5.37% to RM963.92 million, from RM914.78 million in 1HFY17.
"The growth in top-line and bottom-line of the group in 1HFY18 was contributed by better results in the local domestic market and boosted by a share of profits of RM11 million from its associate company, Lion Brewery in Sri Lanka versus a share of loss of RM3.5 million in 1HFY17," it said.
"These better results were partly offset by a lower performance in the Singapore operations," it added.
Moving forward, Carlsberg Malaysia said that its Singapore operations will face challenges from cheaper imports upon the introduction of the European Free Trade Agreement by end-2018.
However it said that Singapore performance could see improvement in the next 9 months or one year, following an internal reorganisation to better synchronise its operations in Malaysia and the island-state.
It also expects the upcoming sales and services tax (SST) to "impact customer consumer spending on beer negatively" in the first few months after implementation starts.
"The group is hopeful that the government will not impose any further increase on the excise duties in the upcoming Federal Budget announcement on Nov 2, 2018 as any increase will lead to more influx of contraband beers and losses to government tax revenue," it said.
Shares of Carlsberg Malaysia closed 6 sen or 0.32% lower at RM19, giving the group a market capitalisation of RM5.85 billion.