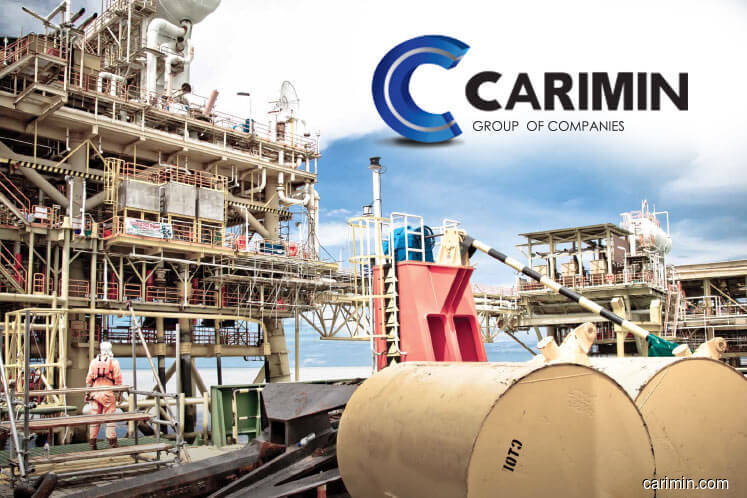 KUALA LUMPUR (Aug 21): Carimin Petroleum reported a net loss of RM15.94 million or 6.82 sen per share for the fourth quarter ended June 30, 2018 (4QFY18), compared with a net profit of RM1.60 million or 0.68 sen per share a year earlier. 
The group said this was mainly due to an impairment loss on vessels and trade debtor of RM14.38 million and RM2.67 million respectively. 
This is the group's fourth straight quarterly loss and has led to its full year (FY18) loss growing to RM25.09 million, from RM4.26 million in the previous year. 
In a filing with Bursa Malaysia, the oil and gas group said its quarterly revenue rose 65.12% to RM46.93 million, from RM28.42 million in the previous fourth quarter (4QFY17). 
For the full year (FY18), revenue increased 18.35% to RM136.79 million, from RM115.58 million previously.
The quarterly revenue rise was mainly due to higher contributions from the group's manpower services division, as well as the construction, hook up constructions & commissioning, and topside major maintenance division. 
The two divisions posted an increase in revenue of RM15.56 million and RM8.70 million respectively in 4QFY18, representing a jump of 379% and 126% from a year ago, the filing said.
However, the increase was partly offset by lower revenue contribution from the group's marine service and construction, as well as civil works divisions, which came down 11% and 53% respectively.
On prospects, Carimin Petroleum said higher and stable oil prices provide a positive impact to the industry, as this could translate into an increase in project activities.
The group said major maintenance and hook up & commissioning works — including rejuvenation, modification, field improvement and major blasting and painting works — are expected to gain significant momentum. The marine services division is also expected to benefit from the above activities.
"The management will continue to enhance its capacity building, internal capabilities (and) business development, and remain focus in achieving profitability and sustainable growth," the filing added. 
Carimin Petroleum's share price closed lower by 0.5 sen or 1.79% at 27.5 sen today, giving the group a market capitalisation of RM64.32 million.