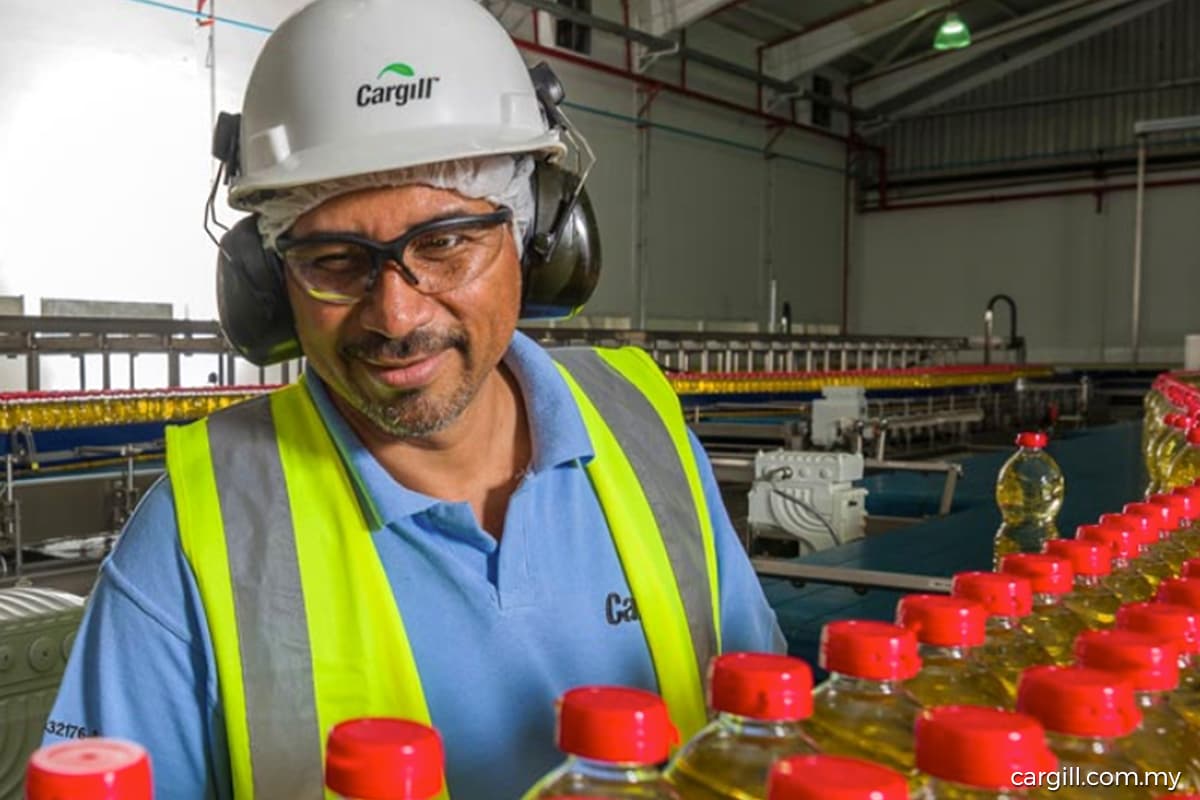 KUALA LUMPUR (Nov 26): Vegetable oil refining and production outfit Cargill Palm Products Sdn Bhd will invest US$20 million (RM81 million) to expand and modernize its palm oil production facility in Port Klang which is expected to be completed and running by February 2022. 
In a statement today, Cargill said the improvements at the facility will include deploying new production technologies, upgrading equipment and adding new R&D capabilities.
"The facility will be able to produce significantly more oils, especially value-added special palm products, while continuing to meet stringent product quality requirements," Cargill said.
Cargill said by upgrading plant operations to world-class production standards, it will let customers from various industry segments, including food service, confectionery, bakery and specialised nutrition experience, reduce turnaround times for high-quality products to meet the needs of the growing food market.
"The first scope of the project involves moving the production of all lauric oils, mainly the refined coconut oil to Cargill's Westport facility. This move opens up capacity at the Port Klang facility to be the hub for palm processing and production of its derivatives," it said.
This first phase is expected to be completed by April 2021. Meanwhile, the second phase will be upgrading the physical refining plant and palm oil fractionation process at Port Klang to be a state-of-the-art production facility, and is expected to be completed and running by February 2022.
The investments in this facility are a significant step towards becoming the most reliable speciality oil solution provider for customers from key food industry segments, said Cargill. 
Cargill managing director Xiuling Guo said the firm was committed to growing its business in the APAC region. 
"This is a critical step to better serve our customers with sustainable and reliable solutions to address the consumer needs," she said.
She said the investment will go a long way in demonstrating the company's commitment to Malaysia, by enabling the growth of both Cargill's presence and edible oil solution business.
Meanwhile, Gonzalo Petschen, president of Cargill's global edible oil business, said the investment to expand and modernise its facility in Port Klang enables it to provide high-quality, value-added speciality palm solutions and advanced R&D capabilities for customers in a variety of market segments.
"By strengthening our assets in the region, we are reinforcing our commitment to our employees and the Port Klang community," he added.
Cargill plans to explore opportunities to expand its downstream, palm derivatives portfolio in the future.