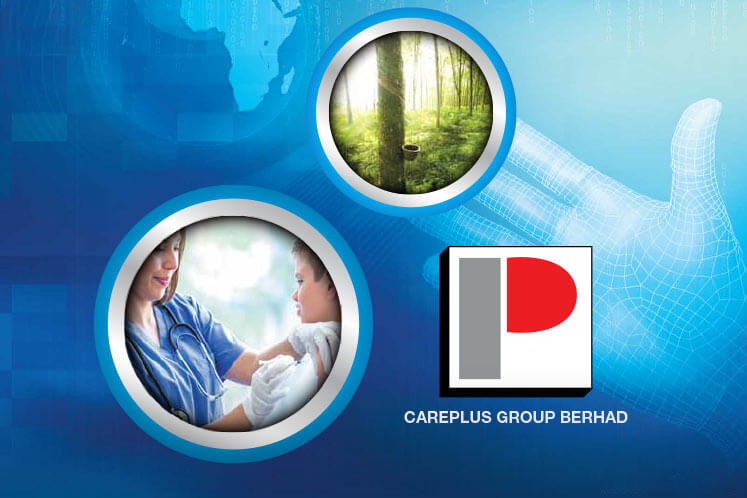 KUALA LUMPUR (Oct 10): Careplus Group Bhd is spending RM24 million to gain full control of its loss-making subsidiary Careglove Global Sdn Bhd, which makes rubber gloves for the Brazilian market.
In a filing with the stock exchnage today, Careplus said it is buying the remaining 49.99% stake in Careglove from AJJ Holding Inc, whose ultimate shareholder is Renato Silveira Joiozo.
Under the sale agreement, Careglove must declare RM23.41 million as dividends to its shareholders, of which the total dividend payable to AJJ will be RM11.7 million.
Careplus said the acquisition — which it plans to satisfy via internally-generated funds — represents an opportunity for the group to gain full control of Careglove's overall operations and future business direction.
This includes the expansion of the unit's business into other markets outside Brazil, it added.
Careplus currently owns a 50.0002% equity interest in Careglove, a manufacturer, distributor, importer and exporter of all types of handgloves.
The unit registered a net profit of RM10.39 million for the financial year ended Dec 31, 2018 (FY18), compared with RM9.51 million in FY17.
However, as at July 31, 2019, it recorded an unaudited seven-month net loss of RM743,000 as a result of increase in cost of sales from higher natural rubber latex prices, higher energy and labour costs incurred, besides lower selling prices due to competition in the powdered gloves segment in the Brazillian market.
Careplus itself is a loss-making company as well. For the first half of FY19, the group turned in a net loss of RM1.6 million against higher revenue of RM172 million, attributable to higher material and labour costs.
Careplus said upon completion of the acquisition, its management intends to expand the group's business presence overseas, targeting other developed markets via future collaboration with other major players in the glove supply industry.
"The management will also be implementing measures to increase its overall utilisation capacity by adding production lines in order to cater for the anticipated increase in demand for its products," it said.
Barring unforeseen circumstances, the board expects the proposed acquisition — subject to shareholders' approval — to be completed by the first quarter of 2020.
Shares in Careplus settled unchanged today at 14 sen, bringing it a market capitalisation of RM74.39 million.