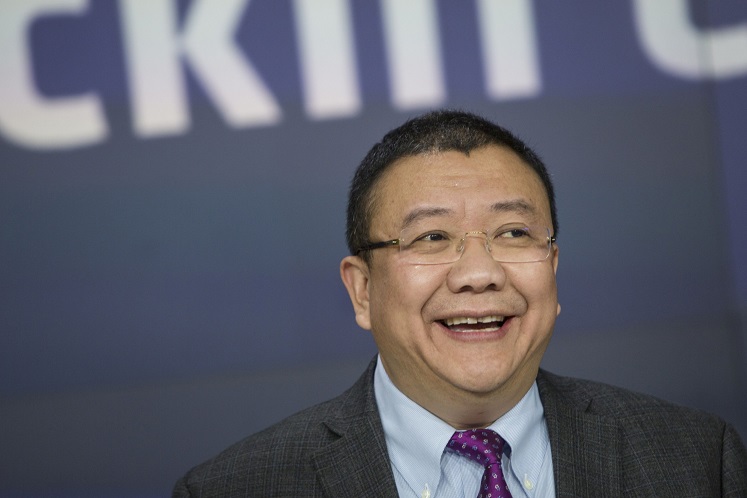 TOKYO (June 10): The head of Luckin Coffee Inc resigned as the chairman of Car Inc as scrutiny over the high-flying Chinese coffee chain and its accounting scandal continued to mount. Shares in the car-rental company surged.
Lu Zhengyao resigned as the chairman and non-executive director of China's biggest rental-car fleet operator to devote more time to fulfil his commitments to parent UCAR Inc and other businesses, according to a statement to the Hong Kong stock exchange today.
The development came after business news outlet Caixin reported that Chinese regulators had obtained emails purporting to show Lu instructed financial fraud, citing unidentified people close to the agencies. Regulators found evidence of fraud at Luckin in their investigation, Caixin cited several people as saying.
A company spokeswoman previously declined to comment on the report. Car Inc shares rose 10% in Hong Kong.
Luckin, the fast-growing domestic rival of Starbucks Corp in China, is under investigation by both the US Securities and Exchange Commission and regulators at home. Listed on the Nasdaq, its stock has been sold off since resuming trade in the wake of the scandal.
Lu controls UCAR and remains the chairman of Luckin. Car Inc said last week that UCAR is selling a stake to state-backed automaker Beijing Automotive Group Co.
Luckin is trading at a fraction of its former value after announcing investigations into fraudulent transactions representing a significant portion of its revenue. The Wall Street Journal reported last month that Luckin inflated its sales by selling vouchers to companies tied to Lu, its controlling shareholder.
Car Inc's dollar bonds due 2022 were down about one cent to 67 cents on the US dollar today, set for the biggest decline in three weeks, according to Bloomberg-compiled prices.
The company said that under the terms of facilities, if Lu ceases to be a director of the company, certain lenders may declare loans of about US$168 million (RM714.34 million) immediately due and payable. Car Inc had not received any demand from lenders for immediate repayment and it was in the process of obtaining waivers, it said in the filing.
Independent research firm Lucror Analytics has a negative credit bias on the company as it expects further operational deterioration amid the pandemic, and also due to concerns over Car Inc's corporate governance.