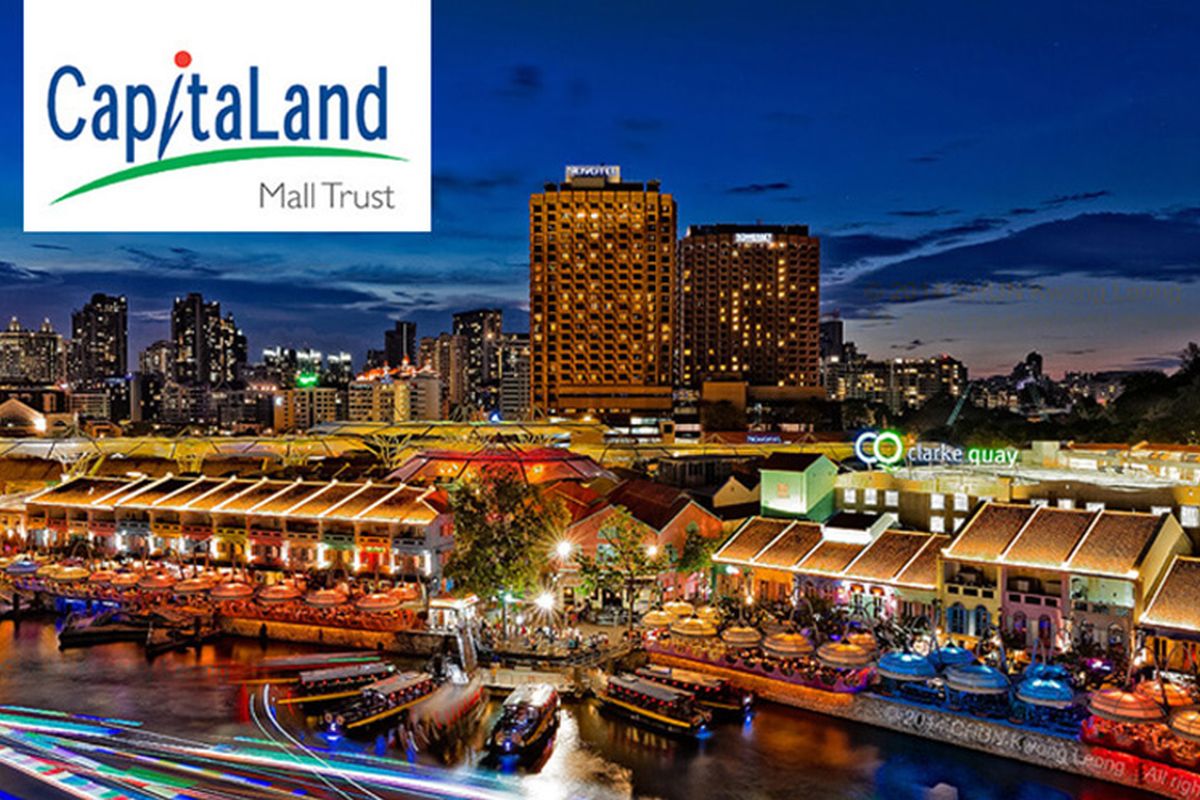 KUALA LUMPUR (Oct 21): CapitaLand Malaysia Trust (CLMT) (formerly known as CapitaLand Malaysia Mall Trust) saw its net property income (NPI) for the third quarter ended Sept 30, 2021 (3QFY21) contracted 54.4% to RM18.57 million from RM40.75 million a year before.
Quarterly gross revenue fell 30.5% to RM48.68 million against RM70.05 million a year ago.
Its distributable income for the quarter shrank 86.3% year-on-year (y-o-y) to RM3.19 million from RM23.23 million.
As a result, the trust declared a lower distribution per unit of 0.15 sen compared with 1.13 sen declared a year earlier.
"The significant reduction in gross revenue in 3QFY21 was attributed to the re-implementation of a nation-wide movement control order (Full MCO) in June 2021, followed by a National Recovery Plan Phases 1 and 2 where most restrictions were still in place," its bourse filing with Bursa Malaysia showed.
It said the decrease in gross revenue was mainly attributable to lower gross rental income, higher rental relief for eligible tenants and lower contribution from other revenue sources such as revenue on gross turnover, and car park income.
For the cumulative nine-month period ended Sept 30, 2021 (9MFY21), its NPI dropped 29.7% y-o-y to RM69.91 million from RM99.47 million in 9MFY20.
Cumulative nine-month gross revenue declined 18.7% y-o-y to RM158.05 million from RM194.46 million in previous corresponding periods.
CLMT blamed the lower NPI for 9MFY21 to lower gross rental income and higher rental relief for eligible tenants, which resulted from more frequent and extended movement controls during the period compared with the previous year.
Low Peck Chen, chief executive officer of the trust manager's CapitaLand Malaysia REIT Management Sdn. Bhd (CMRM) said the operational challenges arising from the various safety measures imposed from June 2021 continue to affect CLMT's financial performance and tenants' business operations.
"We continued to extend targeted rental relief to support eligible tenants to help alleviate their cashflow and operating difficulties," Low said in a statement.
CLMT's portfolio occupancy was 81.6% as at Sept 30, while year to date (YTD) 2021 shopper traffic was 29.5% lower y-o-y, he noted.  
Notwithstanding that, Low said various economic sectors have reopened, including dining in and domestic tourism, which are vital for economic recovery.
He said portfolio shopper traffic began to register improvements from September 2021, following the resumption of dine-in services and he expects this trend to continue as domestic tourism activities and interstate travel pick up in the following quarter.
"Notwithstanding these positive developments, near-term challenges in Malaysia's retail sector remain. We will therefore continue to balance rental reversions and occupancy levels to ensure portfolio stability," Low said
With a net lettable area of approximately 3.1 million square feet, CLMT's portfolio comprises five shopping malls and a complementary office block.
It has a total asset value of RM4 billion.
CLMT's units closed unchanged at 63.5 sen, for a market capitalisation of RM1.35 billion.