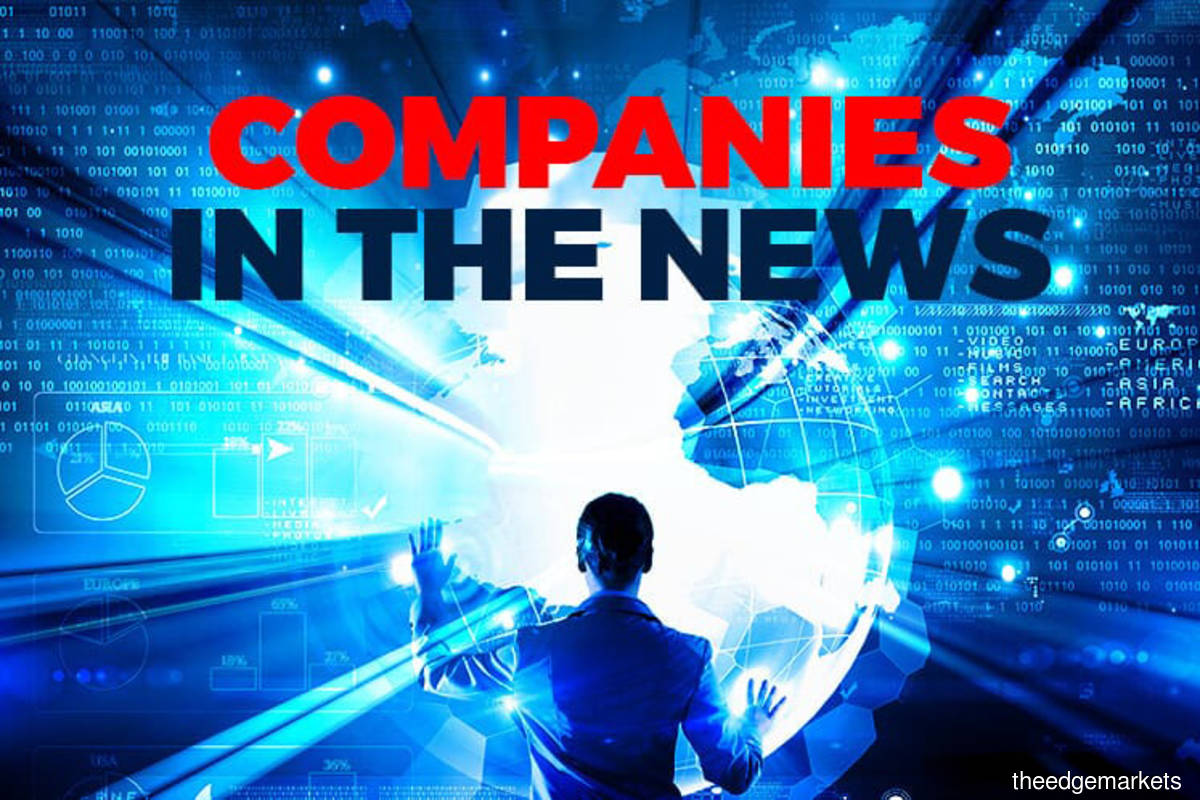 KUALA LUMPUR (March 28): Here is a brief look at some of the corporate announcements and news flow on Monday (March 28), involving Capital A Bhd, MCE Holdings Bhd, Kanger International Bhd, Sapura Energy Bhd, Uzma Bhd, Lim Seong Hai Capital Bhd (LCH Capital), Trive Property Group Bhd, Sime Darby Bhd and IHH Healthcare Bhd.
AirAsia has settled over 90% of passenger refunds thus far, despite the financial difficulties faced by the airline industry battered by Covid-19, and the company is not expected to face a big hurdle to settle more in a few months, said Capital A Bhd CEO Tan Sri Tony Fernandes. He said the airline is seeing strong backing, whereby it has performed beyond expectations in most domestic markets.
MCE Holdings Bhd's net profit for the second quarter ended Jan 31, 2022 (2QFY22) jumped 232.45% to RM3.27 million, from RM983,000 a year earlier, on higher revenue and improved operating efficiency. Quarterly revenue increased 10.48% to RM26.59 million from RM24.06 million in 2QFY21, mainly due to higher demand for original equipment manufacturer products. MCE also said its unit Multi-Code Electronics Industries (M) Bhd has secured contracts to supply various mechanical parts for new Perodua car models with an expected RM11.47 million to be generated in revenue.  
Kanger International Bhd is disposing of China-based bamboo flooring company Ganzhou Kanger Industrial Co Ltd for 30.22 million yuan (RM20 million), as it seeks to streamline its business to focus on the construction business. It said the group has entered into a deal to sell its 100% stake in the Chinese company to Zeng QinHu. 
Cash-strapped oil and gas service provider Sapura Energy Bhd has appointed restructuring specialist Cosimo Borrelli as its non-independent and non-executive director. He is also a well-known restructuring and insolvency practitioner in Asia, having worked exclusively in this area since 1990.
Uzma Bhd has signed a commercialisation agreement with Petronas for the installation of non-metallic pipeline technology — a solution that shifts pipelines from metal-based to non-metallic materials to minimise corrosion. The commercialisation agreement will be in force for a period of three years from the commencement date, with the option to renew for another two years.
LEAP Market-listed Lim Seong Hai Capital Bhd (LSH Capital) has announced a series of corporate proposals that will pave the way for its proposed expansion into the property and construction segments. It will have an enlarged secured construction orderbook amounting to RM1.1 billion in aggregate, with an overall outstanding orderbook of RM782 million upon completion of the deals. In addition, it will also carry out a property development project with a gross development value of RM1.59 billion, which is expected to provide earnings visibility until 2026.
Trive Property Group Bhd swung back to the black in the second quarter ended Jan 31, 2022 (2QFY22) with a net profit of RM1.36 million, compared with a net loss of RM1.99 million a year prior, mainly due to an unrealised gain on quoted shares during the quarter under review. However, revenue fell 21.24% to RM1.78 million from RM2.27 million in 2QFY21, dragged by a lower contribution from its solar division. Its cumulative net profit for the first six months of FY22 was also in the black at RM526,000, versus a net loss of RM3.35 million in the same period a year ago. Cumulative revenue rose 13.56% to RM4.58 million, from RM4.02 million.
The proposal to sell Ramsay Sime Darby Healthcare Sdn Bhd (RSDH) to IHH Healthcare Bhd for RM5.67 billion is still at a preliminary stage, said Sime Darby Bhd chief executive officer Datuk Jeffri Salim Davidson. On March 22, IHH submitted a confidential and non-binding offer to acquire 100% of RSDH on a cash-free and debt-free basis. RSDH, equally owned by Australia's Ramsay Health Care and Sime Darby Holdings Bhd, has agreed to a four-week exclusivity period to allow IHH to conduct due diligence and negotiate a purchase agreement.