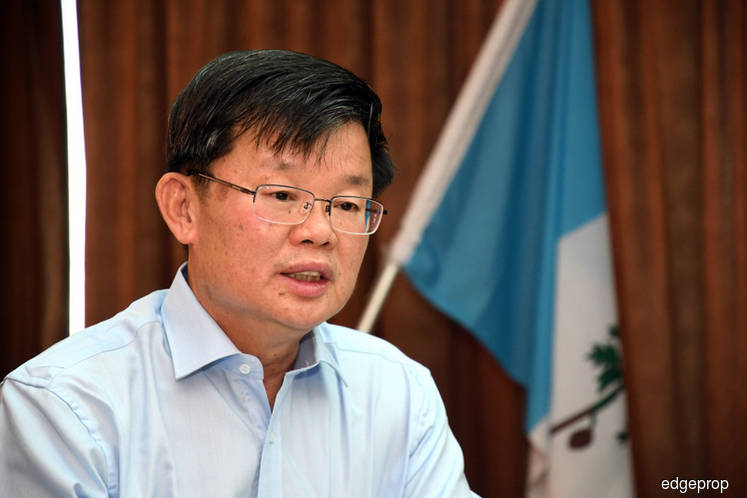 PETALING JAYA (July 23): The Penang state government should not be asking for the RM1 billion loan to accelerate the Penang Transport Master Plan (PTMP) implementation and the Federal Government should not be providing such a loan, said the Consumers Association of Penang (CAP) in a press release today. 
The Penang State Government is seeking a RM 1 billion loan from the Federal Government to jump start the PTMP to facilitate the Pan Island Link (PIL) and the Light Rail Transit (LRT) projects.
CAP president S.M. Mohamed Idris said that the group was shocked because Chief Minister Chow Kon Yeow and his predecessor, Lim Guan Eng, had assured the public that the project would not involve public funds.
"Now a different story is being told and if this loan goes through, it may put at risk the financial situation of the state of Penang. 
"There are large economic and environmental risks associated with the PTMP and it is doubtful that some key projects linked to the plan can generate revenue to pay for themselves," he said.
He added that if the loan were to prove insufficient, the state would have to borrow more funds, leading to a heavier burden on the state and the people of Penang. 
The estimated cost of the project is over RM40 billion, and Idris pointed out that funds from the federal government are required for Penang to recover from the damages caused by recent storms, high winds, heavy rainfall and floods, and set preventative measures in place for the future. 
These projects include the rehabilitation of hill areas affected by landslides and neglect, improving the state of rivers, creation of green spaces and permeable surfaces to absorb rainwater, conservation of beaches and mangrove forests, flood mitigation projects, and improving the living conditions of vulnerable and poor communities.
"The Penang government should be requesting the Federal Government to urgently finance a comprehensive strategy and plan to avoid future floods and other environmental disasters.
"The PTMP, especially with the cutting of hills and the massive land reclamation from the sea would add on to these environmental problems rather than solving them," he said.
Idris also said that The Environmental Impact Assessment for the PIL shows that public amenities, including the Youth Park, schools, temples, and sensitive areas such as Penang Hill, will be seriously affected.
Click on this link to go to the original story on EdgeProp.my