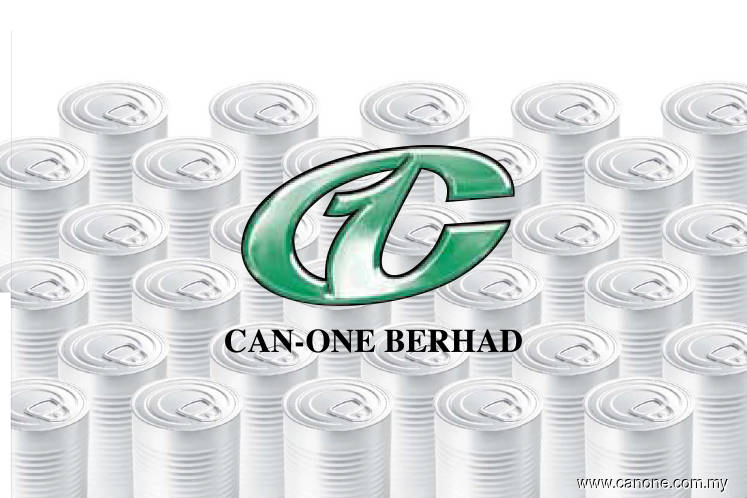 KUALA LUMPUR (Feb 14): Shareholders of Can-One Bhd agreed to go ahead with the proposed mandatory general offer (MGO) for its 32.9%-owned associate Kian Joo Can Factory Bhd at RM3.10 per share.
In an extraordinary general meeting (EGM) today, about 99.07% of Can-One shareholders voted for the resolution to launch the MGO for Kian Joo.
This is despite concerns over Can-One's risk of gearing up to take control of Kian Joo, whose earnings and dividend payouts have been declining in recent years.
The support votes are believed to be cast mainly by Can-One major shareholder Yeoh Jin Hoe and his parties acting in concert with him.
In comparison, only about 0.93% of Can-One shareholders voted against the resolution.
To recap, Can-One had on Dec 13 told Bursa Malaysia that it had signed a conditional share sale agreement with Tan Kim Seng to buy his 0.49% stake in Kian Joo for a cash consideration of RM6.71 million or RM3.10 per share, which was at a hefty premium of 51% to its five-day volume weighted average price.
Upon the completion of the proposed acquisition, Can-One will see its shareholding in Kian Joo increase to 33.39% from 32.9% at present. Can-One will thus be obliged to extend a MGO for the remaining 66.61% stake in Kian Joo it does not own at RM3.10 apiece.
Can-One had said the proposal was part of its expansion strategy to consolidate its can-manufacturing business under Kian Joo in order to grow its sales and customer base, which would, in turn, improve its financial performance.
At 11.40am today, shares in Can-One rose 0.78% or 2 sen to RM2.60 with 25,800 shares traded, while Kian Joo jumped 3.14% or 9 sen to RM2.96 with 492,400 shares traded.