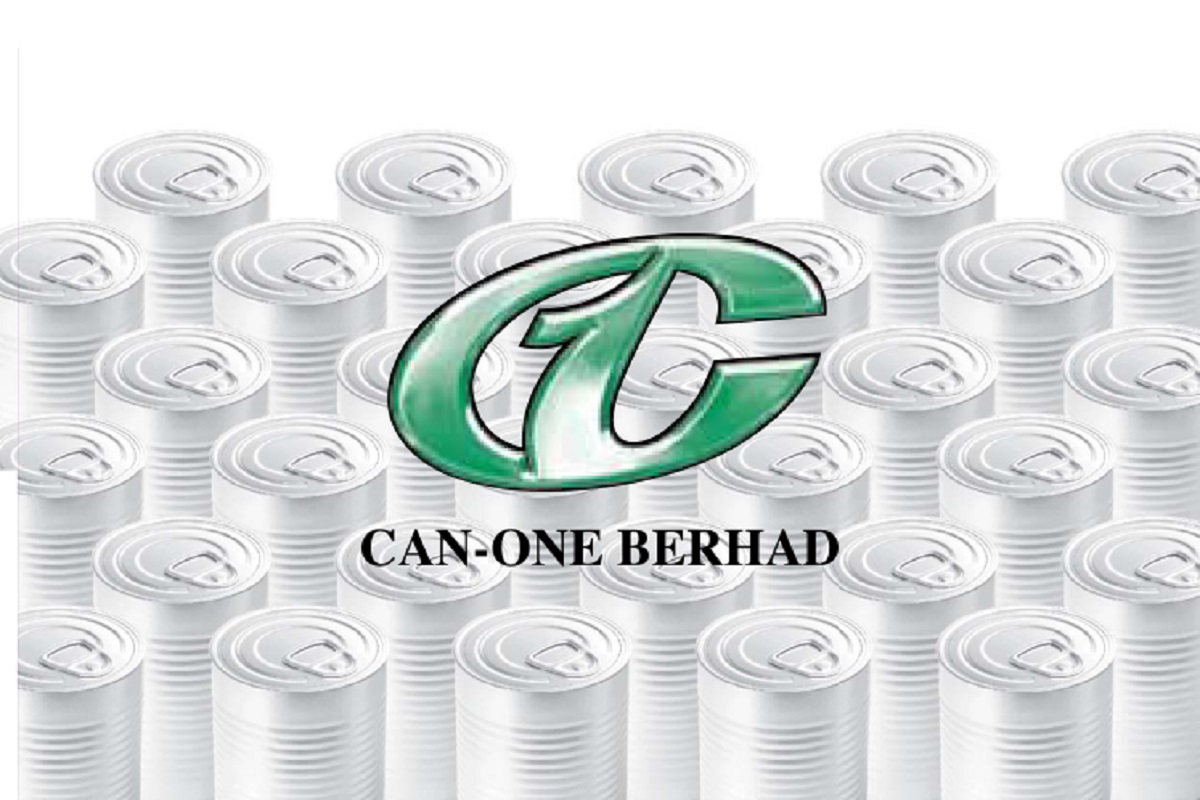 KUALA LUMPUR (May 5): Can-One Bhd's share price fell about 6% after rising in Bursa Malaysia morning trade today following the can manufacturer's announcement yesterday it received a notice of unconditional mandatory takeover offer from substantial shareholder Eller Axis Sdn Bhd to acquire the remaining shares in Can-One not owned by Eller Axis and ultimate offeror Yeoh Jin Hoe.
At 9:38am today, Can-One's share price fell 17 sen or 5.72% to RM2.80 after rising to its highest so far today at RM2.91.
Can-One's share trade resumed today following a suspension yesterday in conjunction with the takeover offer announcement.
In a statement to Bursa yesterday, Can-One said pursuant to paragraph 3.06 of Bursa's rules on takeovers, mergers and compulsory acquisitions, an independent adviser will be appointed by the board of Can-One to provide comments, opinions, information and recommendation on the offer to non-interested directors and holders of the offer shares.
"A copy of the notice is attached herewith and will be posted to the holders of the offer shares within seven days from the date of this announcement," Can-One said.
At RM2.50, the offer price values Can-One at about RM480.38 million based on the company's 192.15 million issued shares. Can-One's latest reported net assets per share stood at RM9.27.
Based on the company's earnings per share of 0.4 sen for financial year ended Dec 31, 2020, the RM2.50 offer price values Can-One at a price-to-earnings ratio of 6.25 times.
For comparison, the newly-launched "RHB Small Cap Top 20 Jewels, 2021 Edition", which features new small market capitalisation (small cap) stock ideas for investors to consider, indicates that the median trailing price-to-earnings ratio of the 20 stocks stood at 21.9 times with an average market capitalisation of RM437 million. 
"The biggest sector representation includes industrial products and services, and consumer," RHB Banking Group said in a statement today.
On Bursa today, Can-One's share price had fallen to current levels after reaching a one-year high closing share price of RM3.55 on March 18, 2021. 
On Dec 31, 2020, the stock's price ended at RM2.79.
According to the takeover offer notice yesterday, Eller Axis had entered into an unconditional share sale agreement with Genkho Candoz Sdn Bhd to acquire 40.24 million shares representing a 20.94% stake in Can-One for RM100.6 million or RM2.50 a share under a direct business transaction.
Yeoh owns a 95% stake in Eller Axis, according to the notice.
Upon completion of the acquisition of the 20.94% stake in Can-One from Genkho Candoz, the collective Can-One stake owned by offeror Eller Axis, ultimate offeror Yeoh and persons acting in concert will increase from approximately 39.63% to 60.57%, the notice said.
The notice said Eller Axis intends to maintain the listing status of Can-One on Bursa's Main Market.
Can-One owns Kian Joo Can Factory Bhd following a mandatory takeover offer by Can-One International Sdn Bhd, a wholly-owned subsidiary of Can-One.
Kian Joo Can Factory was delisted from Bursa on May 16, 2019, according to Kian Joo Can Factory's Bursa filing on May 14, 2019.