This article first appeared in City & Country, The Edge Malaysia Weekly, on April 13, 2020 - April 19, 2020.
Click / Tap image to enlarge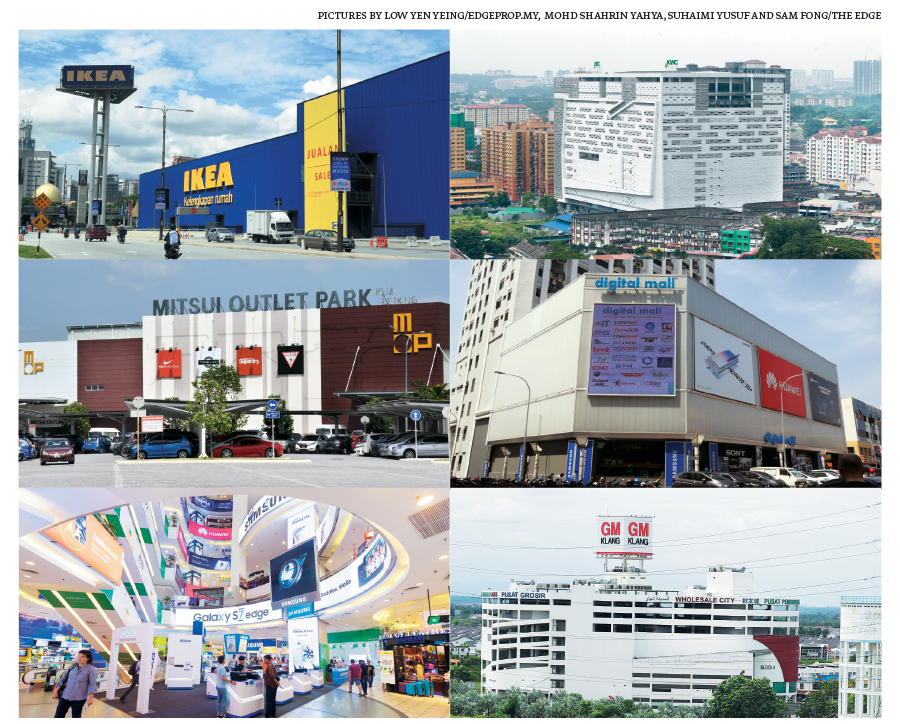 The range of products and services at specialised malls should be wide enough to enable the operator to survive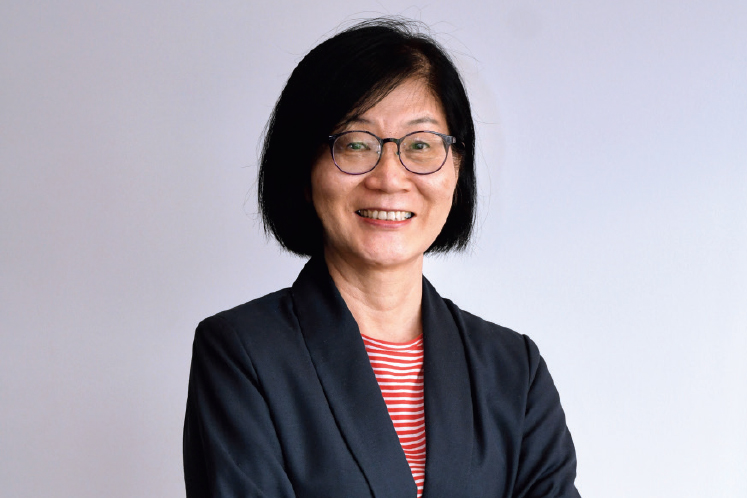 Lau: Footfall for specialised malls is generally limited or seasonal. Photo by Low Yen Yeing/EDGEPROP.my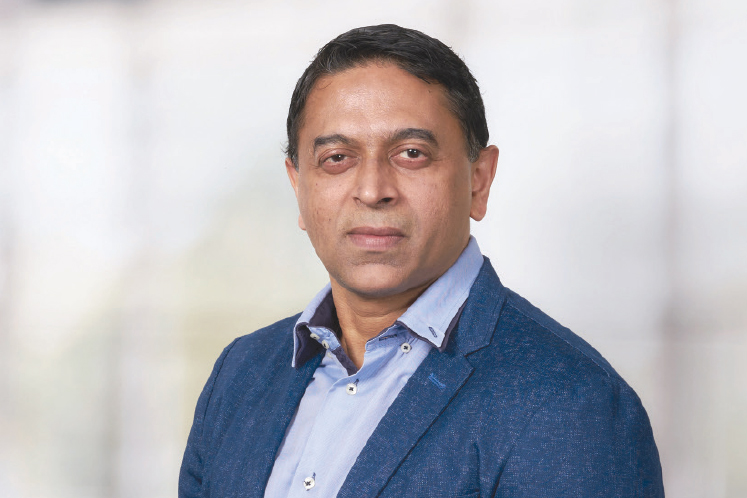 Murli says the right size and tenant mix based on the target catchment is critical. Photo by Savills Malaysia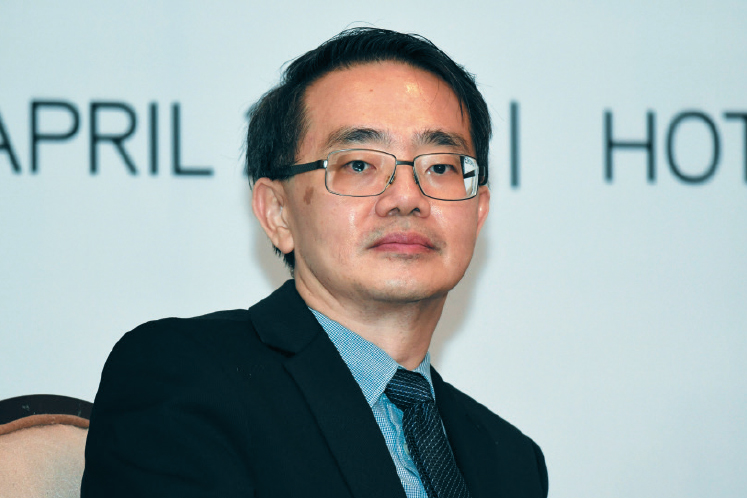 Tan says specialised malls have to contend with the rapid growth of internet shopping in Malaysia. Photo by Low Yen Yeing/EDGEPROP.my
Shopping malls in Malaysia have undergone tremendous change. The earliest ones, built in the 1970s, included stratified shopping malls such as Sungei Wang Plaza and the then Ampang Park Shopping Centre. Today, most malls are owned by a single entity that rents out space to retailers based on a basic fixed rate and a percentage of their turnover.
The country's retail scene has been under pressure in recent years, with an oversupply situation in the Klang Valley, especially. The Movement Control Order introduced recently as a result of the Covid-19 pandemic is expected to cause the average rental rate and occupancy rate to fall.
Nevertheless, property consultants tell City & Country there was no big increase in retail space last year. Savills Malaysia head of retail services Murli Menon says the total new retail space supply in Greater Kuala Lumpur last year was slightly over one million sq ft.
"In the pipeline for 2020 is another about six million sq ft of retail space, which would be a huge jump. [But] given the current situation, we expect to see quite a number of projects getting delayed or pushed back," he says.
What are specialised malls?
Against this backdrop, do specialised malls, which generally refer to purpose-built retail centres, have an advantage over general shopping malls?
JLL Malaysia country head Y Y Lau notes that there is no official definition for specialised malls. There is, however, a definition for "speciality centre" by the International Council of Shopping Centres (ICSC) for Asia-Pacific.
Based on the ICSC definition, shopping centres in the region are usually general or special purpose. They range from small centres offering groceries and other convenience products to mega malls with a significant fashion-oriented offering and large entertainment component.
"A speciality centre is defined as a centre 'dominated by speciality shops and mini major tenants. These centres are typically located within or near central business districts or large mixed-use developments," Lau says, adding that the net lettable area of a speciality centre is less than 500,000 sq ft.
"They are defined as shopping centres that have no anchor tenants and exclude centres otherwise defined as leisure/entertainment centres, major transport hub centres, outlet centres, power centres or single-category centres."
Over the years, specialised malls such as IT lifestyle malls, wholesale malls, furniture-centric malls as well as sporting goods malls have emerged in the country.
IT lifestyle malls include Plaza Low Yat in Kuala Lumpur and Digital Mall in Petaling Jaya, while examples of wholesale malls are KWC Fashion Wholesale, Plaza GM Kuala Lumpur and GM Klang Wholesale City. Furniture-centric malls include giant Swedish furniture store IKEA and VIVA Shopping Mall, while Decathlon Shah Alam was one of the sporting goods malls to open.
A relatively newer type of specialised mall in the country is the outlet mall, such as Mitsui Outlet Park KLIA Sepang and Johor Premium Outlet.
Henry Butcher Retail managing director Tan Hai Hsin notes that a specialised mall retails a specific category of goods or services, which usually accounts for more than 60% of the total retail space. In Malaysia, he observes that most successful specialised malls evolved, and were not created.
One of the main factors that contribute to the success of a specialised mall, he says, is the surrounding environment. He adds that specialised shopping centres tend to be more successful in the city centres and major shopping districts, where there are already high concentrations of shoppers.
"For example, when the rents in Plaza Imbi became unaffordable for some operators, they moved to Low Yat Plaza and made it their home since. When rents in Plaza Sungei Wang became very high, many fashion operators moved to Berjaya Times Square. Today, Berjaya Times Square has overtaken Sungei Wang Plaza as the leading shopping centre that caters to teenagers and young adults," Tan explains.
As these malls group together businesses that sell similar types of goods, Lau says they tend to target specific buyers.
"With their hectic lifestyle, consumers prefer to spend the least amount of time to get their desired product. The demand for specific goods can be served by specialised malls, which offer a wide range of a specific product that they want," she adds.
Not a guarantee of success
Nevertheless, property consultants generally believe that the success of specialised malls cannot be guaranteed, and warn that the wrong mix of products and services can break them.
While the name "specialised malls" itself suggests that the range of products and services should be narrow, they have to be wide enough to allow the operator to survive. In other words, being too niche may result in the mall's inability to draw a critical mass.
Murli says the right size and tenant mix based on the target catchment are critical factors for any mall to be successful.
"Malaysia is a small country with a population of just over 30 million, so specialised malls that might work in other countries may not necessarily do well here because of the lack of critical mass.
"It is even more so for specialised malls that cater to very specific requirements and target markets. There are quite a few examples of such malls that have not fared well, which once again boils down to identifying the right specialisation, making sure that the market is big enough and building to the right size," he explains.
Lau notes that the footfall for specialised malls is generally limited or seasonal, unless it is in a good location with good accessibility to the working population or is within a good catchment area of residences.
There are some exceptions, such as IKEA, which can attract visitors from far and wide as the specialised mall has a large selection of home furnishings and furniture that appeals to locals.
"For consumers, time is precious, so specialised malls serve a useful function for the targeted customers. Therefore, it is really important to undertake a careful study to see if the catchment is suitable and plan for a suitable tenant mix as well as range of products that the locals want that is within their budget," says Lau.
Tan notes that globally, specialised malls account for no more than 10% of total retail supply. He believes investing in specialised malls comes with high risks. Locally, those that have failed include trade centre Pandan Safari, wholesale mall Market Hall Pudu and IT lifestyle mall Menara Klang.
"The trade mix may change due to changes in consumers' shopping behaviour and patterns. When market conditions change, the landlord is required to change not just one part of the retail space, but also the entire building. The change in trade mix tends to be very costly.
"Another main challenge for specialised malls is the rapid growth of internet shopping in Malaysia. There are currently many local and regional shopping sites offering all kinds of things at very attractive prices," Tan says.
Overall, Murli still sees room for specialised malls, especially outlet malls that can offer a wider range of products and brands at a lower price.
"It is about value for money. Given current market conditions and the crisis that all markets and categories are going through currently, 'value buys' will become more and more important for the consumer," he stresses.