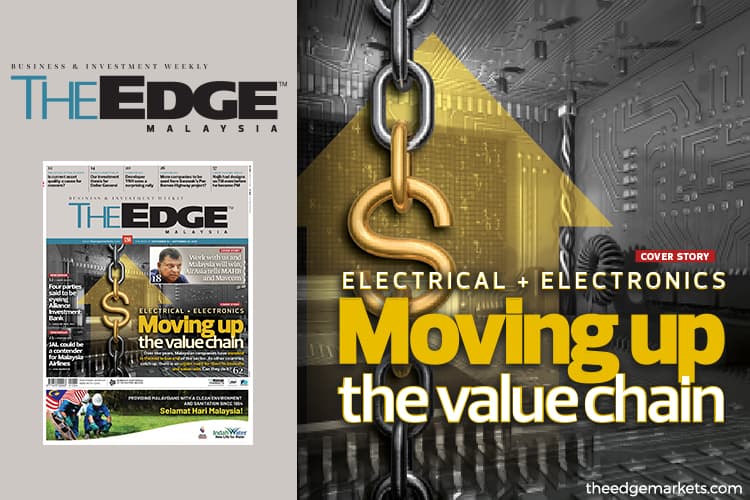 Malaysia's electronic and electrical (E&E) sector was established in the 70s to address the unemployment in the country.
Since then, many foreign multinational corporations (MNCs), including the likes of Hewlett Packard, Intel, Osram and Robert Bosch have mushroomed in Penang. Subsequently, outsourced assembly and test (OSAT) companies such as Unisem (M) Bhd, Globetronics Technology Bhd, Inari Amertron Bhd and Malaysian Pacific Industries Bhd were set up. 
Later on, automated test equipment (ATE) manufacturers such as ViTrox Corp Bhd, Elsoft Research Bhd, Aemulus Holdings Bhd, MMS Ventures Bhd (MMSV) and Pentamaster Corp Bhd are formed to serve the OSAT companies and other MNCs.
While these companies have done well over the past decades, for most of them, especially the Bursa Malaysia-listed ones, there is still room for improvement and to climb the value chain further.  
Despite that, the domestic E&E players are seen to be fairly complacent with their current achievements. 
But, others beg to differ noting that there are already Malaysian companies involved in high value-added segments.
 
To find out more about what transpired, pick up the latest issue of The Edge.