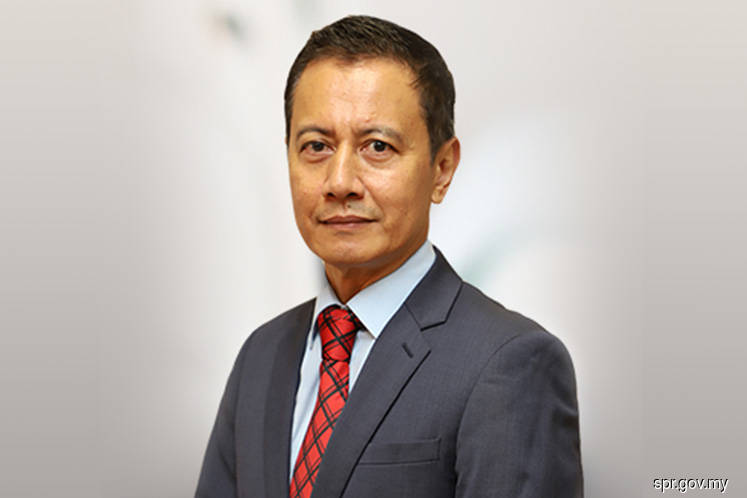 PUTRAJAYA (Dec 19): A by-election will be held for the Cameron Highlands parliamentary seat on Jan 26, 2019, the Election Commission (EC) announced today.
EC chairman Azhar Azizan Harun said the nomination will be held on Jan 12 and early voting on Jan 22.
"The campaign period is 14 days, from nomination day to 11.59 pm on Jan 25, 2019," he told a press conference after chairing a meeting on the by-election here.
Azhar said the electoral rolls verified up to the third quarter of 2018 will be used for the by-election. The constituency has 32,009 registered voters, comprising 31,750 ordinary voters, 247 early voters and 12 absentee voters.
"The EC targets a voter turnout of 70% for the by-election," he said.
Azhar said Cameron Highlands district officer Datuk Ishak Md Napis will be the returning officer for the by-election which is estimated to cost RM3.5 million.
He said the EC will use the Cameron Highlands District and Land Office operations room as the nomination centre and the Sultan Haji Ahmad Shah Silver Jubilee Hall as the vote-tallying centre.
A total of 811 workers have been appointed to conduct the by-election, he said.
A total of 31 polling stations with 88 polling streams will be made available on polling day, he added.
The Cameron Highlands by-election is the fifth by-election after the 14th general election (GE14). The first by-election was for the Sungai Kandis state seat (on Aug 4); the second and third for the Balakong and Seri Setia state seats (Sept 8) and the fourth for the Port Dickson parliamentary seat (Oct 13).
The Election Court ordered the by-election for Cameron Highlands after declaring the election of Datuk C. Sivarraajh of the Barisan Nasional (BN) in GE14 null and void because of corrupt practices to influence voters. Sivarraajh did not appeal the court decision.
Sivirraajh had polled 10,307 votes to win the seat with a majority of 597 votes in a five-cornered contest in GE14. The other candidates were M. Manogaran of the DAP (who secured 9,710 votes); Wan Mahadir Wan Mahmud of PAS (3,587 votes); Mohd Tahir Kassim of Berjasa (81 votes) and B. Suresh Kumar of PSM (680 votes).
Manogaran, 59, filed an election petition on June 4 seeking a court order to declare the election null and void for violation of provisions in the Election Offences Act 1954.
The Election Court declared the election null and void on Nov 30.
The Dewan Rakyat yesterday received a notification from the EC saying the Cameron Highlands parliamentary seat had fallen vacant on Dec 15.