This article first appeared in The Edge Financial Daily, on June 18, 2019.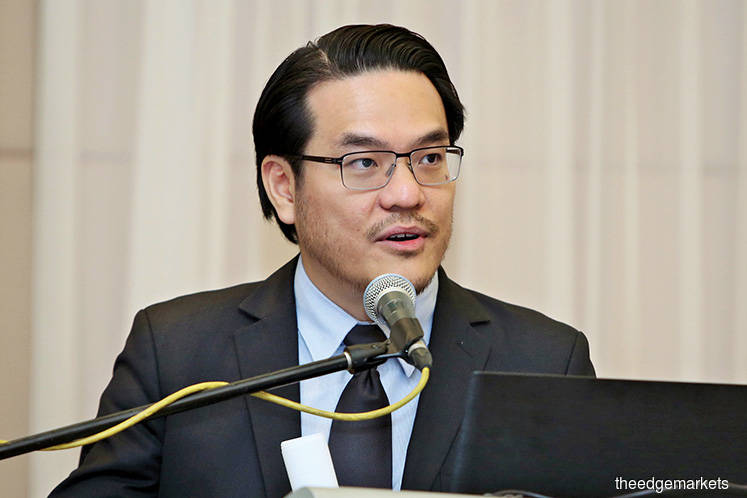 PETALING JAYA: Deindustrialisation — where industrial activity or capacity is declining — is setting in in Malaysia and the country needs to urgently rethink its strategies to prevent significant structural challenges that could trap its economy in a low-growth environment, experts warned.
Securities Commission Malaysia (SC) chief economist Allen Ng said the Malaysian economy has been in structural decline since the Asian financial crisis and has now shifted to become more labour-intensive, relying on low-skilled labour and less on investment in technology.
"We need to rethink our industrial strategies... It is not just about attracting FDIs (foreign direct investments) [into Malaysia] and promoting more export-oriented activities…Those are important and necessary, but not sufficient to bring us to the next level," Ng said at the Malaysian Economic Convention 2019 entitled "Building Capacity, Digitalisation and Governance" here yesterday.
"For the next phase of development… we cannot continue to do what worked in the mid-1980s up until the late 1990s, because then we were going from middle income to upper-middle income. Now, if we are to transition ourselves to a high-income economy, then we have to rethink what we need to do," he said.
Citing South Korea and Japan as examples, Ng said Malaysia could innovate further and engineer reverse FDIs, by creating a large number of home-grown international companies. This can be done by leveraging on the cost competitiveness of other countries and eventually becoming major manufacturing powerhouses in the region, he said.
Additionally, he stressed the importance of a well-developed financial intermediation system, which will be conducive for growth, as it directs capital towards productive economic activities.
"Different segments of the financial system must be mobilised to optimise different parts of the economy to ensure growth of local firms are not restricted due to financial constraints," Ng said.
Echoing similar sentiments, Dr Shankaran Nambiar, senior research fellow at the Malaysian Institute of Economic Research said possible solution to Malaysia's deindustrialisation lies in revisiting industrial policies, reinvigorating the industry, shifting up supporting services, and moving up the global value chains.
"What I would propose is that (Malaysia) look at high-skilled, high technology [industries] and generate value-add to drive the economy forward," he said.
Shankaran added that the country could look at new drivers — such as opportunities in hydrogen economy, electric or autonomous cars, and biofuel — to drive the industry further, as well as renew its support for industrialisation, including supporting services like logistics, finance, and courier, besides quality education and fiscal incentives.