This article first appeared in The Edge Financial Daily, on October 9, 2018.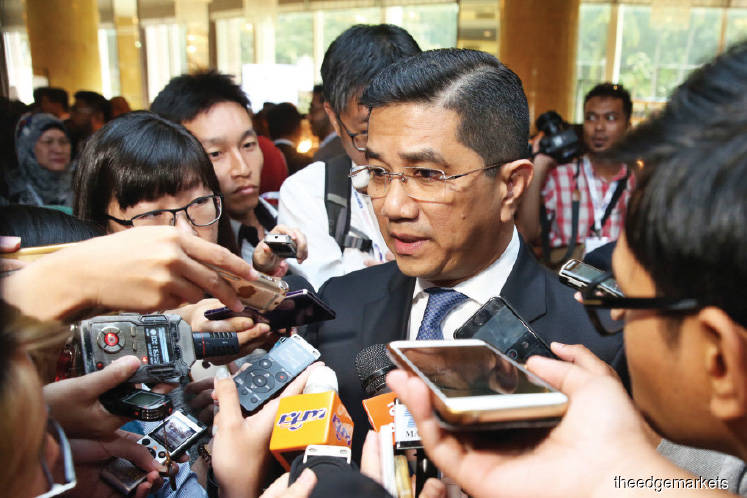 KUALA LUMPUR: The government encourages long-term foreign direct investments (FDIs) in greenfield investments that would create jobs, boost purchasing power and help create a better economic ecosystem, said Economic Affairs Minister Datuk Seri Mohamed Azmin Ali (pic).
He said Malaysia needs to emphasise that while short-term capital inflows may do wonders for the stock market, that would not translate into value creation.
"Going forward, economic growth will also be driven by high-tech sectors, underlining the digital economy's potential in ensuring Malaysia's transition to a high-income and developed economy," he said at the Khazanah Megatrends Forum 2018 yesterday.
"The government's role is especially important in research and development (R&D) such as developing new technologies, particularly those with long gestation periods and high initial fixed costs typically too risky for pure private sector firms."
Mohamed Azmin said companies need to move away from being too narrowly focused on chasing short-term profits. "Short-term thinking necessarily means companies will hold off on reinvesting for the future, therefore reducing their long-term sustainability and profitability.
"We must pursue a balanced development path, with policies enhancing inclusion, integrity and sustainability as well as delivering economic growth for the continued prosperity of Malaysians."
Pointing out the megatrends that have been tremendous tailwinds for Malaysia's growth are now slowing down, Mohamed Azmin said Malaysia must continue to grow and break out of the middle-income trap to become an advanced high-income economy.
This would require a different economic logic for the country, he said, adding Malaysia needs a focused shift towards new industries.
In particular, Malaysia must adapt to the global technology landscape and establish itself as making breakthroughs in innovation and technology that will increase its economic productivity.
"We also need to reverse the decline in electrical and electronic (E&E) exports as compared to the rise in commodities exports," said Mohamed Azmin, highlighting that E&E, from a peak of 60% share of total exports in the early 2000s, declined to about 40% as of 2017, while commodities rose from about 13% of exports to about 20% in 2017.
He added that the country must focus on economic complexity or diversification of the economy, via exports in agriculture, manufacturing or services because exporting to the world requires the goods or services that we produce be globally competitive. "Hence, our economy must be as far along the technology and efficiency frontiers as possible."
Speaking to reporters later, Mohamed Azmin said Khazanah Nasional Bhd needs to address new challenges including separating its strategic development and commercial sides. "Some of the strategic programmes need to be sped up in terms of R&D, and also green investments."