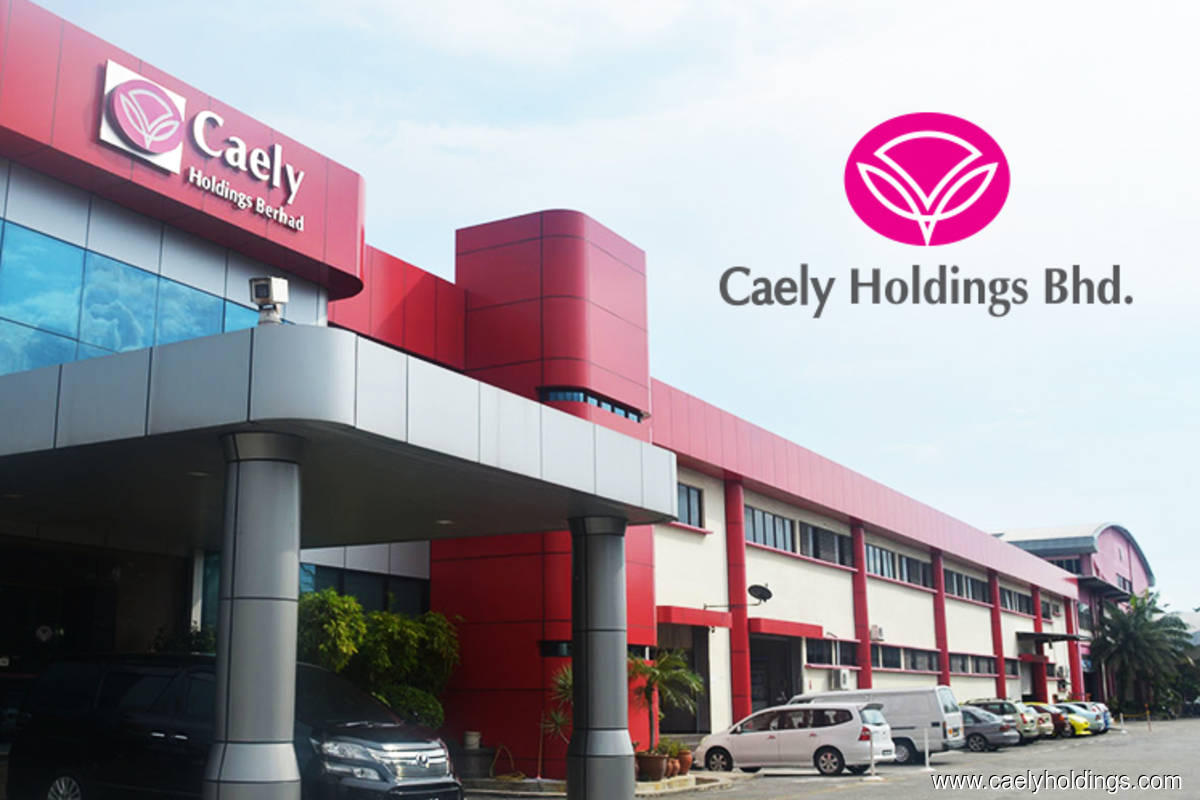 KUALA LUMPUR (Oct 3): Caely Holdings Bhd has clarified that police had not arrested anyone when carrying out investigations at the troubled lingerie maker's premises on Sept 14.
"Caely wishes to clarify that the police did not arrest anyone under Section 201 of the Penal Code for disposing of or hiding evidence of a crime with the intention of avoiding punishment," the group said in response to an article titled "Caely appoints former cops to board amid police probe over misuse of fund allegations" in The Edge Malaysia weekly's latest issue (Oct 3 -Oct 9).
"On Sept 14, 2022, the police obtained a search warrant issued by the court to retrieve several old records/documents of one subsidiary, to assist in their investigation. In this respect, there is no operational or financial impact to the group.
"Caely, however, has requested from the police to supply a copy of the police report but was not supplied so far," added the group in a filing with Bursa Malaysia on Monday (Oct 3).
According to The Edge article, police had raided the offices of Caely on Sept 14 based on a police report lodged by Datin Sri Jessie Wong Siaw Puie (who was the group's executive vice-chairman until she was removed from her post following a High Court ruling on Aug 29), leading to the police detaining a driver under Section 201.
Caely has since the incident appointed four retired senior police officers — Chong Seng Ming, Datuk Mior Faridalathrash Wahid, Ng Keok Chai and Datuk Kang Chez Chiang — to the group's board. It is the first company listed on Bursa Malaysia to appoint that many law enforcement officers at this level.
No withdrawal of lawsuit seeking return of money
Caely, in its filing, also clarified that there was no withdrawal of the lawsuit filed to seek the return of RM30.55 million allegedly misappropriated by the group's founder Fong Nyok Yoon and her husband Datuk Chuah Chin Lai.
"Further to the court order of Aug 29, 2022, Caely served a notice to Messrs Bachan & Kartar to immediately cease from acting or holding out as its solicitors, because the former directors were removed on June 15,  2022 and they have no power to appoint Messrs Bachan & Kartar to act for the company, and as such, their appointment is invalid under the circumstances.
"Caely had then appointed Messrs Wilson Lim to replace Messrs Bachan & Kartar and there is no withdrawal of the case as stated in The Edge," the group said.
In addition to Fong and Chuah, those named in the suit as defendants include Penang-based businessman Datuk Seri Goh Choon Kim (who is also the largest shareholder in Caely with a 21.05% stake), as well as Leong Seng Wui, Kok Kwang Lim and Valhalla Capital Sdn Bhd.
The Edge, quoting sources, had reported that the suit has been withdrawn by the group under the new board.
Caely's share price was last traded at 28 sen, giving it a market capitalisation of RM73.6 million. The counter has fallen by 18.57% year-to-date.