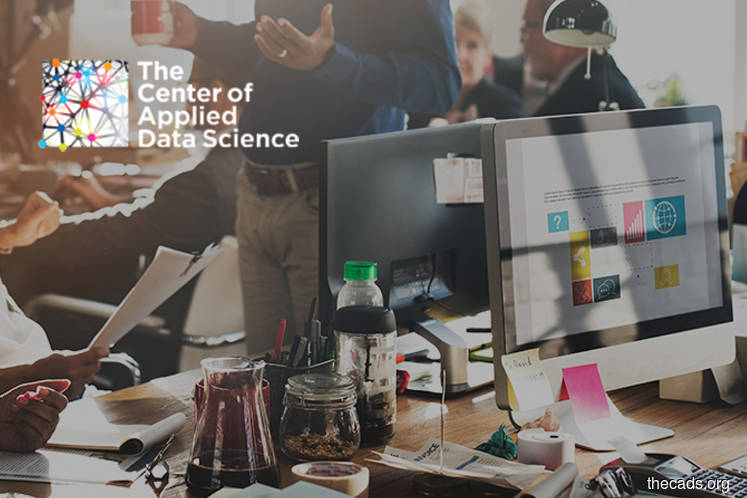 KUALA LUMPUR (Oct 3): The Center of Applied Data Science (CADS) aims to propel Malaysia in the field of artificial intelligence (AI) so that the country is ready for the estimated US$32 billion global AI market by 2024.
In a statement today, CADS founder Sharala Axryd said it is essential for Malaysia to be AI ready.
"AI is not just one skill, one job description. This is where our AI Talent Framework comes into play.
"Through this framework, we are able to identify new job roles, job functions and descriptions as well as career progressions of those in the AI market," she said.
Axryd said CADS is developing various opportunities for Malaysian talent to grow in the AI industry.
She said a memorandum of understanding (MoU) is being finalised with a leading AI venture company in Japan to host selected talent from Malaysia in Tokyo for advanced AI industry placement with the possibility of absorption.
Meanwhile, CADS is also working on an MoU with Penang Skills Development Centre (PSDC) to build the first AI Workforce Analytics platform that drives the AI initiative for skills development within the Northern Region.
Axryd said the platform will see the development of future-ready AI capabilities and solutions that will contextualise human capital analytics for organisations in Penang.
PSDC chief executive officer Muhammad Ali Hajah Mydin said Penang has made great progress into becoming an economic powerhouse both in Malaysia and Southeast Asia.
"However, organisations need to be digitally ready to keep up the pace of growth. A technology intervention is necessary, and we are pleased to be working with CADS as they have tremendous experience in this arena.
"Through this initiative, we hope not only to develop and nurture the culture of embracing data-driven solutions but also lead the way in moulding industry ready talent," he said.
Axryd said CADS intends to keep the momentum going by enhancing its existing and future data science talent pool with the skillsets to take advantage of the high-growth AI landscape.
"We are being recognised as having world-class data science capabilities, which is why Japan is looking at Malaysia for data science talent.
"An expansion to Singapore is also allowing us to expand our footprint in the ASEAN market. Our AI Talent Framework will enable CADS to be well positioned to be ahead of the trend, delivering solutions and talent to the needs of industries in relation to AI," she said.