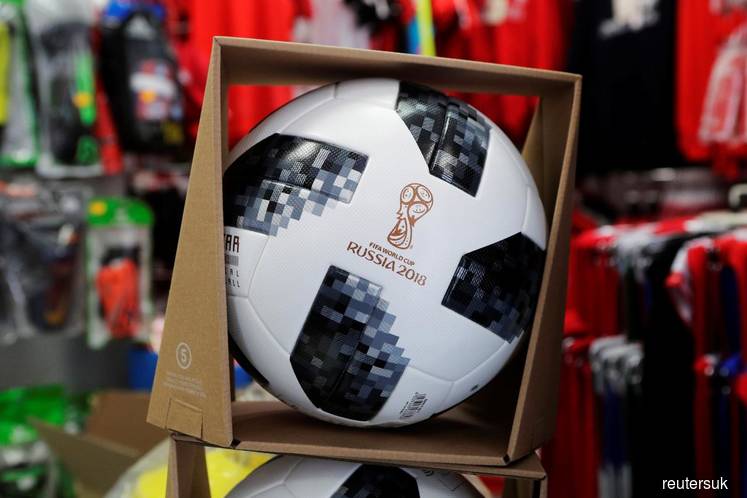 PUTRAJAYA (May 30): At its second weekly meeting today, the Cabinet has approved the live broadcast of the 2018 World Cup on RTM and has set a ceiling cost of RM40 million for this purpose, said Minister of Communications and Multimedia Gobind Singh Deo.
At a press conference today, Gobind, who is also Puchong member of parliament, said he has submitted the working paper for the proposal to air 2018 World Cup live through RTM to the Cabinet and the Ministry of Finance.
"There will be 41 matches to be broadcast, of which 27 will be live, while the remaining 14 will be recorded and broadcast later. The figure (the ceiling cost) the Cabinet discussed about was that it would be RM40 million," he said.
"But there will be sponsors and so forth that will be absorbing a substantial part of it (broadcasting cost), the details of it will be made known tomorrow. We have a ceiling of RM40 million, I expect it to be considerably less, because it is done by way of direct negotiation, and in these negotiations, we normally try and reduce it further," Gobind said.
The 2018 World Cup in Russia will take place from June 14 to July 15, with 64 matches in total.
So far, the Cabinet has only discussed broadcasting the 2018 World Cup, and there was no discussion on whether to take on more international football events, moving forward, Gobind added.
"As of now, (the) World Cup is the only one that has been approved and discussed at the Cabinet meeting; the others were not discussed in the meeting today," he said.
Note that pay TV provider Astro Malaysia Holdings Bhd has the rights to broadcast all 64 matches of the 2018 FIFA World Cup in Russia.
At 4:26pm, Astro's share price fell eight sen or 5.44% to RM1.39, giving it a market capitalisation of RM7.51 billion.
Year-to-date, the counter has lost 47%, from RM2.65 on Dec 29 last year.