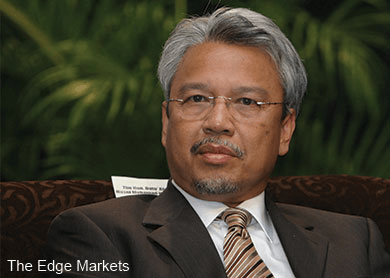 KUALA LUMPUR (May 29): The Cabinet has appointed Second Finance Minister Datuk Seri Ahmad Husni Hanadzlah as the governman's spokesman on matters pertaining to the strategic investment arm, 1Malaysia Development Bhd (1MDB), according to Bernama.
Quoting Minister in the Prime Minister's Department Datuk Mah Siew Keong, Bernama said the appointment of a spokesman was made to avoid contradictions in statements issued on the issue.
"The Cabinet at its meeting today agreed to appoint Datuk Seri Ahmad Husni as the spokesman for 1MDB. 
"Any information on the issue and latest development, including the direction and rehabilitation plan of 1MDB, has to be referred to him," he reportedly said after opening an exhibition on fishing equipment at Setia City Convention Centre in Shah Alam, according to Bernama's report.