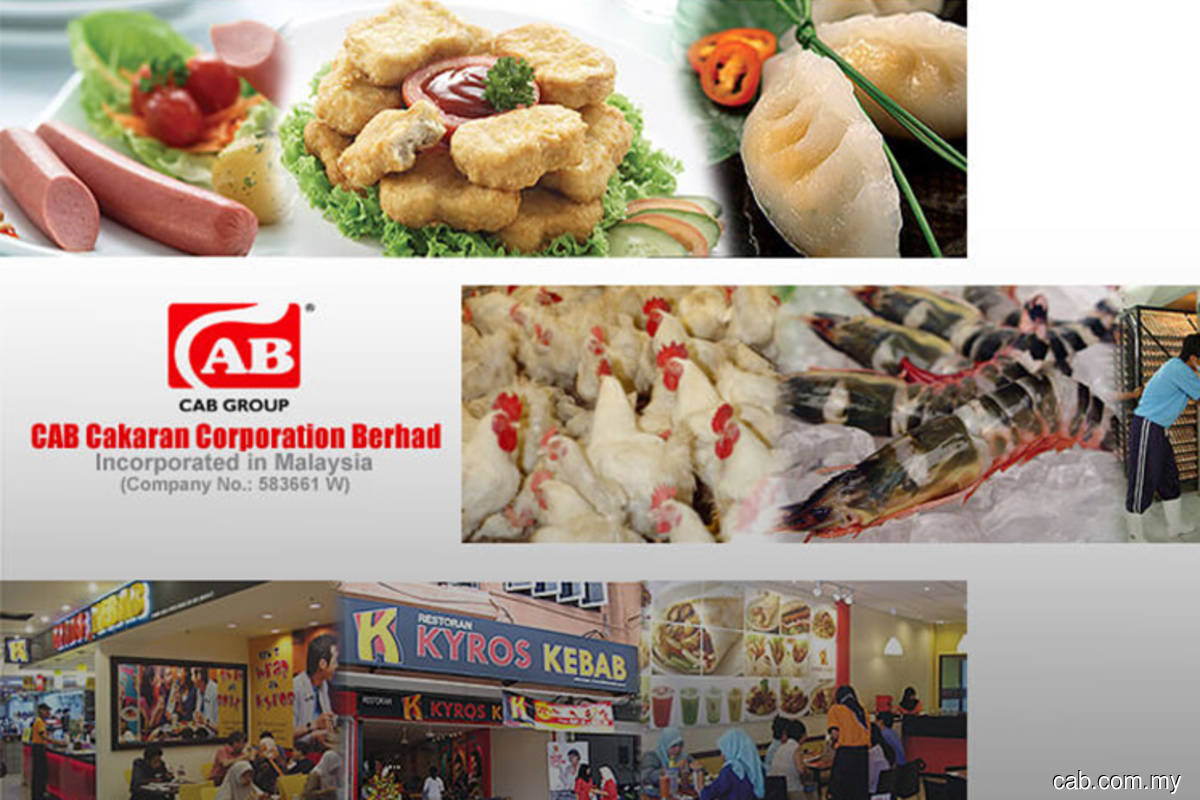 KUALA LUMPUR (June 16): Integrated poultry producer CAB Cakaran Corp Bhd said today it has suspended operations at one of its wholly-owned subsidiary's factories after 162 Covid-19 infections were found among its workers.
In a bourse filing today, the group said the Covid-19-positive cases were confirmed between June 10 and June 11.
Subsequently, the affected factory received a notice from the Ministry of Health, with instructions to suspend its operations from June 11 until further notice.
It said, the temporary cessation of business of the affected factory is expected to result in a delay of deliveries for several orders to its customers.
"The management has taken all the necessary steps to mitigate the risk and impact of delayed deliveries. The other production facilities of the group at different locations are still operational.
"The group has adopted the necessary SOPs (standard operating procedures) at its operations, premises as well as hostels which include social distancing measures, temperature checks, proper hygiene, personal protection equipment usage, regular sanitisation, restricting visits by outsiders etc," said CAB Cakaran.
Barring any prolonged interruption or closure of operations of the affected factory, the board of the group does not expect any material adverse impact on the revenue or the earnings of the CAB Cakaran Group for the financial year 2021.
Shares of CAB Cakaran slipped 1.5 sen or 3.03% to close at 48 sen with some 992,600 shares done. It saw a market capitalisation of RM328.13 million.